Heartthrob actor, blessed with angular cheekbones and killer smile, Colton Haynes inevitably has got superb look with ripped body. Having garnered much popularity from his role in Teen wolf, Colton Haynes is up for taking bigger opportunities. Often flaunting his body in shirt-less and nearly bare shoots, Haynes takes special care of his body.
Colton Haynes Workout Routine
Haynes sculpts his body with workouts and feels highly contented after going through grueling session of workouts. His personal trainer David Buer puts him under intense workouts for five days in a week. The young star is simply in love with yoga, and practices it very frequently.
He contends, yoga is very effective in burning calories. However, when his target is to build muscles and attain muscular body, he shifts to cardio workouts and resistance training.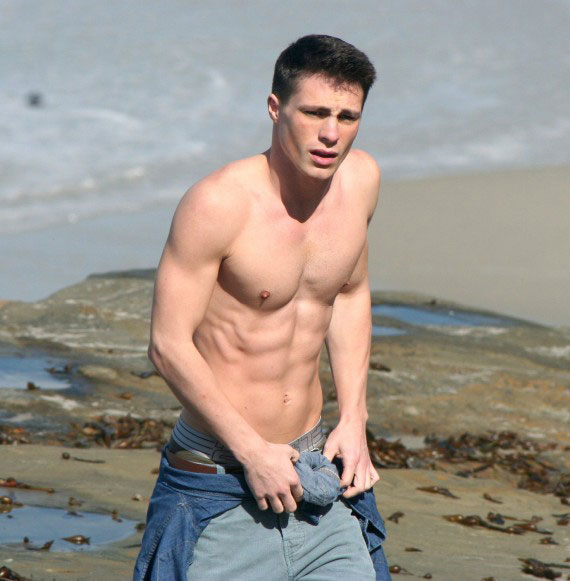 Spinning Exercises for Toning
Spinning exercises done by Haynes are one of the most potent ways to burn calories swiftly. It's an indoor activity and doesn't require many arrangements.
Cycling at home is a great idea. You just need a stationary bicycle, and you can use it as per you convenience. Just make sure that you wear proper workout clothes and tennis shoes. Besides that, endeavor creating amicable ambiance by playing some rock music. Music has an imperative role to play because your heart beats being aligned with music enthrall you.
If you don't wish to buy stationary bicycle, you can hit spinning studio and practice cycling there. After warming up your body, continue cycling unless you get completely exhausted. There are diverse levels of spinning; you can pick the level based on your endurance level. Normal mode is the safest of all and is apt for beginners. Once your stamina is built, you can switch to advanced levels. Spinning or cycling shapes your muscles and melts numerous pounds from your body. You can do spinning twice in a week to bestow healthy change to your body.
Colton Haynes Diet Plan
Haynes shares his weakness of having no control over foods. He loves food and doesn't wish to make his body devoid of his favorite foods. He eats myriad junk and processed foods. But good part is he compensates the extra calories consumed by working out for extra time in the gym.
The rising star is perfectly alright with some added workouts, but compromise with taste is quite unacceptable to him. His personal trainer makes sure that Haynes body is able to meet the criteria of calorie deficit. In addition to that, he also keeps an eye on the foods eaten by Haynes and encourages him to eat protein rich and healthy foods.
Healthy Recommendation for Colton Haynes Fans
If you are one of the fans of Haynes, and seek to gain biceps and triceps like him, switch to weight lifting. The handsome hunk does a lot of them. But in addition to that, don't overlook your diet as Hake does.
Diet is equally accountable for getting you in your desired body shape. So along-with regular exercises, eat bountiful protein rich foods. Right foods will strengthen your body and will make you healthy and resilient.