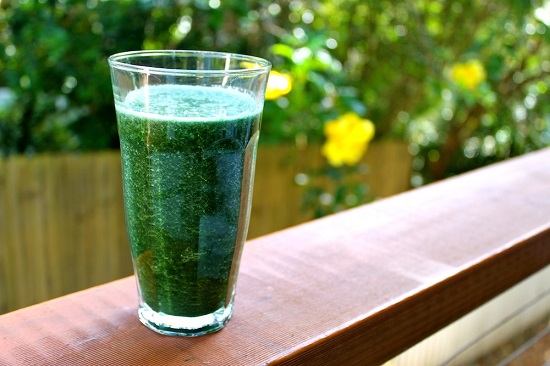 Crazy Sexy Diet is an incredible diet plan designed by Kris Carr, actress/ photographer. After being diagnosed with rare kind of cancer, instead of feeling devastated, Kris started finding out the ways of dealing with it and living a contented and happy life along with it.
The diet plan strongly emphasizes plant based foods and recommends staying away from animal food items because being responsible for fostering the growth of cancer cells inside your body, they might make your health situation worse.
What is Crazy Sexy Diet Plan?
Crazy sexy diet plan is an exquisite plan which will educate you how to balance the pH level of your body. Poor and unhealthy food habits and an ever increasing environmental pollution taking root in the modern world tend to speed up the accumulation of acids inside your body.
Excess of acid gradually starts turning into harmful fats and begins finding place for them in different parts of your body. The diet plan will elevate the alkalinity of your body through high fiber fruits, vegetables, and numerous other nutrient dense food items.
Workouts in Crazy Sexy Diet Plan
Since the diet plan is all about healthy diet plan and insists on healthy lifestyle, workouts have certainly been pointed up. No matter, whether you practice yoga, meditation, weight lifting, swimming, jogging, or brisk walking, your main objective is to keep your body in motion because an agile body doesn't let toxins reside in it for long.
Be a Vegan to Heal Your Body
The diet plan insists consumption of low-fat and vegetarian food items. The specialized food items in the diet plan have low glycemic index. It also consists of green drinks and smoothies; they being alkaline in nature assist your body in combating against inflammation and other health problems.
For getting results faster, the diet plan advocates cutting animal foods, processed foods, and refined sugar from your daily routine. These foods being rich in acids make your body acidic. An acidic body indeed being foe to a healthy body deters the repair and healing process in your body. Contrary to that, alkaline foods are effective in flushing toxins out from your body
Highlights of Crazy Sexy Diet Plan
Main highlights of crazy sexy diet plan are as follows –
Fresh Juice
Refrain from real juice and artificial energy drinks and embrace fresh juice. Real juice and artificial drinks being full of additives are not very helpful for your body. Contrary to that, fresh juices not only energize your body, but also bring vibrant glow on your body, face, and hair. Instead of starting your day with a cup of tea or coffee, get into the habit of having fresh juice in the morning and before going to bed.
Hydration
For keeping the functioning of all your body parts proper, it's vital for you to keep your body hydrated with bountiful water. Drink minimum eight to nine glasses of water in a day because water transfers oxygen to the cells of your body. Besides that, water maintains good health of your stomach and strips off unhealthy fats off from your body, making you look slimner. If your body is dehydrated, you are more likely to suffer from dizziness, anxiety, and even faintness.
Avoid Sugar and Processed Foods
Some food items such as sugar and processed foods are sinister food items, for they cause numerous problems inside your body. There is nothing wrong in calling processed food items slow poison because being full of additives and preservatives; it's not easy for your body to digest them. Kris herself accepts that her uncontrolled, unplanned, and unhealthy eating habits have been the main culprits responsible for making her body a welcome place for cancer.
Detoxification
With the passage of time, toxins begin accumulating inside your body causing the formation of fats and making you look obese. Detoxification can be done by fasting and consuming liquid diet only.
Relaxation
You need to relax your body and mind for at least fifteen minutes in a day. Stress makes your body acidic and also works against weight loss. Yoga and meditation can be practiced to bring your mind at peace. Apart from that, don't forget to take proper sleep of minimum eight hours.
Chewing
Most of you might not be aware of the fact that most of the food eaten by you is swallowed without being adequately chewed. Less munched foods elevate the efforts of your digestive system which is not healthy for your body. So get into the habit of properly chewing your foods prior to swallowing them.