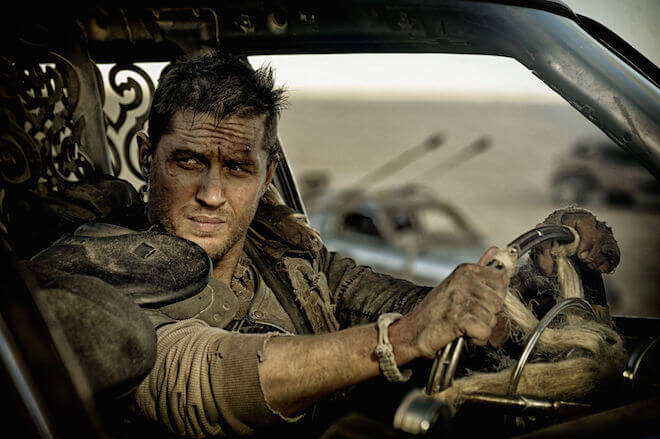 "I am a professional coward and a couch potato by trade," was Tom Hardy's self-assessment during one of his interviews while promoting his 2011 flick, 'Warrior,' "and so getting to the gym is not something I am comfortable with at all, to be honest."
These words sound rather strange coming from Tom Hardy considering he has built a career playing dark, formidably strong rugged characters. Be it Tommy Conlon from Warrior (2011) or Bane of The Dark Knight Rises (2012), his screen presence and the amount of muscle he packed into it left the audience intrigued, excited and talking for months! These commercial roles, however, merely scratch the surface when it comes to his acting talent. Here are a few more things that you may not yet know about him.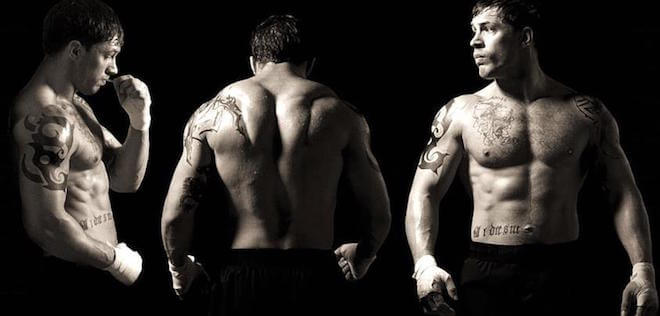 Tom Hardy puts all his weight into his acting.
Hardy is not that big, as he might seem on screen. At 5'9", his usual weight is around 70 kg and barely goes beyond 80-85 kg for some of his heaviest on-screen characters like Bronson, Tommy Conlon and Bane. However, he articulates a lot more with his body than his face. Exploiting camera angles and adjusting his natural movement to look like a person who appears a lot heavier than he naturally is, he exudes confidence that most men think comes naturally with bigger muscles.
When people express surprise at his lack of size, Tom explains,
"I'm not a fighter. I'm a petite little bourgeois boy from London. I don't fight, I mimic."

You can achieve anything you set your mind to do
In fact, Tom's former trainer, Patrick Monroe revealed that when Hardy was under consideration for a role in Warrior, not only had he never thrown a punch in his life before, but several instructors who tested his physical fitness were convinced, he does not have what it takes to come off as a believable, badass MMA fighter.
After intensive two months of 8 hours of working out per day; that included two hours of boxing, two hours of Muay Thai, two hours of fight choreography and two hours of weightlifting and living off chicken, broccoli and protein shakes, Tom Hardy proved the naysayers wrong! The following video provides a sneak peek into his physical transformation.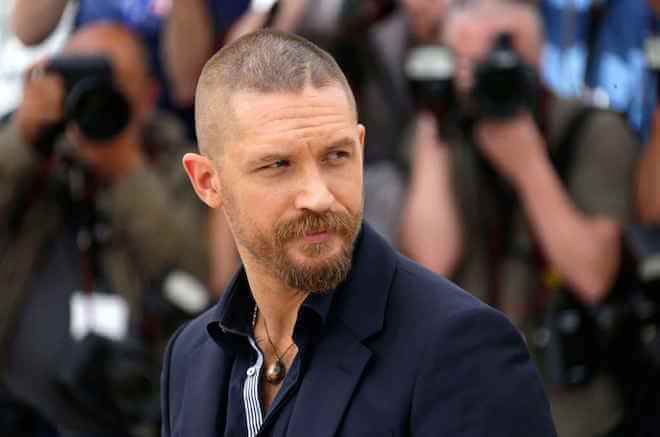 Dominate mental battles first!
The physical changes Tom tends to undergo are nothing compared to the mental mind shift he has created over the years and does not hesitate from sharing all his life lessons every chance he gets.
In an interview to Men's Health magazine, Hardy admits that potential and talent will not take you very far, if you do not put in the hard work and are not disciplined enough to honor your commitments. Being an only child growing up, Hardy was unruly and aimless. Expelled twice from school, Tom as a teenager got into bad company. Drama channelized his restless energy constructively, but by early twenties the glamour and fame of the acting industry, drove his partying out of hand and he found himself abusing drugs and alcohol. As much as Hardy tried to pretend that he had his life together, his work started to suffer.
Frequent blackouts at unknown places finally served as a wakeup call for Tom to join a rehab facility. He has been sober since 2003.

Keep pushing your limits
As much as people dismiss rapid physical transformations to steroids, high-end supplements and other privileges that movie stars have access to, radically changing your body still takes a lot of hard work and discipline. The key to Hardy's ability to metamorphose into a new, believable character with every new project is focus and of course, passion for his work. He never revisits or tries to recreate the style and demeanor of any of his previous movie characters and tends to change his accent and body language with every new movie role, using real life people as references.
For instance, in the movie Locke, Tom speaks in a Welsh accent, carries an American accent in Warrior, an Aussie accent in Mad Max and a Russian accent in Charles 44!
Former trainer, Patrick Monroe revealed to a men's magazine that,
"Once Tom gets hold of an idea, he is one of the hardest working men I know. And one of his greatest skills is his ability to learn. He absorbs information and processes it faster than anyone."
Staying true to yourself is empowering
Constantly re-affirming an authentic sense of self also makes life a more enjoyable experience that comes with a strong sense of self-security. Tom is comfortable with his crooked teeth, does not feel the need to hire a public relations team to upgrade his social image and gets great projects despite the many tattoos on his body. His reputation of being difficult does not bother him either since he puts in whatever effort it takes to deliver a great performance. Meanwhile, he makes sure that his fame does not rob him of any small or big experience that makes life joyful, be it spending time with his son or exploring new places while traveling around the world.