Developed by Dr. Jimmy R. Mascaro, psychiatrist, The CUPS Diet is portion controlled weight loss program designed specifically to solve the problem of dieters, who know the importance of portion control but don't how to apply it in their practical lives.
Jimmy has judiciously used CUPS name for his diet plan, as the word meets two purposes here. First is it has been used as an acronym of control using portion size. And second is, cup has been acknowledged by diet solution to be utilized as a source of measurement. Numerous people are there who have been able to shed massive pounds from their bodies by following the diet solution.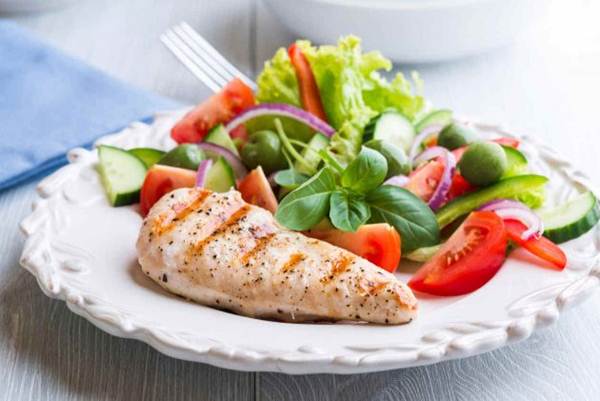 What The CUPS Diet Plan is?
The CUPS diet is healthy as well as logical diet program. Abundant healthy and nutritious food items such as fruits, vegetables, nuts, seeds etc. have been used by the diet solution. All you have to do is measure all the foods recommended by the diet program in a cup.
For instance, you often might get baffled about quantity of foods specifically when it comes to consumption of small fruits such as blueberries, strawberries etc. But while moving along with diet plan, you will readily know in how much quantity you need to consume fruits and veggies.
The diet program allows you to consume all kinds of foods, the only condition is you have to get their accurate estimation through cup. You will find different measurement amounts such as ½ cup, ¼ cup, ¾ cup etc. given by diet program and you need to consume quality meals accordingly.
Who Can Follow CUPS Diet Plan?
CUPS diet plan can be followed by all those dieters who comprehend the importance of portion control but don't know how to make it part of their eating habit. Diabetic patients are likely to experience great relief in their blood sugar level because they feel hungry very often, and provision of five to eight meals in a day made by diet plan will effectively satisfy their appetite.
Why Portion Control is Important?
Portion control means controlling portion size of foods. Americans in general are accustomed to consume large portion size of foods which is one of the reasons responsible for soaring problem of obesity among them.
Purpose of portion control is to create calorie deficit in your body. When you will burn more calories than consumed, you automatically will begin getting slimmer. Portion control makes sure that you consume restrained number of calories.
Besides that, portion size enables you to keep check on your weight without completely eliminating foods from your diet regime. Should you learn the art of using portion control, you can consume all your loved foods without getting intimidated of gaining weight.
Workouts in The CUP Diet Plan
Minimum thirty minute workouts have been recommended for dieters on an average. But your exact exercise requirement will be based on your body weight and height.
Brisk walking can be practiced by all dieters. Besides boosting your metabolism, walking also affects your brain cells and fosters release of good hormones in your body. These hormones remove stress from your mind and make your temperament calm and cheerful.
Other Ways of Controlling Portion Size
Unique technique suggested by diet solution for controlling portion size of foods is very effective. But should you don't feel like using the technique, here are some other ways which you can use to keep check on portion size of foods consumed by you.
Drink one glass of water before starting your meals. Water will shrink your appetite; therefore you won't eat foods in large quantity. In addition to that, always begin your meals with green veggies. Fiber rich foods have amazing capacity of pruning your appetite.
Pay attention on the size of cups, and plates you use in your routine life for having meals. Should you have large cups and plates, go to market and buy new and smaller size cups, plates, bowls etc. Large size of crockery is an unseen cause responsible for large intake of foods. Smaller crockery items will psychologically get you into thinking that you are consuming normal portion of foods because your cups and plates are full.
Twenty percent proteins in a day is natural requirement of your body so, use protein snacks for keeping your metabolism busy.
Benefits of The CUPS Diet Plan
The CUPS diet plan will provide you several benefits; let's have a look at some of them.
Portion control which is one of the most important tools used for losing weight has been given supreme importance by the diet program. Precise way of measurement provided by diet program will make it convenient for you to abide by the diet program.
The diet schedule will make you more systematic and organized and therefore will help you in retaining weight for lifetime.
Support services provided by diet plan will keep you guided and will remove all kinds of doubts you will face while following the diet plan.
You will get adequate nourishment because diet solution has inculcated healthy and nutritious foods in diet regime.
Drawbacks of The CUPS Diet Plan
The CUPS diet plan also has some drawbacks, let's find out what they are.
Though cup measurement method has been pointed up by the diet solution but dieters are likely to feel bored and might shirk from measuring anything and everything in cup.
There is dearth of recipes, so dieters are supposed to figure out recipes on their own.
Sample Meal Plan
The diet program insists on consumption of five small meals in a day. Let's have a look at one of the sample meal plans of diet program.
Breakfast
You can have hard-boiled egg, one grapefruit, oatmeal, low fat milk etc. in your breakfast.
Morning Snack
You can have walnuts, sliced beef, carrot sticks etc. in your morning snack.
Lunch
You can have cooked turkey bacon, spinach and cheese stuffed potatoes etc. in your lunch.
Afternoon Snack
You can have chopped cantaloupe, coconut milk etc. in your afternoon snack.
Dinner
You can have cooked brown rice, chopped cantaloupe, cooked quinoa etc. in your dinner.