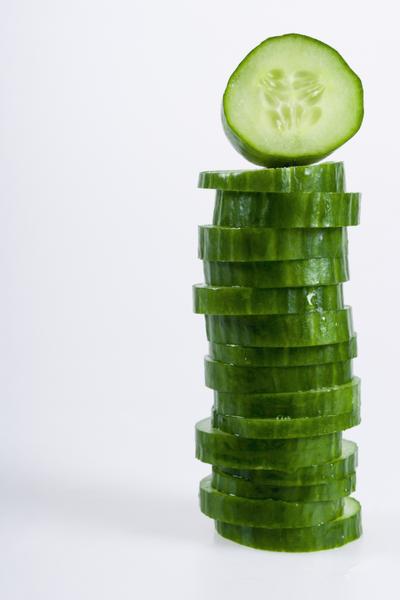 Developed by Gary Heavin, Curves diet is one of the most effective diet programs capable to render long term weight loss solution to women. The program has benefited several women by bringing them in enviable shapes.
The program is absolute fit for all those women who don't like hitting gyms to melt weight. Without asking you to join gym, the plan will provide gym like fitness to women through exclusively designed diet and exercise.
Having total duration of thirty days, the plan has been designed to solve increasing problem of obesity among women. Though the pace at which obesity is trapping Americans is really high, but the situation is even worse in case of women, because more American women than men are suffering from obesity today.
What is Curves Diet?
Curves diet is basically low carb, low calorie, and high protein diet program. There are mainly two kinds of sensitive people. While some are sensitive to calories, others are sensitive to carbs. The program will recognize the kind of food sensitivity you have, and depending on that will design the plan for you.
People sensitive to carbs will be put under low carb diet. Initially, their carb consumption will be minimized to twenty grams in a day and gradually will be elevated to sixty grams in a day. And those sensitive to calories will be put under low calorie foods. Their calorie consumption will be restricted to 1200 calories in a day for at least two weeks and then will be upgraded to 1600 calories in a day.
What Curves Diet will Do?
Curves diet will improve your lifestyle, and at the same time will rid your body from sinister impacts of wrong foods which you had been feeding to your body from such a long time. You will shed six to ten pounds of weight in the first two weeks and thus will shed one to two pounds in a week.
The diet solution will work in three phases and will bring dramatic changes in your physiology. It will switch on the reset button of your internal body system, and will bring your metabolism on track. Women seeking to attain sexy and trim body in short time can use the program without any skepticism.
You will neither feel undernourished, nor will feel sick while moving along-with the diet schedule. Curves diet is not 'one for all' kinds of diet program, it rather believes in tailoring the diet schedule for its dieters on the basis of their age, health condition, weight, height etc.
Coaching in Curves Diet
Special coaching arrangements have been made in the program for its dieters. Dieters having any doubt regarding anything can contact the team of curves diet program and can solve their queries. Team comprised of expert nutritionist and dietitian will answer all your diet and fitness related questions. Coaching can be seen as one of the most powerful tools of the diet solution.
Work Mechanism of Curves Diet
Curves diet can be tailored according to the requirements of dieters. The plan recommends its dieters to consume five small meals in a day, which is comprised of three normal meals and two snacks. You need to eat protein rich foods in your snacks. Proteins have an important role to play. They keep you contented for longer duration and thus keep check on your cravings. Besides that, the diet program is not very restrictive and allows it dieters to occasionally consume their favorite foods.
Some nutrient dense foods such as broccoli, celery, onions, spinach, mushroom, lettuce, cucumbers etc. can be consumed freely. These foods being low in calories can be consumed in as much quantity as you want. The program will boost the functioning of your body, as a result of which you will be able to maintain your weight even after getting back to your normal eating habits.
Workouts in Curves Diet
Curves diet includes circuit training in its weight loss program. Circuits training for thirty minutes in a day and for three days in a week are capable to magnify the number of lean muscles in your body. Workouts indeed will trigger fat burning and muscle building process simultaneously in your body.
More muscles your body will have, more resilient your body will become. Squat, leg extension, shoulder press, leg press etc. are some of the circuit training, dieters are recommended to do in the program. Main objective of these training is to accelerate the heart rate of dieters sixty percent more than their normal heart rate.
Benefits of Curves Diet
Curves diet has several benefits, let's have a look at some of them.
Curves diet is particularly beneficial for pregnant ladies and women about to reach menopause. Effective foods of the program will deal with their problems in astonishingly wonderful way.
Curves diet program doesn't provide short term weight loss solution to its dieters. Impact of weight loss program will last forever.
Unlike other diet plans emphasizing circuit training, Curves diet doesn't compel its dieters to join gym to practice their workouts.
The plan has not overlooked women with special health conditions such as diabetes, osteoporosis, arthritis etc.
Drawbacks of Curves Diet
Curves diet has some loopholes also; let's find out what they are.
Curves diet is chiefly for women, men dieters cannot look up to the diet solution to shed weight permanently.
There is one superficial claim made by the program which makes it look quite illogical. The plan claims, its dieters can sustain their weight permanently, should they consume not more than 3000 calories in a day. It's quite unrealistic to maintain weight with consumption of so many calories in a day.
The program has eradicated numerous nutrient dense foods such as fruits, legumes, whole grains etc. from the diet regime, which doesn't make it a very healthy diet plan.
The plan has pointed up the consumption of high protein foods but inclusion of healthy fats has completely been overlooked in the program.
The diet schedule might look intimidating for dieters who are not very comfortable with low carb foods.
The program has put a lot of stress on the consumption of nutritional supplements which is not very appreciable.