Cynthia Bailey, known for participating in the popular show, Real Housewives of Atlanta (2008-Present) has got her priorities right when it comes to her diet. She never deprives herself of food she really wants and always eat smartly. She also trusts natural products over market-bought ones when it comes to beauty and knows that the beauty comes from the inside. Read Bailey's exact diet plan and some of her easy beauty secrets right here.
No Deprivation
The #1 diet rule followed by the actress is that she never deprives herself of food she really craves. She knows that if she doesn't indulge, she won't be able to stop thinking about it. So, she has a bit of it and moves on.
Preventing Bloating
One of the tricks that work for her to prevent bloating is to never add any salt or other seasonings to her food except cracked black pepper. As she is a fan of salty foods, she tries to watch her sodium intake which further helps to stay away from bloating.
Portion Control
The reality star also focuses on portion control by eating all meals except breakfast and dinner on a bread and butter plate. She never forces something on the plate and has only those foods which this plate can handle.
Cynthia Bailey Diet Plan
Like almost every smart health enthusiasts, the diva stays hydrated throughout the day by having at least three to five bottles of water. Her meals usually include:
Breakfast
A scrambled egg, two slices of turkey bacon, a slice of honey wheat toast with strawberry jam and a cup of organic green tea with 1-2 tablespoons of organic honey and a tablespoon of organic coconut oil.
Morning Snack
Another organic green tea with organic honey and organic coconut oil with ten lightly salted cashews.
Lunch
A small bowl of white albacore tuna seasoned with cracked black pepper and mayonnaise. She also enjoys 10 golden raisins and plain water crackers.
Afternoon Snack
10 cucumber slices with red onion and tomatoes and a zesty Italian dressing.
Dinner
2 cups sautéed broccoli with olive oil and fresh garlic along with 6 oz. sautéed wild salmon with teriyaki sauce.
Dessert
4 to 5 chocolate covered cookies that have a raspberry filling.
Expert Advice
Cynthia has about 1,765 calories a day which is above the recommended limit of 1,200 calories a day. Though her diet seems to be well balanced, an expert recommends that she replaces cookies with dark chocolate as desserts and should opt for honey wheat toast instead of water crackers.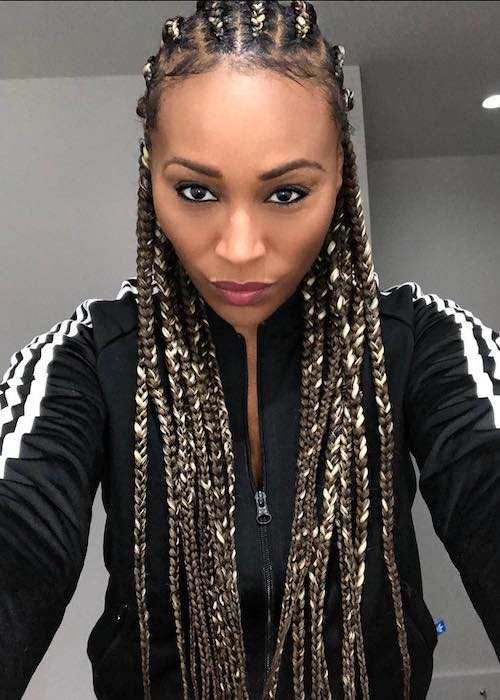 When Did She Start Feeling Beautiful?
The TV personality says that she started feeling most beautiful when she realized that she didn't need anyone's approval, acceptance or validation. She believes that her beauty should represent her, look like her and feel like her.
Advice for Younger Self
The celebrity would want her younger self to realize that when you are doing makeup, less is more. It is also recommended to remember that its never too early to get started with a good skin care regime.
Preferred Beauty Products
The stunner likes to use organic virgin coconut oil for taking care of her skin and hair. She also drinks it in her green teas. She also makes use of home acid peels such as Melanopeel Epi Firm and Melanopeel Indulgence Eye Crème.
Aging and Skincare
The model says that she has started to take better care of her skin with time. She is using anti-aging creams to reduce dark circles, wrinkles and fine lines.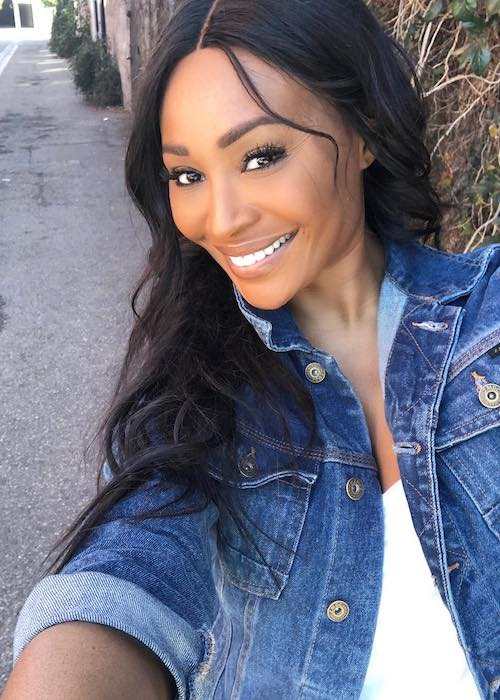 We hope now you realize how Cynthia manages to look so great and stay so healthy. It's all about the right diet, exercise and using natural products.
Featured Image by Cynthia Bailey / Instagram