Daisy Ridley was not a renowned personality before Star Wars: The Force Awakens (2015) hit the screens. She rose to fame almost overnight and is now considered a star. If you are her fan, then you might want to know that the beauty didn't get all the attention without efforts. She trained hard for the space opera film and is continuing to work hard to look great and stay fit at the same time. Let's have a sneak peek at her workout routine, diet plan and get an insight on how she deals with body shamers.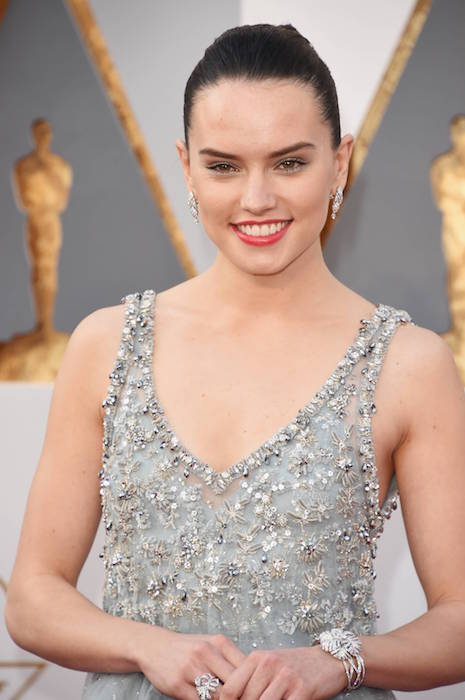 Workout Routine
The stunner shared her workout schedule through a Facebook Live event, reported Yahoo. She loved to hate running earlier but she has developed an interest in it now. Daisy still runs only 5 minutes at a time and includes a lot of sprints while running. She thinks that running makes her feel powerful especially after getting off the treadmill or stopping running.
Not an Athlete
Though the gorgeous lady likes to workout now but she was never an athlete in her life. She never participated in sporting activities and yet she is hopeful that she might be an athlete one day.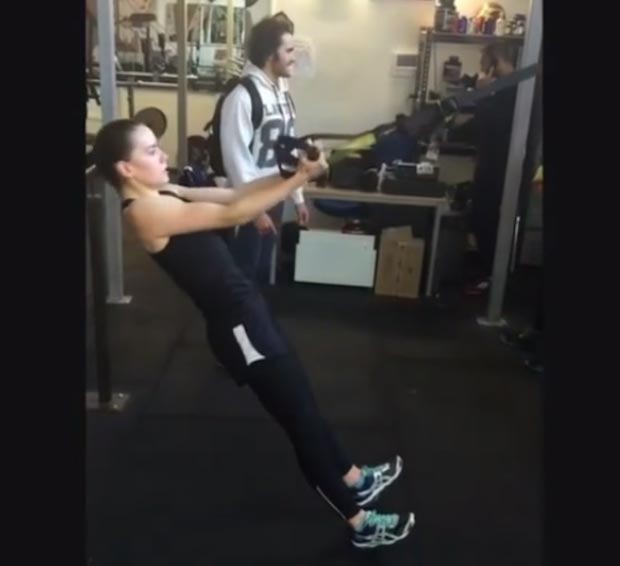 No Pushups
One exercise that the British actress can't do is pushups. She thinks that pushups are a great way to show strength but she can't do them because she has a bad wrist and can't put weight on her left hand. (Tough luck Daisy)
Dealing with Body Shamers
The brunette has her own style of dealing with body shamers. When a person tried to body shame her by saying that her look in Star Wars makes young girls have unrealistic expectations and that real women have curves, she hit back. She wrote that
"Real women are all shapes and sizes, all ethnicities, all levels of brave, have families, don't have families. I'm a 'real woman' like every other woman in this world."
She also added that she is also a normal girl dealing with extraordinary circumstances like her on-screen alias Rey. She stated that she will not apologize for living her life her own way and the way she looks. She was trying to be the best version of herself and accepted that she might stumble along the way.
Ever Changing Workouts
A few weeks back, the Westminster native accepted that her workouts change every time she is in the gym. She credits her trainer to be incredible and thinks that he is the reason she enjoys her exercises so much. She is renowned for sharing her workout videos (check some of them out here) and she admits that sometimes, it's a challenge to choose just one workout for her fans as she has so many to share.
Daisy Ridley Workout Routine for Star Wars
The brown eyed beauty shared her workout at the time of Star Wars with Hollywood Reporter. She explained that the workout was done in 3 months time. Daisy mostly focused on weight training. The focus was on "getting guns." She worked out for an hour and then had to do stunts for five hours straight. The idea behind the workout sessions was to make her look like she was strong and could lift heavy stuff easily.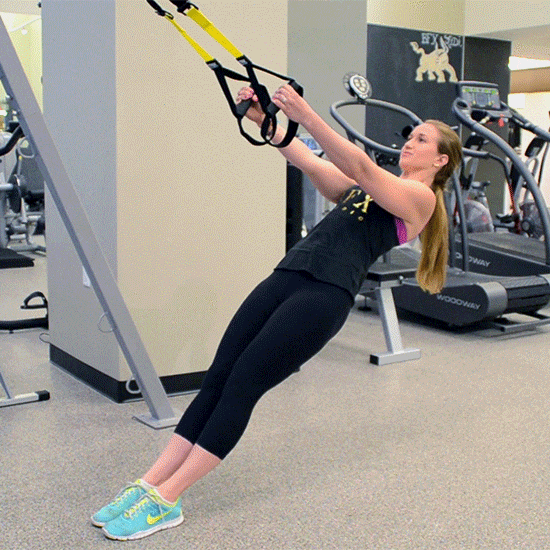 Daisy Ridley Diet Plan for Star Wars
The diet of the talented actress changed during the film and she was supposed to eat more food to accommodate her exercises. She concentrated mainly on protein based diets. She wondered how anyone could eat that much and considered her diet to be difficult. She had a lot of praise for her chef and said that he made nice shakes and bars. She opined that building muscle is really hard as you constantly keep eating and it's not enjoyable. She ate a lot of fish in those days and relied heavily on Spirulina.