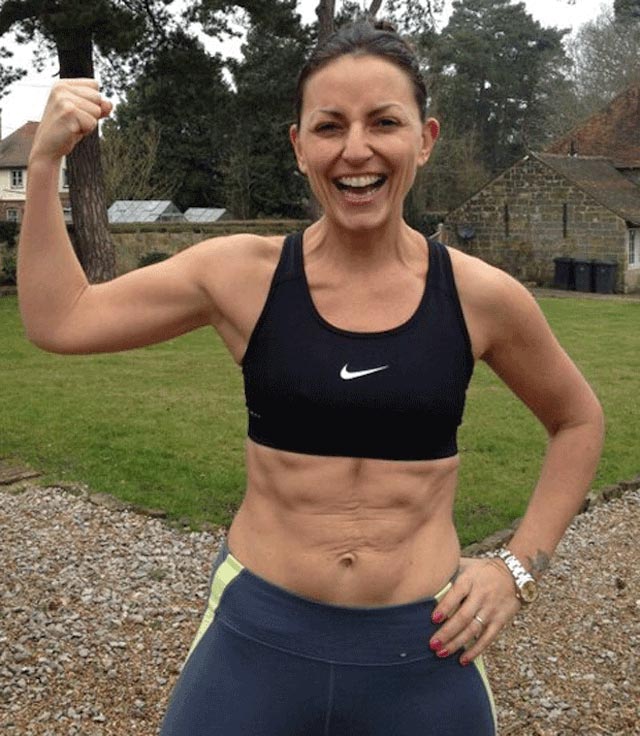 Davina McCall is one of the most successful hosts today. She is pretty, she knows her job and she is great looking. She is also a fitness fanatic who has found her love for staying fit a bit later in life. She has released several DVDs to help others stay fit. Here, we'll be having a look at her fitness strategies, what got her started as well as her workout routine and diet plan. We are sure you can learn a lot from her dedication to fitness because if a mother of three can look so stunning by adopting some new ways to fitness, why can't you?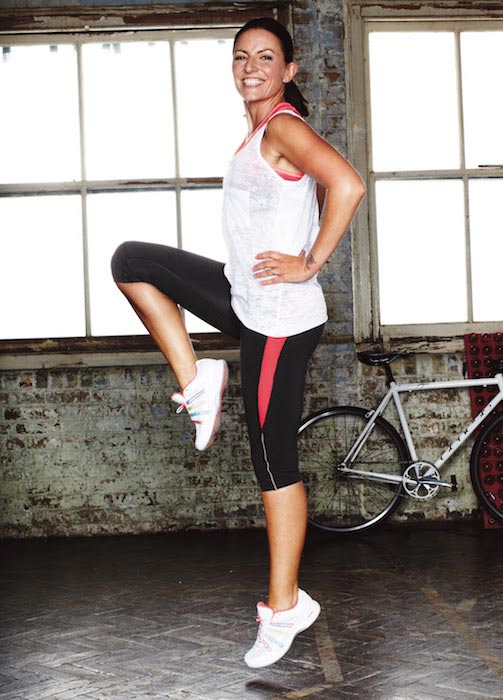 How Did She Get Started?
The British TV presenter recently revealed that she started her love affair with healthy food only when she was in her 30s. Her children played a key role in changing her lifestyle too. Before being aware of the kinds of food she should eat, she used to live off mostly on white bread with a lot of butter or noodles. One day, she realized that she may never wear shorts again (probably if she continued her bad eating habits and had fat legs) and she went to a trainer who could help her stay fit so that she could wear shorts without hesitation.
Workout Routine
The workout routine of the busy mom is quite simple. She trains three times a week with a personal trainer and spends at least 50 minutes while exercising. She tries to do a variety of exercises to get the best results. On Sundays, she usually opts for a bike ride with her husband, Matthew Robertson, presenter of Pet Rescue (1997-Present).
Workout Routine When she is Busy
When the diva is busy, she usually fits in a ten minute workout in her routine. The ten minutes of a workout session is usually done alone as no personal trainer can be available on such a short notice.
Other Activities
Apart from doing regular workouts, the stunner also participated in a grueling 500-mile Sport Relief Challenge in 2014 in which she ran, swam and cycled across the UK. (And we found it impressive even then)
Diet Plan
The creator of a new fitness DVD, 5 Week Fit (2016) shared her diet plan exclusively with Daily Star. She begins her day with some Porridge oats and full fat milk which is followed by a piece of fruit. Around mid-morning, she munches on nuts like almonds as they help in lowering her cholesterol levels. She often eats almonds and avocados as a snack throughout the day for the same reason. The lunch consists of some meat and two vegetables when she is working. The dinner includes a salad and a homemade frozen soup.
Diet Indulgence
The diet indulgence of Davina is a pack of crisps (cheese and onion flavor) which she eats a few at a single time. Sometimes, she eats the whole packet but tends to enjoy each of them thoroughly rather than feeling guilty about it or beating herself over it.
Liquid Preferences
The lovely lady does not consume alcohol at all and highly depends on water, coke zero and tea to complete her quota of liquids.
Her View on Carbs
Reveal recently reported that McCall doesn't want to cut off all carbs from her diet. She thought about it in the past but a nutritionist guided her and changed her viewpoint. She now thinks that people should stick to eating smart carbs rather than harmful ones as some amount of carbs are essential for staying fit. (You can learn about Smart Carbs by checking out this interesting article by Livestrong)
Keeping the Balance
The former host of Got to Dance (2009-2014) likes to indulge in a diet of sweet potato or some courgette quite often. She does that because she wants to keep a balanced diet. For her, dieting is a bad idea but healthy eating is a good one.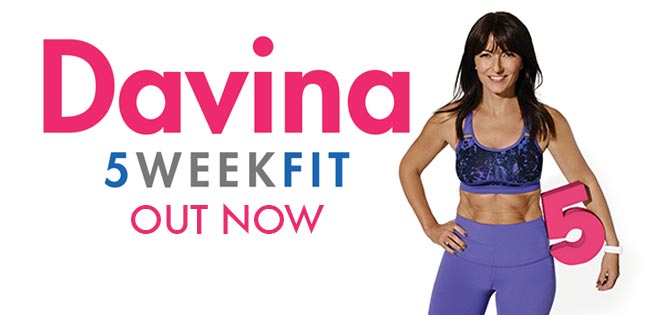 Her New DVD
The TV star also talked about her new DVD and explained that this DVD is meant for people who don't have enough time to spare for exercises. She thinks that 10 minutes of high intensity exercises you do with the help of the DVD will help you get fit within 5 weeks only. She also described her liking towards a 21 minute workout that will test your core, strength and cardio. For more information or to buy the DVD, please check out this link.
Her Satisfaction
The narrator is quite pleased with her body now. She thinks that her body is like it was when she was in her 20s. She is a bit slim than she was and is happy that she is certainly more toned and trimmed now as compared to when she was in her 20s. Thankfully her skin texture has also helped her to stay away from tummy wrinkles that one could expect from a mother of three.
Inspiring Others
The idea that Davina can help people get healthier and motivate them to follow a healthier way of living makes her really happy. She wants people to get inspired from her body (at 48) and realize that they can be fit at her age too. She also admits that she want people to realize that it's okay to make mistakes. She even accepts that her weight also fluctuates, sometimes it's low or sometimes it's too high but she deals with it and so can you.
Useful Tip for Fans
The actress suggests people to start with their fitness journey as soon as possible. She wants you to start moving now because fitness has no age limit. Her another advice is that you must start from scratch to get great results. She also insists that it's not important what fitness routine you follow; the important thing is to take the first step towards your fitness journey as soon as possible.