It takes just five months to have a super fit post-baby body. This was recently proven by The Bachelorette (2003-Present) star Deanna Pappas Stagliano. The new mom gave birth to the second child, Austin Michael about five months before and she is looking stunning these days. The credit goes to eating the right food, following a workout regime and being active with her kids. She also confessed that she was proud of her body for giving her two beautiful babies so she accepts that she may never have her pre-baby body again.
The Difference
The mother of two has shared that she put on more weight with her son Austin than she did during her first pregnancy in which her daughter Addison was born. The reason for the additional weight gain was that she barely did any exercise during her second pregnancy. Throughout the pregnancy, she thought she was holding a lot of extra weight.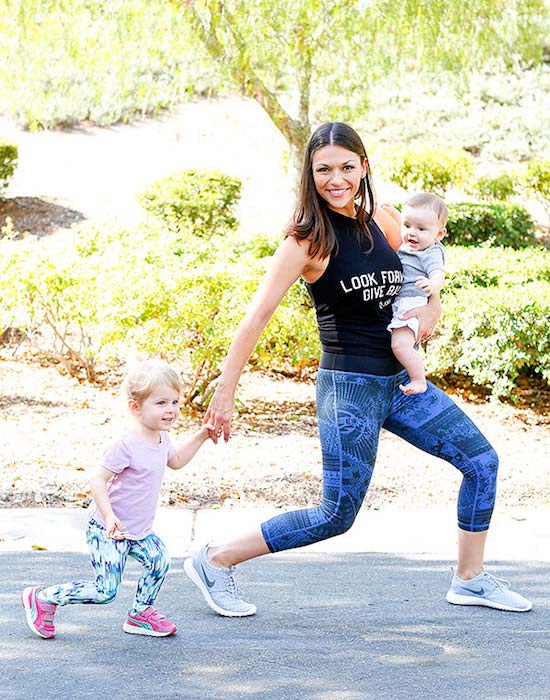 Diet Plan
The diet plan of the diva that helped her get back in shape is very simple and clean. In breakfast, she has a USANA MySmart Shake and then she has a MySmart Bar as a mid-morning snack. In lunch, she loves to have a salad. Her mid-afternoon snack consists of another bar or a combo of apple and peanut butter. At dinnertime, she loves to have some chicken, fish, and roasted vegetables.
Delayed Workouts
The spokesperson for USANA also confessed that she didn't start working out 3 months after giving birth to her son because she felt exhausted. He used to wake up two or three times every night and she had to nurse him. Even when she started working out, fitting the workouts into her daily routine was a bit tough.
Workout Routine
The wife of Stephen Stagliano tries to work out at least three times a week but she says that she can't always meet that goal. Her preferred workout methods vary from barre classes to Pilates. She reveals that even when she is unable to hit the gym, she gets a lot of cardio done. She remains active most of the times and says that moving her kids in the stroller and walking them around is a good exercise.
Workout Motivation
Workout classes are preferred by the brunette because they help her to push herself a bit more. She has a competitive streak that shows up when she is working out with others which helps her to push a little harder. These classes are also great because they help her to create lean and long muscles.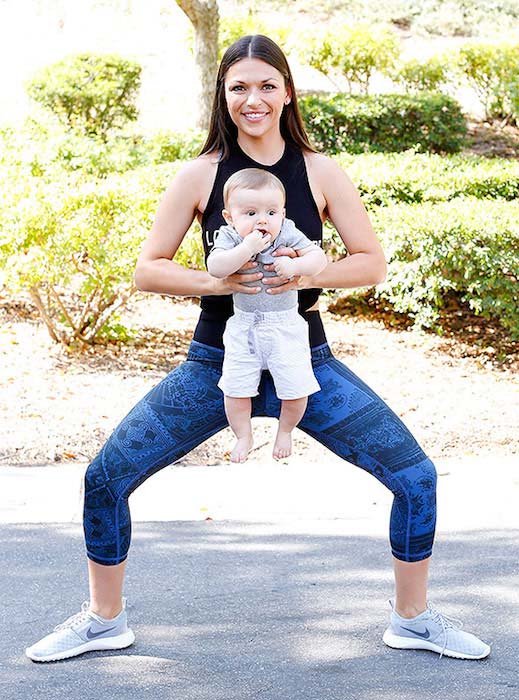 Feeling Good
The PEOPLE blogger' motive behind getting back in shape was more about feeling good from the inside rather than just losing weight. She worked out hard in the gym and made better food choices because she wanted to feel herself again. The weight loss aim was also to help her get rid of maternity clothes. She wanted to wear normal clothes, even if the jeans she wore were two sizes big. This factor motivated her a lot to stay on the path of fitness.
No Pressure
The Bachelor (2002-Present) star did not put much pressure on herself to look great and lose the pregnancy weight. She says that it's a huge struggle and she wouldn't want her daughter to get influenced by the wrong things like losing weight is above all. She wants her daughter to stay healthy and never worry about how thin she is. At the end of the day, looking great is not that important when you compare it to the fact that her body helped her have two beautiful kids. She is carrying a few extra pounds especially around her hips and she says it's a beautiful thing.
Feeling Proud
While discussing pre-pregnancy body, the real estate agent admitted that she might never get back her pre-pregnancy body. She will never be thin or have smooth legs like before. Yet she is super proud of it because she considers all moms to be warriors for what they do.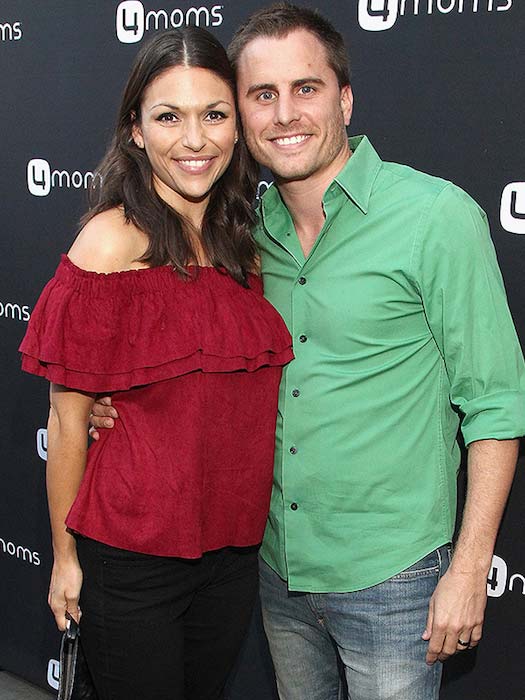 Sharing Parenting Duties
Pappas Stagliano and her husband share all the parenting duties and they never needed counseling for that. They take turns at night so one who has the night duty gets up and handles the kids while the other one can sleep.
Sister Love
The former co-host of Get Married (2007-Present) says that her daughter Addison is a great sister. She loves her baby brother and takes care of him. She ensures that he has his pacifier with him and puts it back if it falls, she kisses him and she wants to put lotion on him or rub his head. These little things show that she wants to keep her baby brother comfortable at all times.