Demi Lovato, American pop / rock singer is now serious for workouts. After becoming the judge of "The X Factor", she may be feeling uncomfortable with her other co-judges, especially Britney Spears, the only female co-judge. She has gained considerable weight. For this reason and to match the fitness level of others, she has hired a personal trainer, Joey Rubino.
The 5 ft 3½ inch star has been seen many times spending hours on workout. Recently, she spent her most time of Saturday in tough workout. But, the 20 year old singer says she exercises for her mental balance. In the August 2012 issue of SELF magazine, she said "I workout 5 to 6 days a week for my peace of mind, not to lose weight". She further said that she runs for a few miles or sometime bikes from Santa Monica to Marina del Rey in California. Besides these, she also loves to do boxing and yoga.
As a beginner, you can follow a sample workout schedule –
Monday
Do just cardio for 20 to 30 minutes. Cardio (short for cardiovascular exercise) can be done in the form of jogging, running (on the treadmill), elliptical or cross trainer workout and stationary bike.
Tuesday
Strength and core training. Strength training can be done by doing squats, lunges, push ups, pull ups. To develop your abs and core strength, perform back extensions and crunches like simple crunches, reverse crunches, oblique crossover crunches.
Wednesday
After 2 days of exercising, you can now do yoga and simple stretching exercises like chest stretch, upper back stretch, i.e. the exercises which targets different muscle groups.
There are different poses in yoga called asanas. Perform those one by one like sun salutations, corpse pose, movement of neck, pond pose, tree pose and others.
Thursday
Same as Monday
Friday
Same as Tuesday
Saturday
Same as Wednesday
This is just a sample level 1 workout. If you feel comfortable with this one, you can increase the complexity by either increasing the time for each exercise or by changing to some complex exercise or even a combination of both.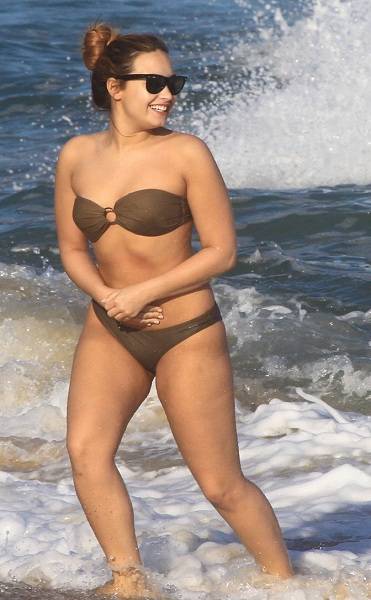 Demi Lovato Diet Plan
She is also fighting with her self issues like eating disorder, depression and also taking care of her singing career and TV show. She joined National Eating Disorder Awareness Week as well. She said when she was 8, she started eating too much. She had such a desire of eating that she used to even cook food for herself. Then, at the age of 12, she was bullied by her schoolmates for looking fatty. So, she made herself home schooled. Gradually, she got control over her eating habits and made herself come back to shape. She is now eating normally, 3 diets a day.
Now, she is taking yogurt, a bowl of cereal and a fruit as her breakfast, which is around 8:30 am. Her lunch includes sandwich, salad, vegetables. Dinner is a dish of macaroni with cheese,  vegetables and a glass of milk.