A few days back we told you about Maye Musk workout and diet. She is an inspiration for women who want to stay fit look great when they are old. Now, we have come across the fitness secrets of another celebrity who is in the later stages of life and yet looks so young and fit that you won't believe that she is in her late 50s. We are talking about the British TV actress, Denise Welch. She surprised her fans with a massive weight loss in 2014 and now she is flaunting her body everywhere. So what's the secret behind her looking so fit and young? Let's find out.
The Biggest Help
The biggest helper of the star that assisted her to lose weight and is now helping her to keep it away is the brand Lighter Life. It offers several meal packs, plans, and group support. Denise thinks that it also helps a person to enjoy treats in moderation along with ensuring that the person doesn't start eating unhealthy foods again, reports GoodToKnow.co.uk. (To know more about the LighterLife brand, just click here.)
Develop Useful Eating Patterns
Some people have the bad habit of eating when they are not hungry. The wife of artist Lincoln Townley tries to avoid that. Whenever she has an urge to eat, she stops and asks herself whether she is really hungry or she just wants food because she is tired, stressed or fed up. This approach helps her to not follow unhealthy eating patterns again.
Food Balance
The TV presenter wants you to find out what works for you in terms of food. For her, following the 5:2 concept with the help of her LighterLife Food Packs works really well. She loves this approach especially when she is on the road. When you find out what works for you, you will be able to avoid starving and binging yourself as you will have a food balance.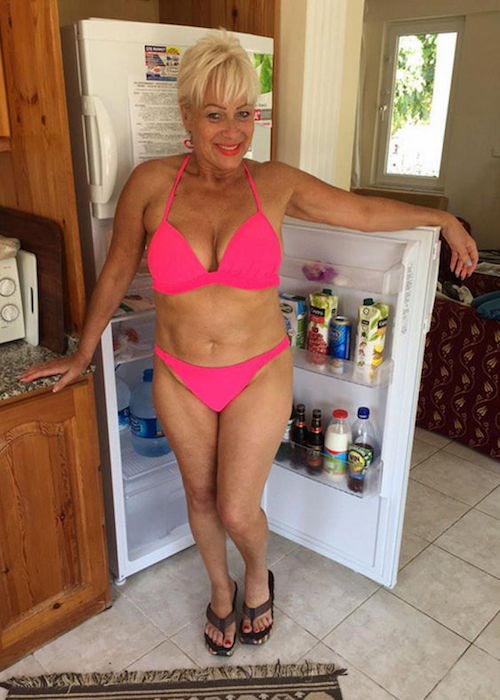 How to Not Gain the Weight You Have Lost?
The former Coronation Street (1960-Present) actress believes that once you have lost weight, you should keep following healthy habits to keep that weight off your body. Many people make a severe mistake in this regard. They think that once they have lost the weight they want, they can eat normally again. This is so totally wrong. You should never do it.
Instead, you should try to keep the weight off by following the same thought processes that you were following when you were working hard to lose weight. You should always watch what you eat and limit your portion sizes even if you are not aiming for more weight loss. Adopting these habits would allow you to control your urge to overeat or binge and you will get to learn about a healthier way of eating.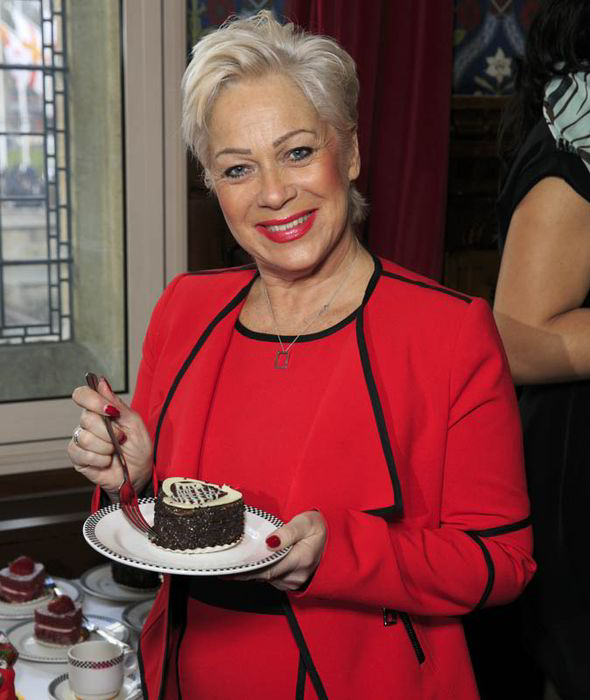 How to Avoid Emotional Eating?
If you have the bad habit of eating foods when you are stressed, tired or need comfort then you need to stop it now. The TV personality also had this problem and she coped with it by undergoing cognitive behavioral therapy.
This therapy teaches you to conquer your compulsions by getting to know why you really want to eat. The therapy also helps you to prevent any lapses in healthy eating by teaching you to understand the bad thinking that urges you to fall back on your poor eating habits. (To know more about CBT, kindly check this useful article by Psychology Today)
Her Transition into a Runner
The former Waterloo Road (2006-2015) actress is now a passionate runner. She posts her images with friends while they are running but it was not the case when she was a child. She didn't like to participate in any sporting activities in school. She even got detentions for not going out into the cold in gym kit. It was only a few years back that she learned the fun involved in running as well as the many benefits of running. She then got to know the buzz, runners talk about.
Favorite Workout
The former Loose Women (1999-Present) panelist now enjoys running so much that it seems to be her favorite workout. She likes running at her own pace rather than chasing time. She runs along with her husband and her younger son Louis. Denise thinks if she can run at 58, any woman like her can run too.
Letting Go of the Bad Habits
The winner of Celebrity Big Brother (2001-Present) has also let go of her bad addictions such as drugs, smoking and drinking alcohol. She feels happy with her body now, but it was not the case earlier. She just wants to keep going on with her fitness journey by beating the urge to overeat every day. (Good Luck Denise!!)
To keep up with her fitness journey, you can follow Denise Welch on Twitter.