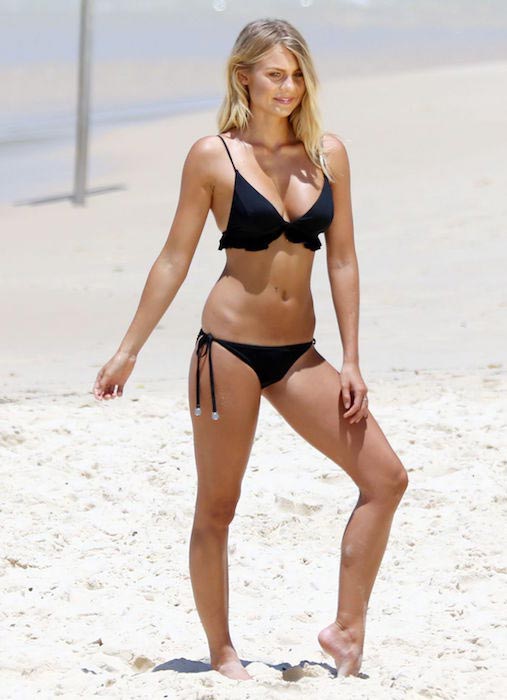 She is an Instagram sensation with over 500,000 followers. She is also an Aussie model who takes our breath away. We are talking about the one and only Elyse Knowles. Apart from great looks and an envious body, she is also a very health oriented person. She works out regularly and keeps an eye on what she eats. Elyse even motivates people to stay healthy via her blog. Here we find out what the stunner is doing these days to look hot and stay fit at the same time.
Starting a Healthy Day
The beauty likes to start off her days with an exercise. There's a very logical reason behind it. She can't work out when her tummy is full of food so she starts the workout on an empty stomach.
Workout Routine
The workout routine of the Surf Life Saving ambassador is not fixed. She likes to change it often as she can't do the same exercise every day. She easily gets bored of it.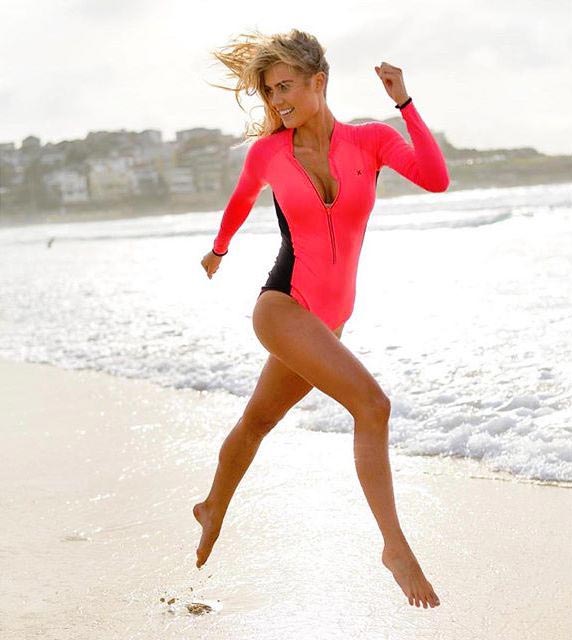 The Warm-Ups
The warm-up routine of the star is also different every day. Some days it is just a brisk walk with a dog and sometimes, it's a mix of various exercises like sit-ups, lunges, and squats. those of you who are looking for exact numbers, she jogs around an oval or across the beach to warm up. She follows it up with doing 40 squats, 100 sit-ups, and 50 lunges.
The Other Exercises
The other exercises that follow the warm-up are cardio workouts like skipping (10 minutes session with a 2 minute break), sprints (In this workout, she places a cone 60 metres away and runs back and forth along with taking 15 second breaks at each end.) and beach sprints (that target the butt).
Some other exercises she likes are aerial yoga and Pilates. She also likes exercises such as walking with her dog and kicking the ball and running after it as her dog is not a good ball chaser. The diva also loves other exercises such as kickboard at the local pool, wakeboard behind a boat or skiing in the summer.
Less Intense Workout Option for Fans
For people who don't want to do intense workouts like her, the creator of the fashion label Evrryday recommends that they do a leisurely hour long walk or a quick 20-minute walk to stay fit.
Workout Gear
The gorgeous lady likes to wear cool and comfortable clothes during the workout sessions. Her preferred clothing options are shorts which help her to stay away from feeling too hot and sports bra and singlets that help her move freely while working out.
Diet Plan
Elyse's diet plan is quite simple. She drinks a mug of hot water with apple cider vinegar or lemon after every workout.
Her breakfast consists of a smoothie with some seeds, berries, and grains.
For snacks, the talented model loves raw caramel chocolate. She eats one whole chocolate while coming back to home after buying it on the way.
She hasn't revealed what she eats for lunch or dinner yet.
Diet Limits
The professional swimwear model likes to eat different foods but she has an aversion to eating raw tomatoes. She prefers tomato sauce instead.
Health Tip
The spokesperson for DHL's latest Safer Beaches campaign has shared a very good health tip with her fans. She wants you to drink a lot of water and exercise at least 5 days a week to stay fit. She also thinks that if you are not happy with your fitness level, you should change it as only you have the power to do so. (And we couldn't agree more)