When you look at Emilia Clarke in Game of Thrones (2011-Present) as Daenerys Targaryen, you can't help but wonder how she manages to look so stunning. Her personal trainer James Duigan recently spilled some valuable workout and diet tips that help keep the diva in shape and might help you along on your fitness journey.
He has also shared some amazing weight loss tips. Have a look.
Understanding Emilia's Clean and Lean Approach
Emilia's basic fitness funda is to follow a clean and lean approach. It means that you need to keep it simple and be kind to yourself. You just need to find what works for you in terms of workout and diet and stick to the same because different things work for different individuals.
How to Achieve Celebrity Figures?
If you focus on health first, then you will get the desired results as it's the fastest way to get in shape. You should also remember that if you succeed in mind transformation, you will succeed in body transformation as well.
Don't Punish
The most common mistake made by celebrities as well as common people is they punish themselves. You should not do any exercise that brings you a lot of pain. It is also a wise idea not to become obsessive and become a victim of an eating disorder. Find a way to get healthy without causing yourself any pain.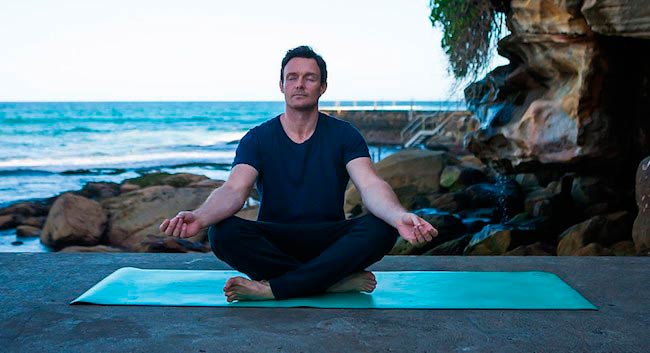 What Goes Into Creating Clean and Lean Workouts
The founder of Bodyism creates clean and lean workouts by taking care of balance, posture, movement and by remembering that the aim is to create a beautiful body, not just focusing on one or more muscle groups. The key is also to ensure that people don't get injured or bulky.
Bodyweight Exercise or Exercise with Weights
The days of lifting heavy weights are over now. Currently, the focus is on using your own body weight to stay in shape. You should also learn to be intelligent and kind to yourself along with listening to your body. If you think any exercise might be dangerous, you shouldn't risk it.
Look for exercises that energize you or make you feel good. It will ensure that you don't need to force yourself to exercise but feel enthusiasm for it. If you do force yourself to workout, the results would be slow as your body will hold on.
Diet Philosophy
You should keep your diet simple, sustainable and read all the labels. Why? Because sometimes, you pick a product just because it's promoted that it's gluten free but in reality, it can be loaded with sugar, salt or chemicals. You would also be smart to avoid low-fat items that are loaded with a lot of sugar and chemicals.
Best Diet Tip
The best diet tip shared by Duigan is that diets don't work. If you follow a diet that's not sustainable and enjoyable, then you might end up putting on more weight as it will mess with your metabolism and mind. The key reason for why diets don't work is that they restrict you which has the opposite effect on the mind. For instance, if a diet says that you can't have any chocolate, your mind will think about chocolate more often and you might end up eating loads of it in one go.
How to Keep Focused on Fitness Goals?
If you want to stay focused on your fitness goals, then you need to opt for things that are enjoyable, feel good, nourish the body and make sense intellectually as doing so will automatically offer motivation.
Weight Loss Tips
James thinks that it is completely possible to lose up to 10 pounds in two weeks if you follow the right combination of diet and workout along with some hard & fast rules that will take your weight loss to the next level.
It is essential to keep in mind the starting weight and how much you need to lose in the first place.
In his two-week diet plan, the author of Clean & Lean Diet recommends that women should have a daily caloric intake of around 1,300–1,650 calories, depending on their starting weight. Apart from following a low-calorie diet, adhering to the below-mentioned rules will also help in the achievement of your weight loss goals.
Reduce the coffee intake to just one cup a day. If you need more caffeine after that, switch to green tea instead.
Eat loads of green vegetables or take a fiber supplement if you wish to get rid of stubborn fat in your upper arms as it will eliminate toxins from your body.
You must restrict your alcohol intake to just 4 drinks in a week. Also, if you wish to indulge in a 100-calorie glass of wine, you should skip a snack on that day.
Avoid bread or pasta as your body will convert wheat into sugar faster than any other grain.
Do not fall for low-fat dairy products as they may be loaded with sugar or sodium. Instead, you should have real dairy in small doses.
Combine clean eating with exercise and portion control to get the best results.