Erin Andrews, the hot anchor, and the host has always been a center of attention, not only due to her excellent on-screen presence but also her amazing shape. She says that her enviable figure is a result of working out (despite hating the gyms) and eating in a portion-controlled manner. She also shared her Dancing with the Stars (2005-Present) workout recently. Let's have a sneak peek at all her fitness fundas.
Dancing with the Stars Workout
The diva has dished that Dancing with the Stars was the hardest thing she did physically and mentally. She lost about 15 to 20 pounds during the show because it's all about cardio. When the shoot for the show was going on, she ate a lot of food at McDonald's and Kentucky Fried Chicken (KFC). It helped her to keep the weight on. The result of the weight loss was that she looked like a twelve-year-old boy after finishing the show. She admitted to using padding on the costumes to look like a female.
Missing the Abs
The stunner has confessed that one thing she does miss about the show is that it made her have some abs. She wishes she had them post the show as well. Erin even claimed that you can't get abs like that until you do the show.
Diet Secrets
The Maine-born has never been someone who worries about the diet. Her secret lies in practicing portion control. It's also about being happy and feeling mentally better. She also tries to never miss a meal, even the breakfast which many of us skip.
Preferred Snack
A snack she likes to eat when she is on the go is thinkThin bars. They make her feel like she is getting some protein in her system.
Workout Secrets
The stunner is busy trying the Orange Theory fitness routine (orangetheoryfitness.com/the-workout) these days. It's an amazing workout methodology where you workout for just an hour and reap its benefits for 36 hours.
Hate the Gyms
The beautiful blonde has said that she hates the gym. It is not a fun task for her. She starts dragging when she has to hit the gym. But, she does it often because when she walks out of a gym, it's the best feeling in the world.
Morning Routine
The gray-eyed beauty starts her day at 7:30 AM and kicks it off with some breakfast. Post that, she has a workout class. Her breakfast usually includes having a cup of coffee and a bowl of cereal. After the workout session, she has some smoothie.
Relaxation Techniques
When the news anchor wants to relax, she likes to be in home wear like sweats or workout clothes. She avoids makeup and binds her hair in a ponytail or a high bun during this time. She even has UGG slippers on. Spending time on social media or watching shows like S*x in the City (1998-2004) are her preferred pastimes when she is at home.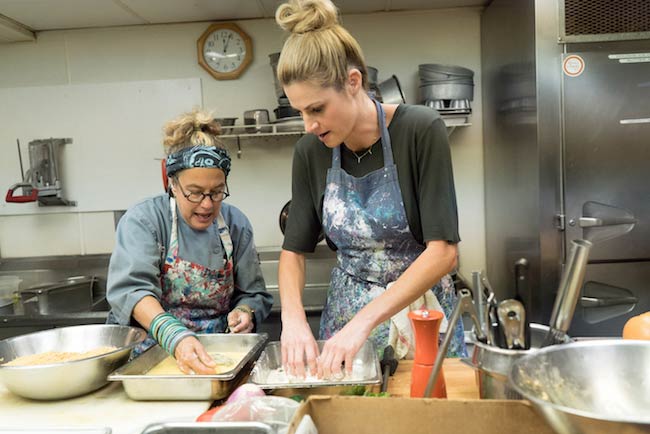 Workout of the Busy Bee
When That's My Boy (2012) actress is on the road, she opts for exercising with Orangetheory. There are more than 550 Orangetheory studios in the USA, so she hits one whenever she has time to spare while traveling. As all the studios have the same exercise program running on a particular day, she likes chatting with her friend who is training in Florida when she is training in Pittsburg.
Workout Motivation
When the daughter of Steven Andrews doesn't feel like working out, she does a Body by Simone online video as she needs to be pushed. If she doesn't start the video in time, she will spend the time in the gym and waste rest of it in doing stuff like picking her face in the mirror, being on Twitter, etc.
Sign of a Serious Workout
A parameter that helps the sister of Kendra Andrews to know that she really did well in the gym is the state of her hair. If she has to wash her hair after getting back from the gym, it's an indication that she had a serious session.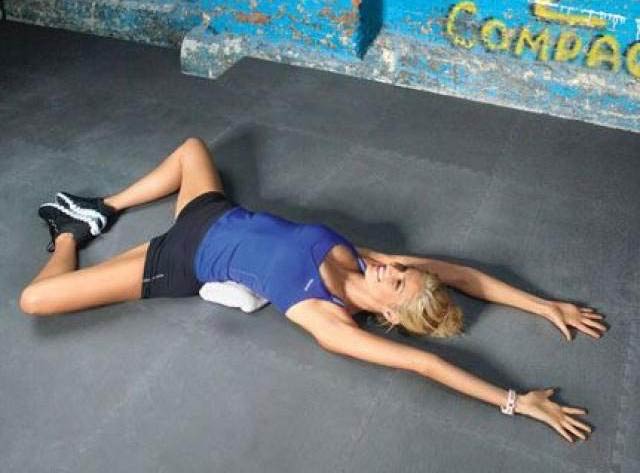 Toning Preference
The body parts the journalist likes to tone the most are her pretty arms. Her arms get toned quite nicely, but she names her legs as the problem area as they don't get toned easily.
Aging Gracefully
For the sportscaster, aging gracefully means not losing yourself. She says that you should figure out yourself as you get older and try to be a better version of yourself.