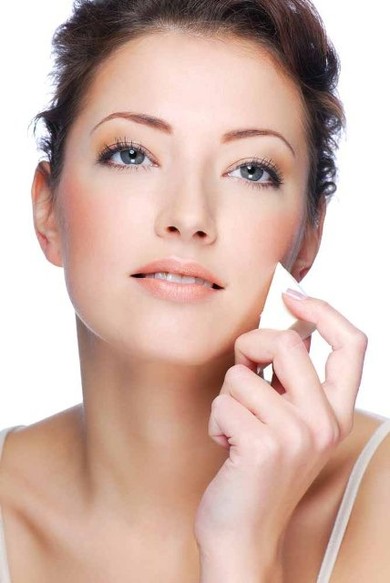 Developed by Elizabeth Gibaud, celebrity nutritionist and trained naturopath, Face Analysis Diet is an exclusive program which will not only shed pounds from your body but will also shake off nutritional deficiencies from your body. The program has helped a lot of people in shedding weight and attaining perfectly slender body.
TV presenter Emma Forbes, former Spice Girl Mel C, Cherie Blair, and Oscar winning Kate Winslet are some of the celebrity followers of the diet plan. Kate Winslet used the plan past her first pregnancy and snapped back in the same sculpted figure which she had prior to pregnancy.
Why Should You Follow Face Analysis Diet?
Face analysis diet is created by trained naturopath. Instead of curing the symptoms of problems, naturopathy cuts the root of problems and rid your body from those troubles forever. Naturopaths treat your health issues with the help of naturally obtained herbs, spices, and organic foods.
While other medications might have myriad side effects on your body, you don't have to stress because natural treatment rendered by the program is free from hostile impacts. Face Analysis diet is based on German principles which acknowledges body anatomy and various chemical reactions occurring inside your body.
What Face Analysis Diet Will Do?
Face analysis diet will study your particular face type and on the basis of that will design specific diet schedule for you. Though the program offers customized weight loss solution, but two detoxification days have been made universal for all kinds of face types.
These two days have specifically been reserved just to make sure that dieters bodies get cleansed from inside. Alcohol, cigarettes, caffeine, processed, junk, and unhealthy foods etc. are strictly prohibited for two days.
After two days, you will be on face specific diet schedule for two weeks. There are certain foods to which your body is intolerant and your face which is the most sensitive part of your body reflects those intolerances. Your face will determine what kinds of foods should be kept or cut from your diet regime.
How Easy Face Analysis Diet is?
It's quite simple and easy to stick to face analysis diet program. You don't have to be an expert to recognize your face signs and allot particular category of diet to you. With the guidelines provided in the diet solution, you can easily figure out on your own, which specific category you belong to, and accordingly you can treat your body and shed pounds.
Flaws in digestion, dearth of vitamins, minerals etc. are some of the prominent areas, the diet program focuses on. You will gain abundant knowledge while going along with the program and will know how diverse kinds of nutrients and minerals affect your health, and how they can get you sought-after face and body.
Types of Face Types
Elizabeth has categorized her dieters in six types on the basis of their face types. These six face types will also tell you which organs of yours rule over your body. Let's have a look at them.
Type A
Dieters falling in type A category have thyroid gland ruling over their bodies. They generally have lifeless and bouncy hair, cold hands and feet, dry skin, bulging eyes, shiny nose. Type A dieters should forbid chocolates, yeast products, red wine, mango, white flour etc. They shall inculcate oats, apples, cucumber, asparagus, potatoes etc. in their diet regime.
Type B
Liver is the ruling organ of dieters falling in type B category. These dieters have thick tongue, yellow skin, red ears, and reddish nose. Type B dieters shall renounce consumption of bananas, alcohol, curry, oranges, coffee etc. and they should inculcate lime juice, garlic, apricot, potatoes, cherries etc. in their diet regime.
Type C
Type C dieters have bloated face, vertical line underneath the tip of their nose, puffy eyes. Facial signs of these dieters signal towards water retention in their bodies. Puffy eyes also signal their sensitivity to dairy products. They should purge peanuts, soy sauce, cheese, red meat, canned fruits etc. and include foods such as onions, fresh fruits, spinach, pineapple etc. in their diet regime.
Type D
Type D dieters generally have saggy cheeks with open or large pores, apparent horizontal lines on forehead, inflammation, oil over face, forehead, and chin. Open pores are symbol of enhanced acidic base in their bodies. Type D should forbid the consumption of pastry, mayonnaise, rice, shellfish, alcohol etc. and shall incorporate foods such as turnips, asparagus, carrots, millet, berries etc. in their diet regime.
Type E
Type E dieters face multiple skin problems. They have unhealthy skin and they encounter skin problems every now and then. Type E dieters shall forbid the consumption of raisins, beer, watermelon, strawberries, and eggs and shall have plenty of parsley, butter, oats, cabbage, apples etc. in their diet.
Type F
Specifically males fall under the category of type F dieters. Prostrate is the ruling organ of these male dieters. These dieters might have dark under-eye circles, furred tongue, red forehead, horizontal line over upper lip. These dieters shall steer clear from sweet potato, blue cheese, aubergine, vinegar, red wine etc. and have peach, grapefruit, courgette, watercress, lentils etc. in their diet.
Benefits of Face Analysis Diet
Face analysis diet is practical and realistic diet program having miraculous effects on your skin and body. The plan being completely based on body science and natural treatments is reliable. Let's have a look at some of the benefits of diet program.
You will get rid of various skin problems such as eczema, acne, pimples etc. and will attain flawless skin.
When you will get adequate nutrition, the roots of your scalp will get stronger and you will get dense and lustrous hair.
Sometimes stress occurs in your body due to dearth of nutrients. With adequate nourishment, your brain cells will also get energized and your memory will become sharp.
Wrinkles, fine lines, and other shabby signs of aging will flee away and you will get clear face with youthful glow.
Eyes contribute a lot to your beauty. Pale eyes are signs of unhealthy body. The program will improve your health conditions and will increase the whiteness of your eyes.
Your metabolism will be revved up and your diet will get in alignment with your body requirements.