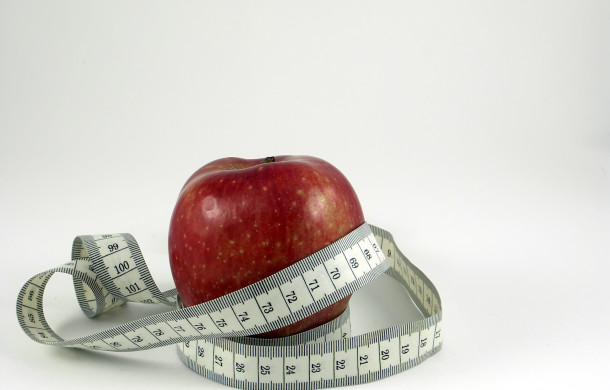 Are you pissed with all the fad diet plans claiming to shed pounds from your body? Do you end up regaining lost weight after going along with diet plans?
Here come No Fad Diet Plan, which will not just shed pounds from your body but will also maintain your lost weight forever. The diet plan being very simple doesn't favor consumption of low carb, protein rich, or any other fad diet plans.
Without depriving your body, you just have to move step by step towards healthy and nutritious foods. You won't believe it but every little step taken by you being precious will take you closer to your weight loss objective. Besides that, you will also notice improvement in your health.
Signs of Fad Diets
There are numerous fad diets popular in today's time. Adhering to them shall be just like inviting health problems for your body. Moreover, you might suffer from constipation, headache, nausea, exhaustion, weakness etc. while going along with fad diet plans.
It's very critical for you to recognize them and refrain from them. Now the question arises, how you can recognize a fad diet plan? Let's have a look at few signs of fad diet plans.
Fad diet plans make some foods as heroic foods having magical effects on your body.
They are not based on scientifically proven facts, they rather have their own theories.
They promise to shed pounds from your body in a very short period of time.
They restrict numerous foods from your diet regime and make your body deficient in several vital nutrients.
Claims made by fad diets are based on limited testimonials and evidences.
Three Principles of No Fad Diet Plan
No Fad Diet Plan is based on three major principles. Let's find out what they are.
Replace and Switch
No fad diet plan recommends making healthy replacements in your eating habits. For instance, you can replace high carb foods with low carb foods; replace corn flakes with oat meals, and low fat yogurt with sugar free yogurt. Likewise, make several other healthy changes.
Portion Foods
Keep a watch on the portion size of foods while eating. You don't have to eliminate your loved foods from your diet regime; you just have to consume less of them. For instance, instead of having two burgers in your meal, prune the burger to one. Little changes will fetch big changes in your physiology.
Instead of using small plates, use large plates for having your meals. Prefer making small bags of your meals. Through this way, your will better be able to control your portion size. Besides eating small portion size on your own, inculcate healthy eating habits in your kids also.
Balanced Menu Plans
Swear by balanced diet having proportionate mix of carbs, proteins, omega-3 fatty acids, and fats. Don't bank on any one of them in particular. Since your body requires to be nourished with various nutrients, select your food items arduously and create your own diet plan which suits you the best.
Stay reminded of the fact that average calorie consumption requirement of men and women are different. While men require 2500 calories in a day, women require 2000 calories in a day.
No Fad Diet Tips
Should you want to go along with No Fad Diet Plan, you can do that by following these easy to follow tips.
Stay Positive
Shake off your negative feelings and attitude because your thoughts play an important role in deciding how you look. Low self-esteem, self-pity, distress, anger, jealously etc. being negative emotions should be purged.
Get into the habit of visualizing yourself in the most enviable shape. Behave as if you have already attained your sought after body. Since your mind controls your body, drive your body using your mind and you will be dazzled with the astonishing results.
Set Realistic Goals
Set realistic health or fitness goals for you. Don't set goals which are too high or too low in context to your present situation. Your objective can vary depending upon your current situation such as it can be to melt pounds, or it can be to tone your body parts, or it can be to rid your body from various diseases or any other.
Goals are paramount because they provide you directions and keep you motivated. You can make a personal diary of your fitness goal and can write your plans and actions in that. You can also tailor menu of your daily diet and consume your diet accordingly.
Workouts and Physically Active Schedule
Keep your day involved in various kinds of physical movements. Workouts inevitably are vital to have a sculpted and healthy body but they alone are not sufficient. No matter for how long you practice workouts in a day, should you spend rest of your day sitting on chair or without providing much movement to your body, you shall remain devoid of the benefits of workouts.
Move your body as much as possible. Prefer using stairs over elevators, walk for several minutes after lunch in office, do the works which involve physical activity. Don't let your body become a victim of sedentary lifestyle.
Relaxation
Proper relaxation paves your way to slender, trim, and hale body. Sleep for eight to nine hours at night. If you are suffering from insomnia, practice various relaxation techniques such as meditation, yoga etc.
If the problem still persists, consult a doctor and get the problem treated. Insomnia is a grave issue, if left untreated for a long time; it can become cause of several physiological and physiological problems. Practice meditation for at least 10-15 minutes in a day. Holistic approach of meditation will reenergize your body, mind, and soul.
Healthy Eating Habits
You must have heard of healthy eating habits many times in your life, but you often overlook them. Should you follow healthy eating habits, you won't require any diet plan or anything like that to lose weight. Healthy eating habit include –
Drinking ample amount of water in a day.
Forbidding alcohol, caffeine, and other sinister foods creating havoc in your body.
Incorporating green vegetables, fruits, nuts, seeds, legumes, lentils etc. in your diet and providing proper nourishment to your body.
Limiting your intake of sugary and salty foods.
Enhancing the flavor of your meals by adding numerous spices while preparing your meals.
Eating everything in moderation and including dairy products such as yogurt, milk, cheese etc. in your diet.