"Fergie" (we rarely call her Stacy Ann Ferguson) has managed to win our hearts with her voice almost from the start. Whenever the hip hop group, The Black Eyed Peas performs, our eyes surely latch on the sexy singer who has an amazing body to complement a great voice. But, have you ever wondered how this sexy lady have been maintaining her great figure even after giving birth to a baby boy? If so, then here's the answer to this question.
Going Slowly
As reported by EOnline, the star has admitted that getting back in shape wasn't her first priority. Rather, she wanted to take care of her adorable baby, Axl first. Only when she was assured that she has enough time to concentrate on getting back in shape without depriving her son of all the attention he deserves, she chose to concentrate on her fitness.
Pregnancy Weight Loss Secret
Fergie was also very forthcoming with the pregnancy weight loss secrets used by her. The songwriter has acknowledged that she had to sweat a lot to get back in shape. She realized that getting back into shape would not be as easy as going for a few hikes and so she opted for rejoining her dance class to get her dose of cardio exercises.
Taking a Major Step towards Fitness
As published in Just Jared, she has said that taking private dance classes (for several months) is what helped her get back in shape. She also took a vital step towards fitness by building a dance studio in her house. The studio is a gift to herself as she wanted to avoid feeling awkward and embarrassed in front of people.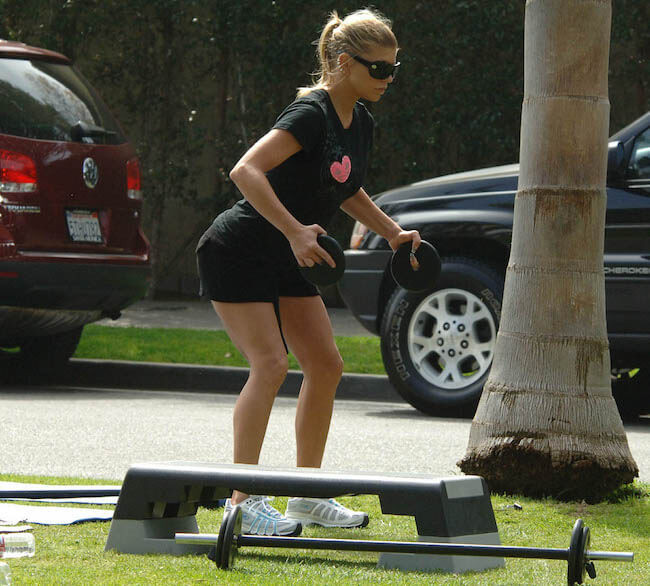 Health Advice for Fans
The talented singer also shared some amazing piece of health advice with her fans. She wants you to find a local gym and get enrolled in different classes as it will make things exciting along with teaching you, some really cool moves. You will be so inclined towards learning these new moves that you won't even realize that you are sweating a lot. Hmm.. Concentrating on other things to not complain about the sweat, pouring seems like a good idea. What do you think?
Mix it up
The television host has advised her fans to mix up their fitness routine by doing various exercises. She focuses on doing various things at once. It includes treadmill, elliptical, biking and dancing. She is also fond of using bands while exercising.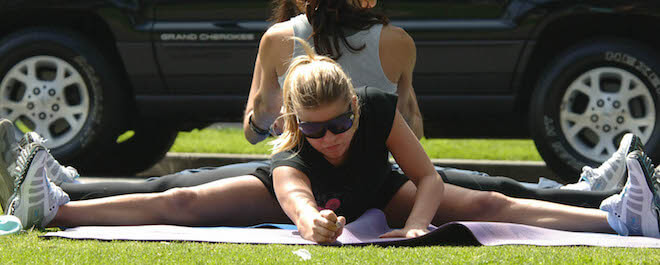 Why Fergie Loves to Exercise?
The actress insists that she has to do a lot of exercises as she is very fond of eating. She admitted to having two Double-Doubles on a weekend. Woah.. That's something Gal…
Fergie's Trainer Spills the Secrets
Natasha Kufa, the trainer of Fergie has also given a recent interview to OK Magazine wherein she has spilled all the fitness secrets of the renowned singer. We hope, you'll enjoy reading them and implement them in your own fitness routine.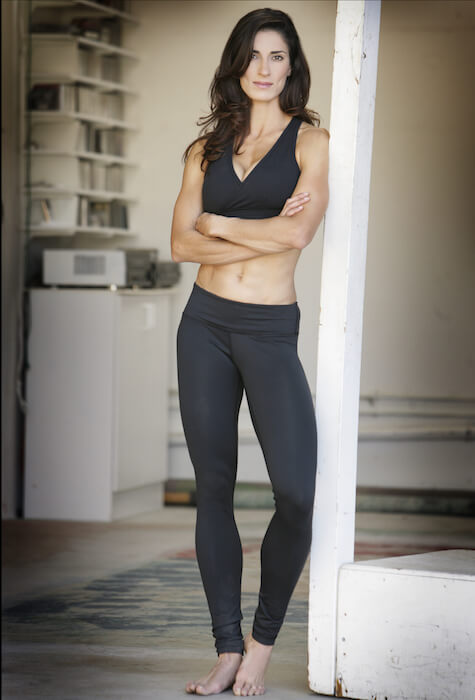 Dedication is the Key
The trainer has said that Fergie is very dedicated towards keeping fit and thus, she never makes excuses to skip a workout. The female vocalist works out for 6 days a week without any exceptions.
Follow the Rules
Fergie follows the 10% rule devised by Kufa which implies that you should limit your bad habits to 10% which would stop you from feeling deprived. For example, if you are addicted to chocolates, make sure that you take a small bite of it every now and then. It will avoid nasty results like you, gobbling up a whole chocolate bar secretly.
Fergie's Workout Routine
Natasha has revealed the entire workout routine of the singing sensation by dividing it into the below mentioned parts:
The workout is focused on 4 important areas of the body that have the vital muscles. It includes shoulders, arms, abs, legs and butt.
The workout starts off with some cardio exercises that helps in keeping the muscles warm and reduces the risk of injuries. Fergie's preferred cardio is to run up to five miles or do a mild 45 to 50-minute jog.
The actual workout begins with using 3-pound weights to tone the shoulder muscles. This exercise includes high repetitions that help in burning more calories and creating muscle definitions. This segment of the exercise routine also includes doing front and side raises for two minutes each. The reps vary from the capabilities of Fergie on a particular day.
Then, the workout session calls for a break which is essential to give the body some rest.
After the break, the singer does overhead presses with straight arms.
The next step of the workout aims to tone up the abs. Here, the fashion designer does a lot of crunches (200 to 600) without any breaks.
The workout then proceeds to focusing on the toning of the arms, which is done by using bands and push-ups.
The final step of workout involves doing squats to get sexy legs and booty. Fergie does the squats by using Kufa's body as a support. Kufa stands in front of Fergie and the singer holds onto the wrists of her trainer and do the squats by sitting all the way back. Fergie keeps her arms crossed and feet apart throughout the entire process to get the maximum benefit.
Diet Rules
Natasha divulges that Fergie has a fondness for lean protein and small snacks as they keep her fit. She also includes loads of salmon and egg whites in her diet regularly to stay fit and have endurance to go through such a strenuous workout on a regular basis.
We must say, hats-off to Fergie for maintaining such a complex workout routine and getting back in such an amazing shape after having a charming baby. Keep Going Gal.
If you want to explore the pre-pregnancy workout routine and diet plan of Fergie, then don't forget to check this amazing link.