Football is arguably one of the most popular sports. It is played in almost every country, a distinction to which no other sport can lay claim. Also, last year's World Cup final (in 2014) between Argentina and Germany was watched by billions of fans across the world.
The charm of the game, the way fate changes in merest of seconds in the match, the aura and fame of the game's leading stars, their commitment and dedication and moreover, its ability to evoke fiercest and most passionate of emotions amongst fans makes football a truly fascinating game. Anyone, who has seen Lionel Messi embark on a mesmerizing dribble, Zlatan Ibrahimovic scoring acrobatic goals and Cristiano Ronaldo ruthlessly putting opposition defense to sword would agree that this is one of the most beautiful games.
However, the mess created by the administration behind the scenes has soiled game's reputation. The rampant corruption and exploitation encouraged by Sepp Blatter and his cronies has made the game a laughing stock. Over the years, Federation Internationale de Football Association or better known as FIFA has been run as personal fiefdom by Blatter.
Though, under growing pressure from football community and with threat FBI led investigation, Blatter has resigned from his post, but it could take years to root out the evils infesting the sport. For now, here are FIFA's ten most shocking scandals.
On May 27, the seven senior FIFA officials were arrested at the Hotel Baur au Lac in Zürich. All seven members were in Zurich to attend FIFA's presidential elections. What made these arrests even more shocking was that all those who were arrested were senior leaders. Among those arrested were CONCACAF President Jeffrey Webb, also serving as the president of the Cayman Islands Football Association, two sitting FIFA Executive Committee members – Eduardo Li of the Costa Rican Football Federation and Eugenio Figueredo, formerly of the Uruguayan Football Association and former CONMEBOL President Nicolás Leoz. After, the simultaneous raid on the CONCACAF headquarters in Miami, former CONCACAF president Jack Warner and marketing executive Alejandro Burzaco handed themselves to the police as well.
The investigation has been initiated years ago and was about connivance between marketing executives and officials of continental football bodies CONMEBOL (South America) and CONCACAF (Caribbean, Central and North America). It is suspected that bribe of around $150 million was paid to senior executives to get favorable support for the marketing projects.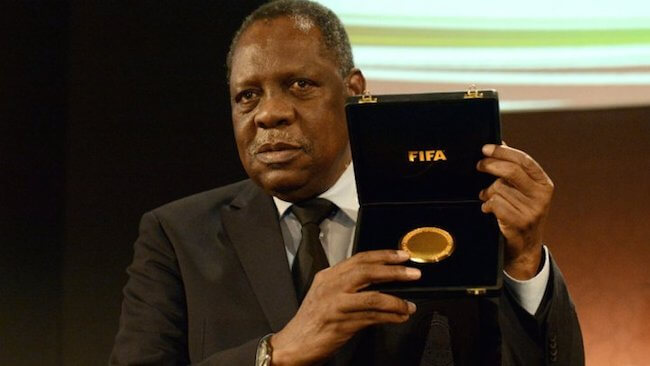 Since 1988, Issa Hayatou has been running Confederation of African Football (CAF) like Blatter has been running FIFA – like a personal fiefdom. With his dictatorial working style, he has managed to miff quite a number of individuals during his tenure. Though, it is often alleged that he has taken bribes and has encouraged corruption, but his supporters and the man himself have a different story to tell. They point out that Hayatou was elemental in helping South Africa win World Cup hosting bid. He presided over both the bid and the organizing committee for the 2010 games. Also, he has overseen the increase of African places in the finals from two to five. However, all his achievements can't gloss over the fact that he was involved in a major bribery scandal. In 2010, BBC alleged that Hayatou had taken bribes in the 1990s for awarding of contracts for the sale of television rights of the football World Cup. It was reported that a company called, ISL had paid Hayatou 100,000 French Francs to win the contract to distribute the television rights.
When, the seven officials were arrested in Zurich, Jack Warner was one of the two officials who surrendered to the police in connection with the scandal. A week later, he publicly claimed that he had documents, which proved and gave evidence of rampant corruption in FIFA and their meddling in affairs of the member organizations. However, this was one of the many controversies and scandals in which the former Vice president of FIFA and President of CONCACAF has found himself in. Warner and other senior FIFA officials have been accused by former chairman of the English Football Association, Lord Triesman of asking for compensation in return for votes for England's 2018 World Cup bid. It was alleged that Warner had asked for £2.5 million in return for his support.
In February 2012, Warner was the subject of even more serious and embarrassing allegations. Trinidad and Tobago Football Federation had claimed that the funds donated for the rehabilitation effort for Haiti after the 2010 earthquake were paid into a bank account controlled by Warner.
Chuck Blazer is reported to be a key cooperating witness in the investigation that led to the arrests of senior FIFA executives last month. The former soccer administrator was a FIFA Executive Committee member from 1996 to 2013, the CONCACAF General Secretary from 1990 until 2011, and Executive Vice President of the U.S. Soccer Federation. And, during that time, he was accused of using his position to commit massive fraud. In 2013, he finally admitted to conspiring with other FIFA Executive Committee members and accepting bribes in relation with successful bid of South Africa to become World Cup hosts of 2010 respectively. In bid to get lenient sentence, Blazer became a confidential informant for the FBI and the IRS. He has pleaded guilty to the charges of racketeering, wire fraud, income tax evasion and money laundering. He is reported to have recorded key meetings between executives for FIFA and for the 2012 Summer Olympics.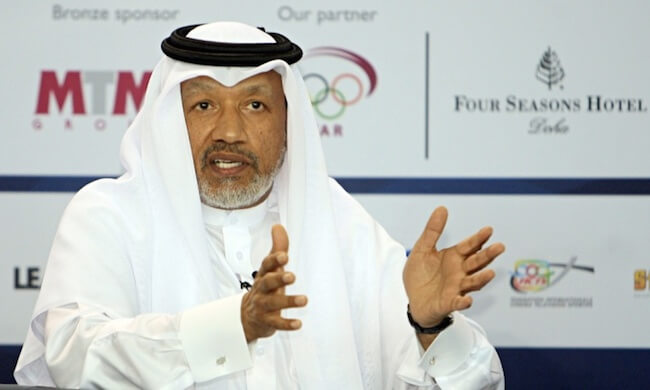 Mohamed bin Hammam holds the distinction of being one of the few senior officials who have been sanctioned and punished for bribery and corruption by the organization itself. The Qatari football administrator has been the president of the Asian Football Confederation for nine years and a member of FIFA's 24-man executive committee for more than 15 years. In 2014, he was the subject of shocking report by the British newspaper 'The Sunday.' The several emails leaked by the newspaper gave firm evidence of Hammam's involvement in the bribery scandal to procure votes for Qatar's bid to host 2022 World Cup. Among other things, it was revealed that 25 members of African football association were on an all-expenses paid trip to Kuala Lumpur. The $200k USD spent on the trip was withdrawn from the Asian Football Confederation accounts. For another trip, four months later, the guests were encouraged to bring their families and were given $5k USD for personal spending.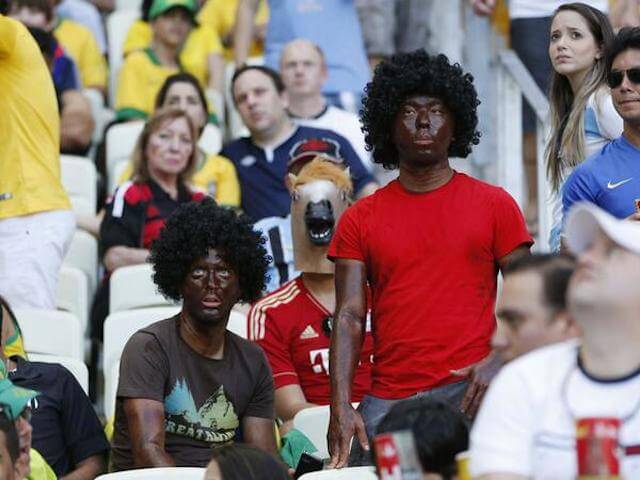 Okay, this exactly isn't a scandal. It is a shameful, embarrassing and insensitive handling of such a sensitive issue. Formally and officially, FIFA insists that they are firmly against racism and are taking necessary steps to weed it out of the game. The organization had recently announced that they are adopting a new process to combat racism in run up to the 2018 World Cup to be held in Russia, a country notorious for rampant racism. In this new system, a group of match observers are tasked with monitoring incidents of racism and discrimination at World Cup qualifiers. All this looks good on paper. But, in reality, FIFA has been often accused of turning a blind eye to the racism incidents. Some of the recent incidents of racism, which FIFA has ignored include offensive chanting by Mexican fans, racist chanting at matches involving Russia and Croatia, and "blacked up" fans turning up at a match between Germany and Ghana.
Beer Sales in Brazil World Cup
Due to long history of alcohol related problems including violence, vandalism and sexual assault, the sale of alcohol is banned in soccer stadiums in Brazil. This ban has made the match watching experience safer and more enjoyable. However, FIFA decided to throw this apparent caution and positive effect of ban in the bin. And, forced Brazil football federation to allow sale of alcohol during the world cup games. It is alleged that FIFA was influenced by the major sponsor, Budweiser to force the host nation authorities. Though, there were few incidents reported that would have been caused by alcohol, but the apparent disregard for the laws set by the host nation is shocking. And, it clearly shows that FIFA readily places financial gain over the safety of the fans.
Russia to Host 2018 World Cup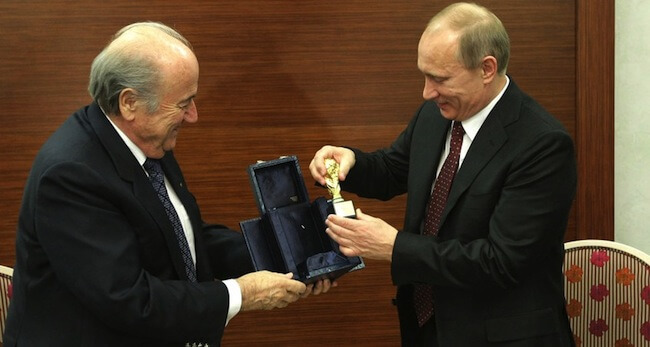 Over the past few years, Russia has been clearly on an economical decline. The employment is on rapid rise, some segments of the population fail to get proper three time meal and the political opponents and critics of President Vladimir Putin are being silenced in any way possible. On top of that, Russia is committing forces armed to occupy the Russian ethnic parts of neighboring Ukraine, though, United States and other Western countries have played their part in escalating the conflict. If these problems weren't enough to make Russia an unlikely host for the World Cup, then the fact that they don't have any 80,000 seats stadium should have made FIFA think twice. However, as things stand, 2018 World Cup would indeed be held in Russia. The investigation into allegations of corruption and bribery has revealed that the sensitive documents and the e-mail chains between Russian organizers and FIFA executives, have been missing.
Qatar to Host 2022 World Cup
The decision to make Qatar host of 2022 World Cup was even more baffling and controversial than giving Russia green light for the 2018 World Cup. The biggest problem with Qatar hosting World Cup is that the average summer temperature is near 110 degrees. And, you don't have to be a genius to workout, how difficult it will be for the players to just move around. The solution touted by FIFA for this climate problem is equally foolish. The organization has proposed that all football leagues and competitions to be brought standstill in winter itself to accommodate the winter World Cup.
Also, thousands of migrant workers are kept in poor conditions and are made to work in harsh conditions to build the state of art stadium for the tournament. The reports have revealed that around 1200 workers have died and it is further stated that around 4000 workers would have died by the start of the tournament.
Sepp Blatter has been considered by many, the last dictator in world sport. He has been the president of FIFA for seventeen years now. And, barring his first presidential election in 1998, it has been seen that his rivals usually withdraw their candidacy from the elections at the last moment. If such incident happens again and again, then the suspicion strongly falls on the transparency and democracy of the election. Even, his 1998 election victory against UEFA President Lennart Johansson was shrouded in mystery. It was reported that the FIFA executives were paid $50,000 each to vote for Blatter. And, over the years, the allegations of corruption and bribery has piled up against Blatter, and as of now, he has resigned from his position as president, it remains to be seen whether he will finally be docked for his transgressions.