Ellen Adarna is a famous Filipino actress who is renowned for sharing her workouts, diet and amazing snaps of her body on various social media channels. She has been very bold in her recent photo shoots and has opted to post some poses (including n*de poses) that make people green with envy. Here we try to explore her workout routine and diet secrets in order to get inspired. We must tell you that her exercise and eating secrets are as simple as the lovely lady is. Keep reading and know what makes the beauty look breathtaking at all times.
Gym Bag Contents
The diva revealed her gym bag contents to Inquirer recently. She shared that she usually doesn't have a gym bag but if she does, she fills it with an extra shirt.
Home Workouts
The stunner prefers to workout from home rather than going out and hitting a gym. When asked about the reasons behind the same, she highlighted that there is bad traffic in her locality. She has a treadmill and a yoga mat in her home. They inspire her to get a workout whenever she wants.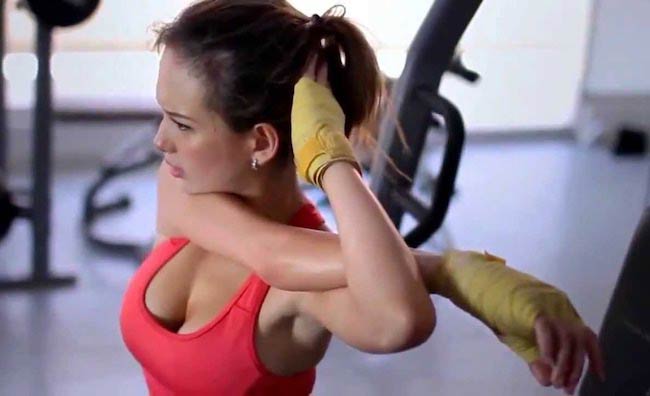 Favorite Sport
The model thinks that boxing and gymnastics are the best sports. She was blessed to be introduced to them earlier in life as her mother enrolled her in a lot of programs and gymnastics at a tender age.
No Coercion for Workouts
When asked about how she will motivate a lazy person to go out and exercise, the movie star said that she won't try it as coercion never works. She even admitted that her best friend doesn't workout and she never presses the matter.
Diet Secrets
The beauty does not have a strict diet plan at the moment. She is just avoiding junk food. When she needs a snack, she munches on only fresh vegetables and fruits.
Workout Benefit
The topmost benefit of working out according to Ellen is that it brings a positive impact on your mood. She loves the endorphin boost, she gets after completing every workout.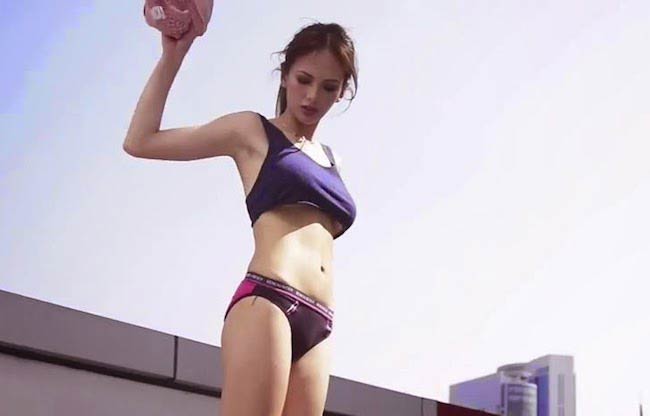 Workout Routine
Adarna works out for at least 4 times every week. If she is short on time, she wakes up early and just runs on her treadmill. It keeps her going throughout the day.
Workout Playlist
The workout playlist of Ellen includes listening to the David Guetta album that was launched more than two years ago.
Milo Preference
The Milo fan likes to have her Milo mixed with her coffee. She likes it iced and it's often the first drink she has in the morning. She eats her breakfast only after completing a morning workout session.
A Happy Life
Adarna has a happy life at the moment. For her, the definition of a happy life includes having friends who support her, a family and many loved ones. She made the statement after being told that she has been blooming lately.
Her Dream Man
Like every other woman in the world, Ellen also wants to have a man in her life. But she stressed more on having a man in her life who is responsible, loyal and understanding. These three factors matter more to her than the mere physical attraction of a man.
Being Single
The Moonlight over Baler (2017) actress is open to dating at the moment. She says that she is almost 30 and not closing her doors on having a man in her life. She hopes to fall in love soon.
After knowing the workout routine and diet secrets of Ellen Adarna, we can only say that the fitness path she has chosen is working well for her. We hope she will continue to be a fitness inspiration in the future as well because most of her fans wish to get fitter only after getting inspired from her regular social media posts.