Maria Kang is one of those internet fitness sensations who people can rarely forget. She started with the slogan "What's Your Excuse" in which she motivated women, especially moms to stay fit by posting her fitness pictures. But now, her approach has been changed a bit because she is promoting the slogan "What's Your Reason" to motivate women to stay fit.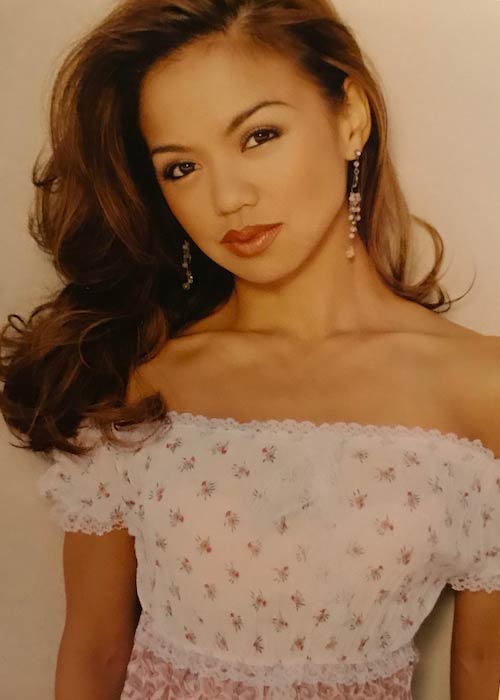 Many people are curious about what fitness means to her, what motivated her to become fit and how she remains fit now. If you are among them, you can see the answers to all these questions below. Plus, a bonus, you can find some amazing fitness advice she shared recently.
Meaning of Fitness
The fitness expert says that fitness is not about hitting the gym, running or cycling, it's also about boxing, Pilates, dancing, and yoga. Try to learn about new forms of fitness and do those exercises that make your body more flexible.
Her Experience
The stunner says that as she grew up with an overweight mother, she had a lot of passion when people came at her with excuses and criticism.
Dealing with Criticism
The icon was also shamed and bullied in the past due to her initial slogan. She battled the situation by opting for means like exercising, talking to friends, writing a journal, praying, etc.
In her opinion, women judge other women too much and her "What's Your Excuse" slogan was not to make anyone feel bad but to motivate people to work towards fitness. She now deals with criticism by avoiding it. She also reminds herself that if people think negatively about her and it impacts her life, it would be a wasteful thing. So, she never lets it matter now.
Be Forgiving
The author also admits that she is now 10 pounds heavier than she was about 5 years back and the main reason for it is she is more forgiving about her workout regimen. In the past, she exercised for 60 minutes for 4 to 5 days a week. Now, even if it's just 30 minutes on a weekday, she lets it go and never overthinks it.
Workout Regime
The current workout routine of the beauty includes training for less than an hour, and she does it when the kids are in school, or they are asleep. She also knows that if she doesn't watch what she eats or exercises regularly, she would be overweight as heavy genetics run in her family.
Her Reasons for the Change
In 2005, she got fame for her slogan "What's Your Excuse," and now, she has tweaked it to "What's Your Reason". The logic behind this change is that she realized that it was her reason that kept her fit. Focusing on why you should stay fit is more important as it drives you to do better.
Fitness is the Priority
The in-charge of the non-profit "Fitness Without Borders" still says that fitness is still her priority, but it's not the #1 priority anymore. It's probably on #4, but she still manages to stay very fit!
Fitness Tips
If you are inspired by Kang, then here are some tips she shared that would help you to stay strong and be a fit mom like her.
Get a Morning Workout Done
Try to wake up earlier in the mornings to squeeze in a morning workout. It will keep you energized and help you to tackle daily chores with more efficiency.
Try to surround yourself with healthy people and make it your new normal. Talk to people at your gym or create or join a fit moms group to keep yourself motivated to stay fit. Stay with people who inspire you to be fit daily!
Make your meals in advance, probably on the weekends to avoid starving yourself for hours when you are too busy to cook. If you don't do that, remaining hungry for hours might force you to binge eat or overeat and you might never attain your fitness goals.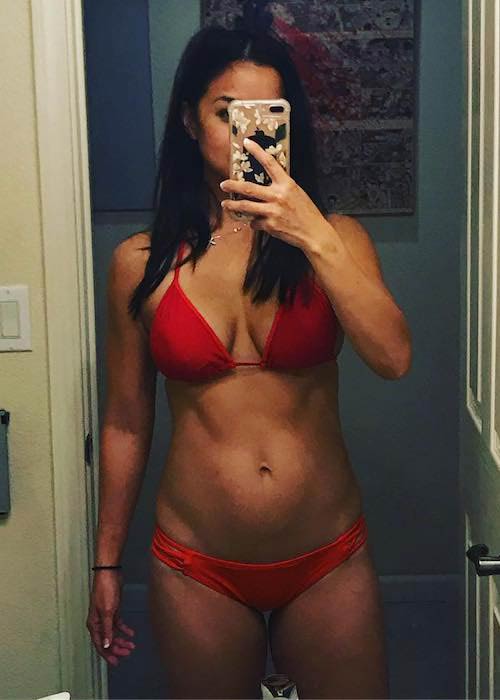 Put up a vision board that has a motivational goal, a deadline to achieve it, a plan of action. See it every day and cross off the things you have done to stay on track. Maria has used this technique since she was 20 and she makes new goals after every 12 weeks to stay focused. If she can do it, why can't you?
Featured Image by Maria Kang / Instagram