Do you often wonder what these stars do, to have a marvellous body? Do they spend a lot of money on their personal trainer? What kind of special diet do they follow to keep them in shape? Are they born amazing or they do something different to look amazing.
Well, let's not try to figure out that anymore and find out fitness secrets of some of the most popular young singing sensations.
Grown up in Canada, hockey player from his childhood days, Justin has the most athletic body. Often found flaunting his six abs in gyms uses social media like Twitter to show his shirtless photos to all his fans. Having said a serious NO to alcohol and drugs, Justin prefers to have a balanced diet.
Super conscious about his diet and very strict with his exercise believes that all the workout will go in trash, if that's not followed by a proper diet including oats, eggs, pasta etc.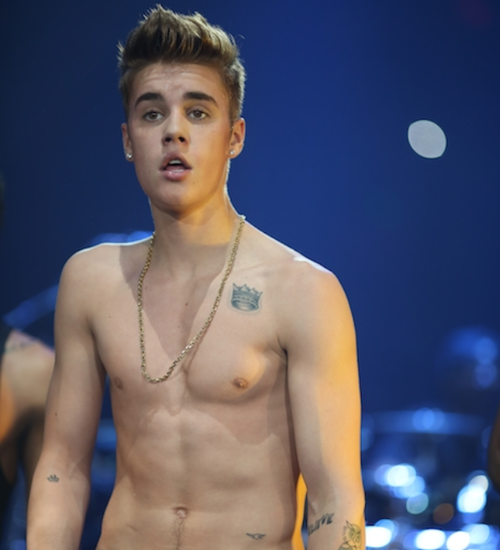 Eager to display her toned body, Miley shifted to gluten free diet and regular workouts. Before having this beautiful toned figure, she often used to show her concern about gaining weight through her tweets.
Doing various workouts like cycling and dancing, Miley strongly favours Pilates workout. Pilates works on abdominal muscles and tones your stomach. Never missing even a single day from her routine of six days workout, Miley seems to be fitness freak.
Miley, in perfect shape with a healthy body loves dancing, as it helps her in losing fats. She practices cycling to tone and yoga to relax her body. Workouts followed by smoothies helps her to have all the nutrients like proteins, carbohydrates, fatty acids, anti-oxidants and others.
Being very particular about her diet, she follows her diet plan strictly and in a disciplined way. She doesn't forget to include fruits and vegetables in her diet. No matter what meal she is having, whether it's breakfast, lunch or dinner, she starts her meal with fruits. Starting your meal with fruits brings down your craving to have more food and therefore keeps a check on your weight.
Want to know her secret of perfect and slim figure!!
Just follow her simple "80-20 rule", which includes 80 % healthy diet like unprocessed food and 20%, whatever junk or unhealthy food you crave to have.
Rihanna's Fitness Secret
Known for showing her hot and sexy body for Vogue shoot, Rihanna never keeps workout and exercise aside. Her flat abs and her fabulous body curves no doubt entitle her to be called as sex Goddess.
Harley Pasternak, her personal trainer reveals "5 factor diet" as her fitness secret. Five factor works in almost every area like, Rihanna takes five small particular meals in a day, works out five times in a week with five phases, each exercise takes five minutes. Each and every meal comprises of five specifications and even she can ditch her meal five times in five weeks.
Too much of five, isn't it?
The 5 ft 11 in star with most sexy legs loves to have sweaty exercises. To her exercise is not just a weapon to fight against fats, but actually exercise makes her feel good. She really is an inspiration to all those who adore eating food and still want to be in shape. She never forgets to spend one hour for cardio workouts on treadmills.
Yummy food nevertheless attracts her and Taylor doesn't appreciate living an insipid life. So, she does eat what she feels like eating, whenever she has an urge for that, but to compensate that she does extra workout.  She doesn't appreciate the idea of dieting; she believes dieting enhances the desire of body to have more food, which is not good. Normally she includes yogurt, eggs and sandwiches in her diet and avoids having sugary drinks.
Internet maniac, having more than 1.2 million followers on Twitter, indeed has a healthy attitude toward her diet. Elliptical workouts on the rhythm of Nicki Minaj and Bruno Mars music are what keeps her fit. She loves to do hiking and dancing is her way to do cardio-workouts. Meditation keeps her refreshing and stress free.
Almonds and cashews are the sources of her energy and, no other drink in the world can defeat her love for coconut water. She insists on having a healthy diet, lots of water and meditation.