She is a high-intensity interval training instructor working in Queensland who is about to be a mum. Nothing out of the ordinary, right? Well, there is, the mom to be has created a lot of buzz on the social media recently because she has not given up high-intensity workouts despite being pregnant. We are talking about none other than the popular fitness trainer and model Chontel Duncan. Her rock hard abs are an inspiration for all the expecting mothers to stay fit and in the best shape of their lives.
Let's have a look at how the stunner is maintaining her high level of fitness by getting an idea about her current workout routine and diet plan.
Not Harming the Baby
While talking to US Magazine, the diva admitted that she is not hurting her baby at all. She is very cautious about "her little D" and she is not exercising just to stay skinny. She also thinks that many women carry the baby like she is doing and wants people to stop wondering about it.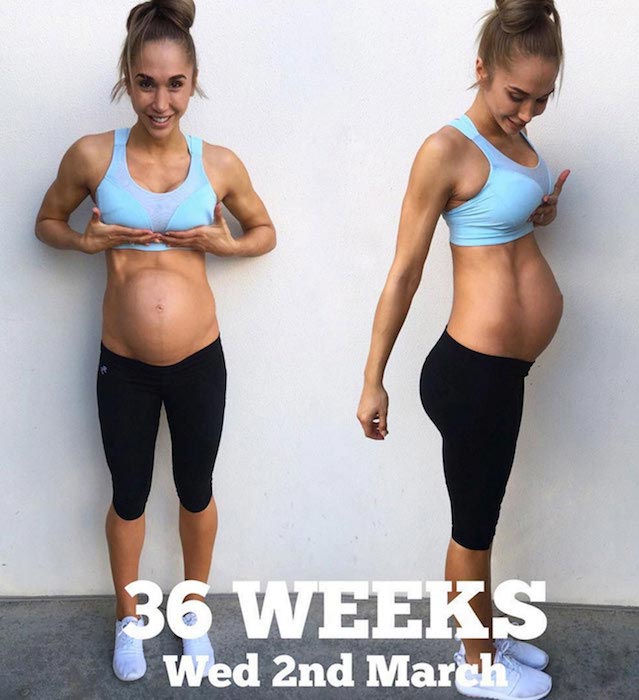 Workout Routine
The gorgeous lady who is due in just a few days is constantly seen training at the HIIT Australia gym in Brisbane. She still trains a few times every week and even opts for kickboxing classes which are highly unlikely among pregnant women.
The beauty likes to modify the workouts as per her pregnancy needs. She admits to changing all the exercises she did to suit her pregnant body. She even says that the modifications helped her to enjoy workouts in spite of being pregnant and never felt like she was making an extra effort.
Taking Precautions
Though some people assume that she is going a bit too far by exercising in the last leg of the pregnancy, it is not the case. She is doing everything as per the guidance of an obstetrician. She also avoids putting extra pressure on her bump, knees and back as these are her weak points. Her body also guides her like which exercises are safe and which are not. She has some motherly instincts that help her to taper particular movements as her body changes and her abilities restricts.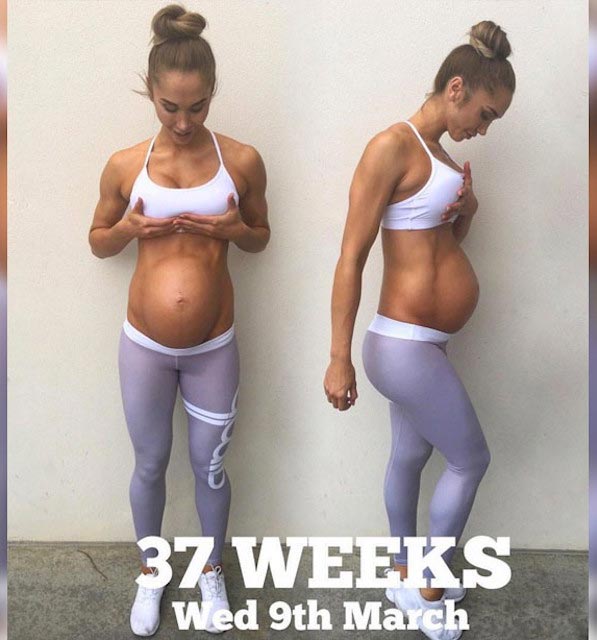 Diet Plan
The diet plan of Chontel is quite simple. She eats healthy foods and stays away from runny eggs and alcohol. The details of the diet plan are not revealed yet.
Respecting Her Body
News.com.au reported that the fitness guru doesn't give a darn about how her body is affected by pregnancy. When she was six months pregnant, she told everyone that she respects her body, keeps it disciplined, looks after it and she is not after the famous size zero. She explained some unusual body changes like having some wider body parts, some squishy bits and the baby bump. She said that she liked them all and feels more in tune with her body after getting pregnant.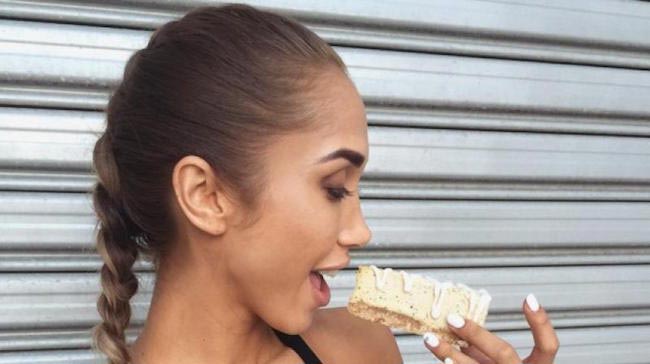 The Excitement
Duncan and her husband, Sam are all set to welcome the baby boy on March 30, 2016. She feels so great about the pregnancy that she keeps smiling everyday and none of the comments (negative ones especially) made against her fitness routine during pregnancy have hampered her mood.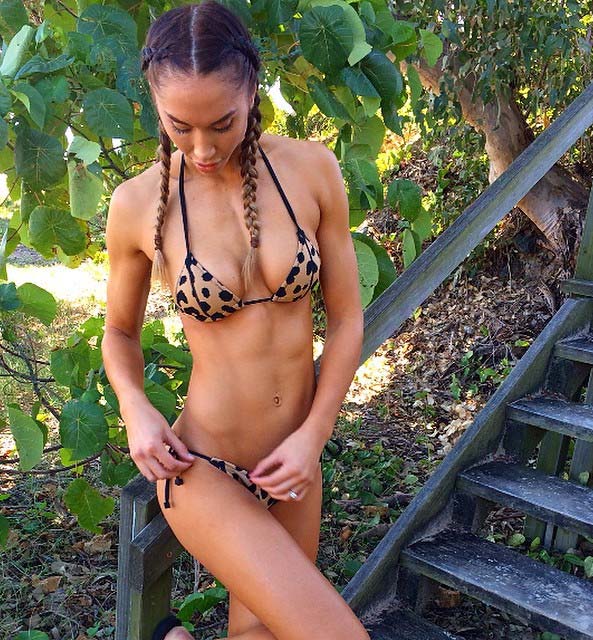 The Marathon
The Australian looker is all set to participate in the Marathon of delivery and labor. She is preparing hard for it as she believes the workouts and fitness routine she is following right now will help her to perform better in the "marathon." She is constantly aiming to be fitter, stronger, healthier and mentally prepared so that she can be confident in facing her first-time labor.
Though we think she is doing great by keeping up her exercise routine, the body type and exercise needs of every person are different. Be sure to check with your obstetrician and gym trainer before you follow Duncan's footsteps. If you wish only to get inspired from her, don't forget to follow her on Instagram.