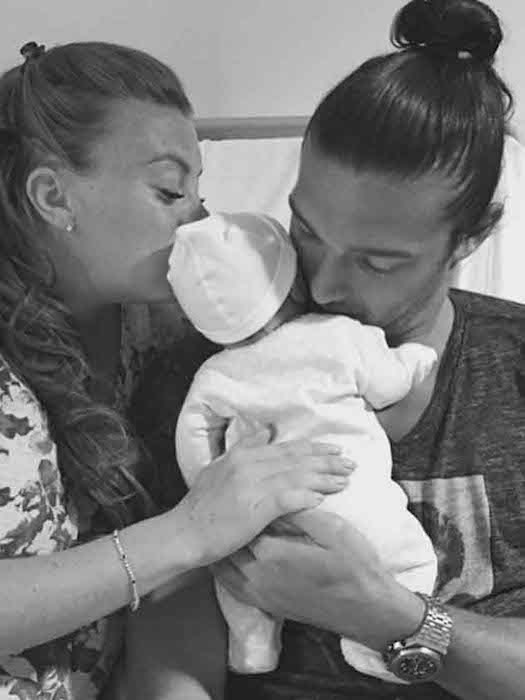 Don't you find it fascinating when celebrity moms turn their baby fat into smooth muscles and an enviable bikini body within a few months after giving birth? Well, we do find it fascinating and we want new moms from all over the world to learn the healthy habits these celeb moms are adopting so that all new moms can look great too few months after giving birth. The latest new mom to join the list of weight losing moms is TOWIE star Billi Mucklow who recently had a son Arlo with the love of her life, football star Andy Carroll. Let's have a look at her interesting weight loss journey and dig up her workout and diet secrets.
Weight Woes
The TV actress confessed that she put on 3 stone when she was pregnant. She gave birth in June and started working hard to get rid of the extra pounds as soon as she could.
Gradual Process
The former The Only Way Is Essex or TOWIE (2010-Present) actress also admitted that she wanted to lose the weight gradually. She is working out in the gym regularly and eating healthy to get rid of the extra pounds.
Weight Loss Secrets
The weight loss secret of the diva includes doing Bikram yoga regularly and taking assistance of a slimming agent known as Skinny Sprinkles to get rid of the stubborn pounds. She is a Bikram yoga teacher and wanted to get back to work where she taught and exercised frequently after giving birth to Arlo. It's been difficult for her because managing a newborn is no easy feat (don't we know it) and she wanted to take good care of Arlo before thinking hard about her weight loss woes (Way to go new Mom!!!).
The Target
Recently talking to Irish Mirror, the TV celebrity said that she really wanted to achieve her weight loss till New Year's eve so that she could begin the New Year on a happy note with her pre-baby weight and slimmer body.
Workout Strategy
The workout strategy of the pretty woman was to set weekly fitness goals. She did not think of the overall weight she wanted to lose, but took it one week at a time. This strategy really worked for her. (Innovative strategy, we must say)
Weight Loss Inspiration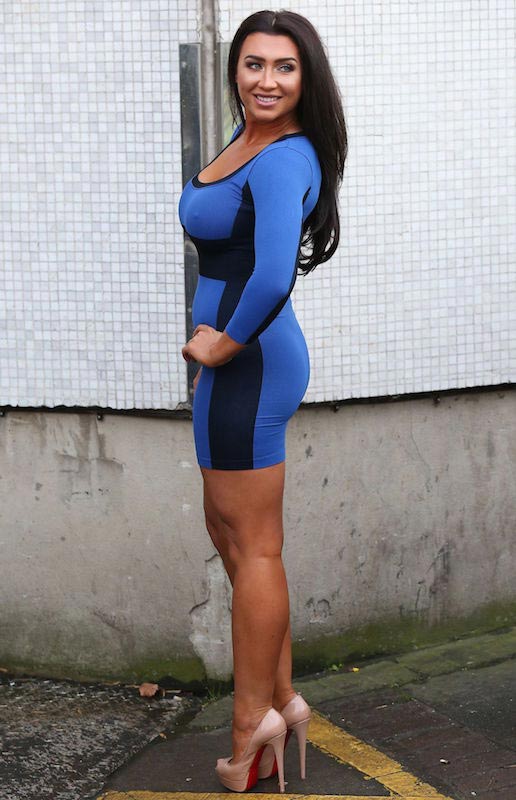 OK.co.uk recently reported that the weight loss inspiration of Mucklow was her former co-star Lauren Goodger. Lauren looked amazing with her weight loss and helped Billi to hit the gym again. (Check out the weight loss journey of Lauren Goodger that we recently reported by clicking here)
Achieving the Goal
The former participant of Looser Women Live (2012-Present) is really proud of herself for achieving her weight loss goal. She also feels more confident and happy with her body these days (Who wouldn't?). The fans should know that after her pregnancy, she was 12 st 7 lb and she has spent around three months to get back to her pre-baby weight of 9 st 7 lb.
The Belief
The TV personality now believes that her weight loss will stick in the long haul as her outlook has become healthier after her recent weight loss journey. (Wish you luck)
Workout Routine
The workout routine of the lovely lady involved working out with a trainer twice a week. She concentrated on fat burning exercises such as planks (for core) and squats (specifically for legs). She also targeted a different area of her body every week so that she can tone her complete body. She even became very strict with herself and pushed herself a lot during the workout sessions.
Diet Plan
The diet of the talented actress centered on sticking to a calorie controlled diet. She also took help of a weight loss supplement Skinny Sprinkles. It is a product that supposedly helps a person to eat less by making them feel full. (For more details please check their official website)
After going through the weight loss journey of Billi Mucklow, we must say that the lady surely looks great now. Her workout strategies have been good, but you must take caution before trying any new diet. It's not guaranteed that what works for celebs would work for you. So be careful and be healthy.