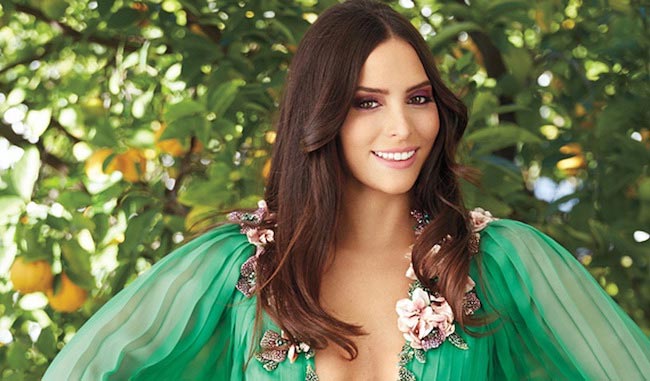 Genesis Rodriguez who is one of the most popular Latina beauties is making the waves again. She has appeared on the cover page of the April 2016 issue of the Latina magazine and apart from looking fabulous, she has also decided to talk her heart out about many things. She has shared her current workout routine, her struggles as a chubby child and her thoughts on self-love.
Let's have a look at her valuable thoughts and try to learn self-love from one of the most beautiful actresses of the world.
Workout Routine
The workout routine was shared by her through a video. She likes to do every workout that involves some ass-kicking. She likes lifting weights the best and terms it as one of the most fulfilling workout routines that she has ever done.
Workout Struggles
She also shared her workout journey. Genesis stated that when she started with the weight lifting, she had chicken sticks instead of arms, which implies that she was too thin. She had difficulty in lifting even 5 or 8 pounds.
The Improvement
But she learned with time and now, she can easily lift weights weighing 20 to 25 pounds and does so regularly. The result of her efforts is that she has built some muscles on her arms and got well-toned legs too.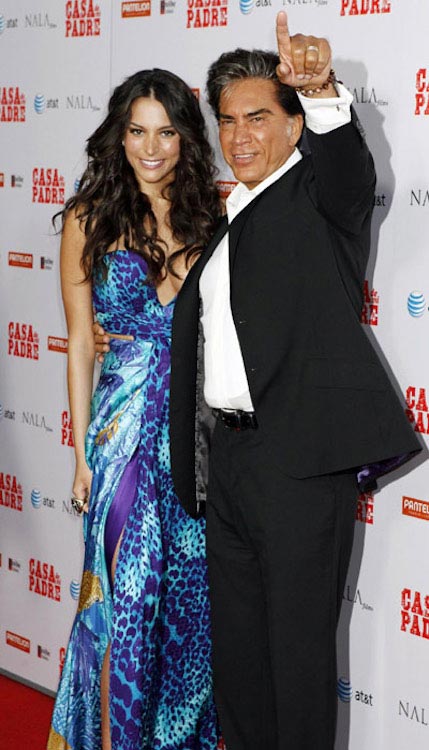 Workout Advice
The diva wants her fans to ensure that they achieve every goal in life. She wants you to never doubt yourself or else you won't be able to achieve what you desire the most. Genesis also wants you not to slack your workout routine and has learned not to do it herself.
Self-Love and Workout Sessions
The actress with almond-shaped eyes also links exercises with self-love. She thinks doing workouts and achieving a fit body is a sign that you love yourself. It's a delightful way to represent what's inside you and how much you care for your own well-being.
Favorite Food
The actress also told Latina that she likes to eat a sizzling plate of Kobe beef. She buys it from her favorite eateries in L.A. like Koreatown, and Dong Il Jang.
A Chubby Child
When the L'Oréal Paris brand ambassador was a kid, she was a bit overweight. It led to her feeling too self-conscious and she wasn't able to love herself the way she should have. Genesis narrates one incident when she was dating someone and he rather rudely pointed out that she ate a lot by saying 'Did you have enough to eat?' This really hurt her feelings quite badly.
She also had to keep up with the image of being the daughter of Latino superstar, El Puma. (We assume that people generally expected her to look great and not have any issues, which was obviously not an easy feat.)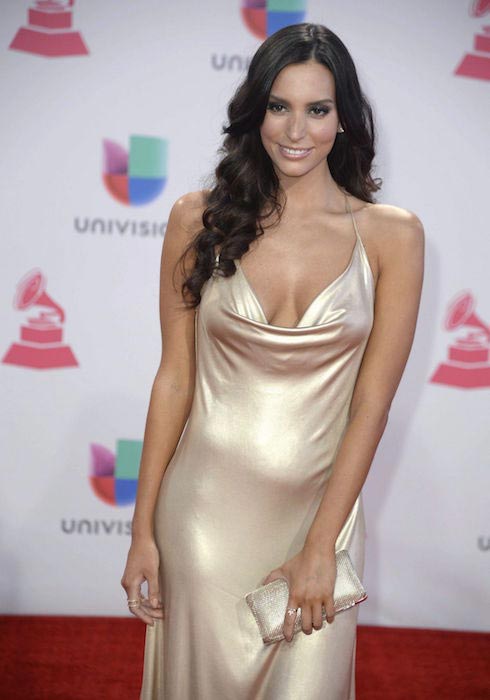 Beauty Tip
If you are dazzled by the looks of the Big Hero 6 (2014) actress, then you will be pleased to know that she has just shared a valuable beauty secret as well. She learned it from her mother. The secret is to exfoliate your skin on a regular basis. You can do it yourself quite easily and get that stunning look you always wanted. (Learn it at WikiHow)
Well, we just want to add that the tips shared by the stunner are very easy to implement for everyone. Her approach to self-love and fitness is quite unique and we really liked it a lot. If you are looking for more cool health, workout and beauty advice shared by the Cuban-Venezuelan-American actress, you might want to follow her on Instagram like over 181k other people are doing right now. You can also follow her on Twitter.