Dreams do come true if you work hard enough and be patient. This fact was proved when Gigi Hadid was selected as a Victoria's Secret model this year. The debutant didn't take her selection lightly and worked strenuously to show off some curves in the show that was shot on 10th of November 2015 and will be airing soon on December 8, 2015 on your TV screens. So what efforts did she put it? Was there a special diet or workout routine? Let's find out the truth of these possibilities in this article.
The Announcement
According to Daily Mail, Gigi Hadid made the announcement of joining the show on 29 October this year. She used her Instagram for the announcement and wrote
'Couldn't keep back my tears!!!! Anyone that grew up with me knows that getting this show has been a dream of mine forever! THANK YOU @victoriassecret & @ed_razek! One of the happiest moments of my life. #vsfashionshow2015 (sic)'
She also took help of Twitter to spread the announcement further. She wrote
"'I'm so overwhelmed with joy, it won't stop bringing me to tears. Thank you all for your love & support. On cloud nine. #VSFashionShow2015 (sic)'."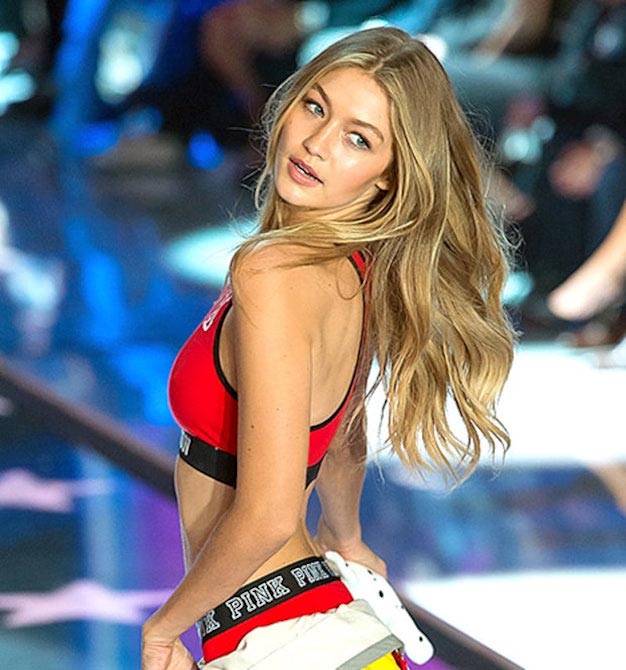 Apart from the happiness expressed by the hottie, the brand also expressed its happiness by Tweeting "We (love) surprises so here's a BIG one for @GiGiHadid at the #VSFashionShow castings!" Victoria's Secret tweeted. They also added a video of Hadid at the castings and captioned it as "See you on the runway, Gigi."
The Workouts
Soon after the announcement, the star started training hard in the gym and the boxing ring. The young diva shared a video of herself on Nov 7, 2015 wherein she can be seen training hard in the boxing ring at Gotham Gym in New York City.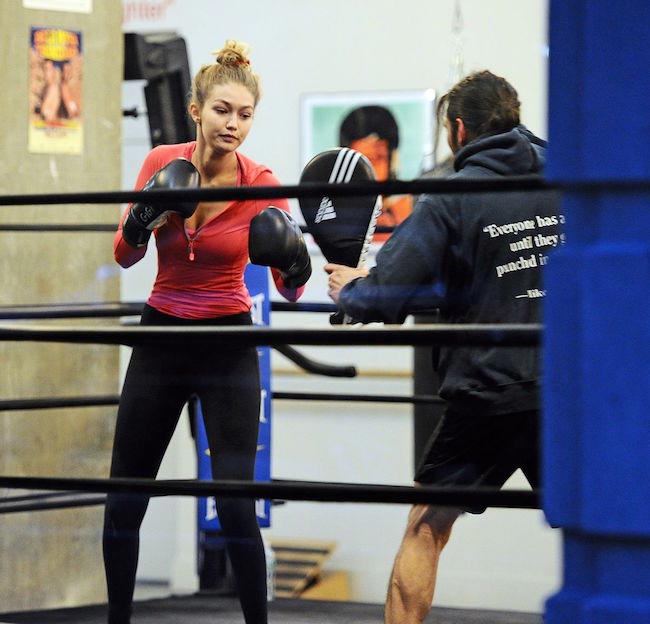 The BFF of Kendall Jenner captioned the video with this quote, "Good morning @gothamgym" and added a pair of lightning bolt emojis for good measure. We must add that apart from kicking some serious butt in the ring, the model looked way too sexy in Splits59's Langley slim fit tights.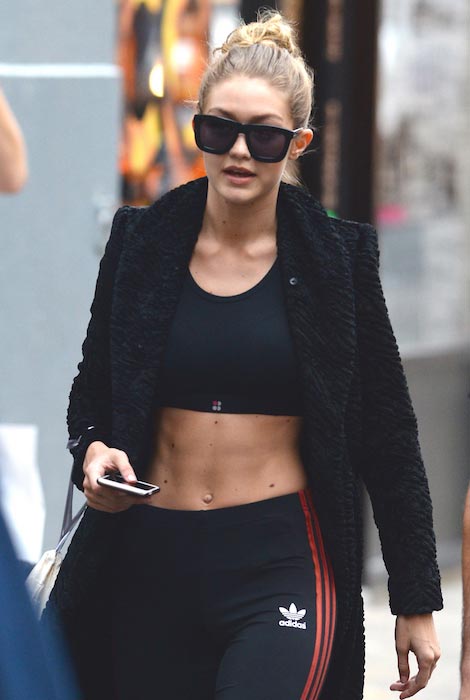 The Love for Boxing
Earlier this year, Vogue had reported that boxing has been great for the stunner. Hadid called it a new sport and said that it's something she can get better at. (We think she is very much successful in getting better as the moves she has shown recently are awesome.)
The blonde also thinks that boxing makes her forget the world around her as she gets too involved in it. Sometimes, she gets so mentally involved into boxing that she doesn't realize that she has been sparring for an hour. (We think that's cool as we all must always enjoy the workouts we do).
Getting Ready
Hollywood Life exclusively reported that the beauty could not sleep a few days before the show. She was very nervous and extremely excited about her appearance. The source also added that the former cover girl of Galore Magazine also worked out like crazy, a few days before the show. She worked out three times a day in some cases because she was concerned that she was too curvy. She also restricted her diet to avoid the possibility of extra weight on any part of her body.
Well, after seeing her performance at the show (from the stills we found on the internet), we just want to add that she shouldn't have bothered much as she looks stunning.
If you are after more information about how Gigi looks so spectacular at all the times, then do not forget to check out Gigi Hadid Workout and Diet Secrets 2015 Edition.