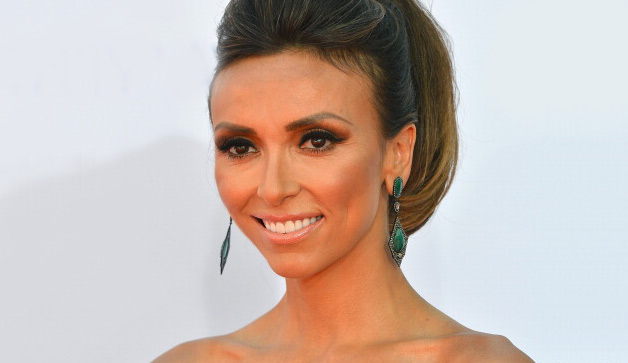 Co-host of Fashion Police, Giuliana Rancic is an Italian-American TV personality and journalist. The illustrious celeb has hosted numerous prestigious award functions and shows such as Academy Awards, Golden Globes, Miss Universe Beauty Pageants, etc. Despite being through breast cancer, infertility, and myriad other depressing troubles, the relentless star didn't lose her zeal and love for life.
Married to Bill Rancic since September 2007, the couple makes one of the most adorable married couples of Hollywood. The couple had their first child, son Edward Duke Rancic, through surrogate mother in August of 2012.
Giuliana Rancic Diet Plan
The poised star abides by healthy diet regime and nourishes her body with nutrient packed foods. She naturally is not hooked to junk and unwholesome foods and inculcates copious wholesome foods in her diet. The bombshell makes sure that her diet renders her sufficient energy to perform intense workouts.
The fab star self-proclaims of having sweet tooth. And to steer clear from sweet foods, she swaps her adored sweet foods with fruits. Besides that, she keeps nutritious snacks such as nuts, granola bars, avocados etc. handy with her and consumes them whenever she feels hungry. Cooking oil being rich in trans fats is avoided by the star, she rather sprinkles palm cooking spray over her foods to enrich their flavor. Let's have a look at typical diet regimes of Giuliana Rancic diet.
Breakfast – After beginning her day with a glass of lemon juice with cayenne pepper, she likes having egg white omelet with mixed veggies such as spinach, tomato, onion etc. in her first meal of the day.
Lunch – Her lunch is usually comprised of grilled chicken breast, steamed broccoli, frozen vegetables etc.
Snacks – Giuliana likes having grapefruit, sugarless corn syrup, oatmeal, apple etc. in her snacks.
Dinner – Her dinner mainly consists of sushi, brown rice, grilled salmon, halibut, tuna, white fish, etc.
Giuliana Rancic Workout Routine
She uses workouts as a medium to keep her from stress and negative emotions. After participating in half marathon, both Giuliana and her hubby have fallen in love with running. Since running is a vigorous cardio workout, she found it hard to abide by it in the beginning, but after bunch of days, the workout started amusing her with its gratifying results. She also realized spectacular changes taking place in her heart health with running.
Being serious towards her exercises, Giuliana hits gym six days in a week and executes workouts for forty-five to sixty minutes. She counts on interval training while maintaining adequate mix of cardio and weightlifting. Out of average fifty minute workouts, thirty minutes of her exercise session goes to running and remaining twenty to weights.
It's not that the fab star is 24*7 full of beans and she doesn't feel down. Like all of us, she also feels tempted to get worried and not doing anything, but she inspires herself by executing her workouts while being accompanied by her hubby. When you do your workouts in the company of a friend, you are likely to feel more relaxed and focused towards your fitness objectives.
Besides being a workout addict, the stunner is also inclined towards reading fitness magazines and articles. She keeps herself updated with the latest diet and exercises and incorporates the ones which sound most appealing to her.
Healthy Recommendation For Giuliana Rancic Fans
Workouts indeed are a stepping stone to hot and svelte figure, but since excess of everything is bad, so is the case with workouts. Running being very rewarding cardio workout is used by several people to torch pounds. However, over running at the same time might adversely affect your metabolism and immune system. And one thing you should always watch while running is your shoes. Since running cause friction in your knees, your shoes should be well-cushioned to protect your knees from being hurt.
That being said, it's appreciable to cultivate warrior like mentality, but seldom overlook your body signals. When your body is tired and wants to rest, allow it to take rest, else you might have to see undesirable consequences of your stubbornness. One of the best ways to avoiding all the chaos is choose high intensity workouts over low intensity workouts. Not only will they save tremendous time of yours, but they will also bestow you better and safer results.