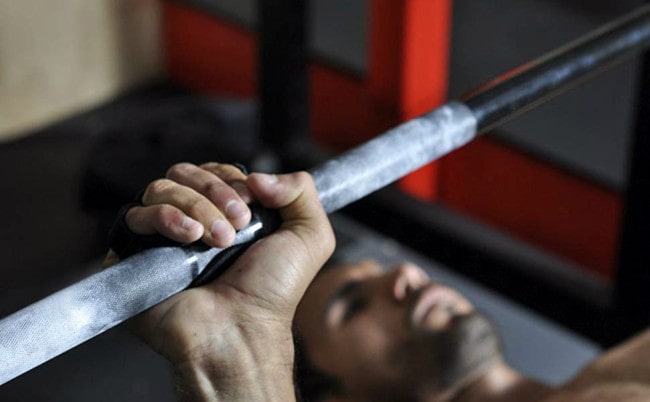 When we go to the gym, we often overlook the necessity of having the right gear or accessory. Exercise gloves are one of those neglected items that are very helpful in enhancing your performance. Gloves should be used for weightlifting, doing exercises using pull-up bars, kettlebell, and other equipment in the gym. Some people debate that if gloves are used in weightlifting, then the engagement of your forearm muscles will decrease and you will rely on your wrist support. But, the truth is that gloves will give you protection, stability, and support to perform better. 
Before you decide to buy exercise gloves, you should read reviews so that you can buy the right one. Among the various exercise gloves found in the market today, the GymPaws Gym Gloves have received good feedback from the users. Here, we are going to review this pair of gloves in detail. 
Design
These gloves have a minimalist design which many people appreciate. They are available in 15 different colors and styles. You will hardly find any exercise gloves in the market with so many color and style choices. They have 4 finger loops that keep them in place, improves hand dexterity, and allows your hands to breathe. They cover only your palms and finger pads. The finger loops are elastic, so people with larger hands can stretch to fit the gloves properly.
The high-quality material with which it is made prevents building up of sweat. These gloves are designed for both amateurs and professional athletes. Those who are in the military service, coaches, trainers, and bodybuilders can use these gloves. They have a unisex design that makes it ideal for both men and women. 
These gloves have been designed by a team of Certified Personal Trainers, Fitness Professionals, and Exercise Physiologists. They are ergonomically designed and so fits in the palms properly. They give you protection from friction that is caused due to weight lifting or other exercises. You won't need any straps or adjusters to wear these gloves; you can easily put it on and take it off. These gloves provide a great combination of comfortable and open-backed ventilated workouts. 
Build Quality
These gloves are made of genuine Cowhide leather that allows natural hand rotations. These are durable and will be able to withstand even the toughest workouts. Napa vegetable oil tanning process is used to treat the leathers which makes them soft and supple. You can easily wash them in washing machines. There is slight padding on the palms that will ease hand fatigue. Your hands won't feel bulky and you will be able to move your hands naturally. Four finger loops keep the grips in place. The military-grade hydrophobic Neoprene prevents sweat from building up, thus enhancing your grip and making you more confident to lift heavier weights. Double and triple stitching is applied to reinforce the key pressure points. 
Size
They are designed to fit right into your palms. As they are made of genuine leather, the more you use them, the more comfortable you will feel wearing them, just like a pair of new shoes. So, you will eventually get a custom fit. 
Comfort
They allow excellent ventilation and breathability, so you will feel very comfortable wearing them. When you wear these gloves, they lock the 4 fingers inside to give you a snug fit. They allow natural and smooth hand movements. 
Effectiveness
These gloves have a slip-on design that provides additional grip when lifting weights. They have a 100% leather palm pad that will help you grip securely during a pull-up, squat, deadlift, or other exercises. The minimalist design is attractive and comfortable. You will be able to put on and take out the gloves easily due to the four holes in the finger regions. They are versatile and so you will be able to perform different types of exercises with it.
The gym grip is simple and its leather pad feels comfortable. You will be able to grip bars easily. There is no cushioning for your palms and due to this, you won't get any wrist support. However, this is beneficial for you. As there is no wrist support, your joints and muscles will eventually adapt to the heavier weight which will lead to stronger secondary muscles. These gloves are perfect for CrossFit, HIIT, and different types of resistance training. 
Pros
They have a compact design and so won't interfere with your exercise.

There are 15 different colors and designs to choose from. 

They are made of genuine leather which makes them durable. 

The palms are slightly padded that provides a firm grip.

They are designed in such a way that they won't inhabit and restrict movement.

They are moisture-resistant and so won't absorb sweat. 

The four-finger loops keep the gloves in place and improve dexterity.

The neoprene backing keeps away sweat. 

They prevent blisters and calluses. 

They use Triple Stitch Technology that allows the gloves to withstand high-intensity exercises. 

They are ideal for CrossFit, Pull-ups, Kettlebells, and other exercises.
Cons
People who have smaller hands, find the grips to be bulky. 

They have a chemical-like smell that some people find to be distracting.
Final Verdict
The GymPaws Gym Gloves are highly rated on Amazon. These gloves are precision-crafted with high-quality leather which makes them extremely durable. They are super comfortable and you will be able to perform different movements with it. They are moisture-resistant, so sweat won't build up. The four-finger loops keep them in place. 
These gloves will prevent blisters or calluses. You will be able to improve your grip during weightlifting and other exercises. So, by buying these gloves, you will have better performance and you will be able to protect your hands from any kind of damage. They have a reasonable price too. So, undoubtedly these gloves are one of the best exercise gloves available in the market today.