Harry Styles, one of the member of English-Irish pop boy band, One Direction is set to buff up his body. Not even just Styles, his other band mates are also trying to change their appearance by giving shape to their bodies in the gyms.
And, Harry is serious for his workouts. His new fitness regime needs him to take ice cold baths just after workout just to recover fast.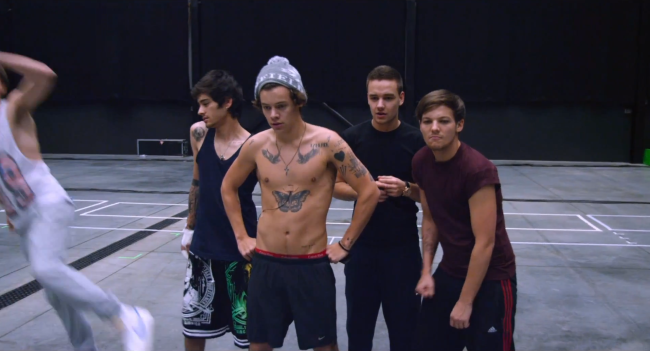 Harry is dreaming to have a body like Brad Pitt in Fight Club. For that, he is seriously doing all the stuff, which is told by his trainer. He works out with his personal trainer 2 times daily – for example a morning session and an evening session. Their management wants all the five boys to take care of their bodies so as to look more appealing on the stage. The young boys travels a lot and so the chances of indulging in bad food habits, or junk food during travelling is more. They play videos games and sometimes eat junk food. So, all this will result in fatty lethargic bodies. Hence, this step has been taken to maintain or even increase the popularity of the band One Direction.
Two mixed martial arts trainers have been hired for all this, viz. Mark Jarvis and Jimmy Wallhead. Styles even wakes up at 2 am for the grueling workout sessions. So, 2 sessions daily with the trainer. Ans yes, you are right. As a result, he needs to take ice bath twice a day to make his strained muscles recover fast.
Harry is giving the management priorities' the utmost place in his life. And, why not? It will also make him look more hot. May be soon like Justin Bieber, he will try to make his 6 pack abs.
An insider told –
"Harry has really bulked up his arms, and Liam has a sturdy set of abs. Niall, Louis and Zayn have been working out with separate trainers and they're getting into it, too."
The trainers have also made these boys to eat healthy food. Soon, we will be seeing a different Harry Styles and the all new more beautiful One Direction.