Holly Willoughby has always been known for having a voluptuous figure and not speaking about her workout routine or diet secrets. But things have changed now as she recently transformed her body shape and shocked her fans with a new look by donning a floor-length gown at the Glamour Awards. Her trainer for a few years has also spilled some of the fitness secrets of the stunner.
Have a look at her workout routine over here and see whether the exercises she is trying these days would fit into your own workout routine or not.
Working Out Together
The fitness guru Lynne Robinson has been working with the mother of three for a few years now. They started working out together post the birth of her youngest son, Chester in 2014.
Workout Routine
This Morning (1988-Present) presenter has a very straightforward workout routine. All her workouts focus on gaining more strength. When Robinson started training Holly, they focused mostly on training once a week wherein the personal trainer would visit the TV personality's home. The celebrity opted for postnatal mat work classes that usually concentrated on toning and strengthening her core.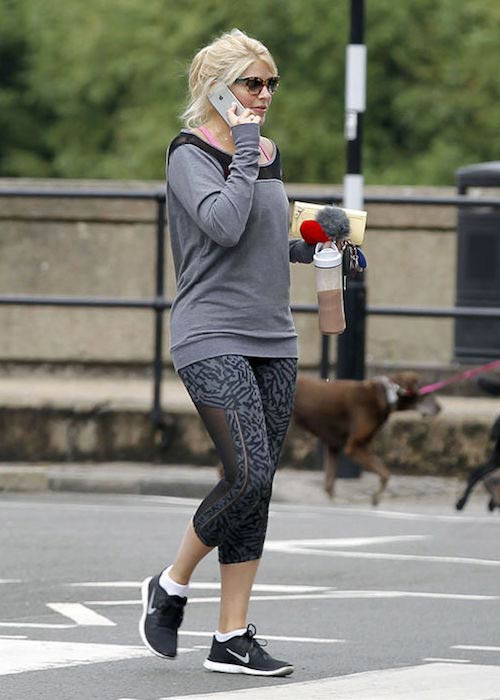 The exercises she did helped her to get her pre-baby body back as these exercises strengthen the pelvic floor of a woman which can usually loosen post pregnancy. These exercises also helped her to flatten the stomach and trim the waist.
In these exercises, the duo used towels, focused on alignment and tried to connect the deep abdominal muscles.
Some of the exercises suggested by Lynne are curl ups that can be done by anyone with the help of a large towel or pillow. This movement focuses on alignment, lengthens the spine and connects deep abdominal muscles.
The celebrity trainer also stresses a lot on doing exercises like complete arm raise movements while holding a towel high in the air.
If you wish to start some of the exercises she does, these videos might act as a guide:
Not Sharing Workout and Diet Secrets
The model has rarely talked about how she remains fit and sometime back, she had spoken about the reason for not sharing her workout and diet. She said that she doesn't talk about getting fit or look a certain way because she doesn't want her young fans to be obsessed with any part of her fitness regime. Phillip Schofield's pal believes that sharing workout routine and diet might compel her fans to opt for eating disorders.
Being Healthy is Enough
The London-based TV star tries not to focus too much on how she looks. She thinks that being happy is good enough for her. She tries to stay active as much as possible as it helps her to stay fit. But she doesn't think that the way she looks should matter much because that's not very important.
Beauty Secrets
The brunette looks nearly perfect all the time so we wondered how she does it. Apart from being healthy (which can make any person's skin glow), she takes help from cosmetics like Future Resist Foundation to get a dewy look. She also uses a heavier foundation by Charlotte Tilbury when she wishes to nail a red carpet look. But mostly, she prefers a simple BB cream over other cosmetics because she doesn't like putting stuff on her face all the time. A BB cream is okay because she can pretend it's just a moisturizer. She uses that scarcely too by just putting a small amount on the outside of her hand, pressing four dots onto her face and then blending it in.
Holly Willoughby 2018 Fitness Secrets
In the last few months, people have been curious about how the bubbly and charming TV presenter Holly Willoughby has been losing weight. Though she is sharing the progress of her weight loss via countless snaps, she has not spilled the beans on how she is doing it. Recently, her secrets were shared by a source close to her and they are simpler than you can think.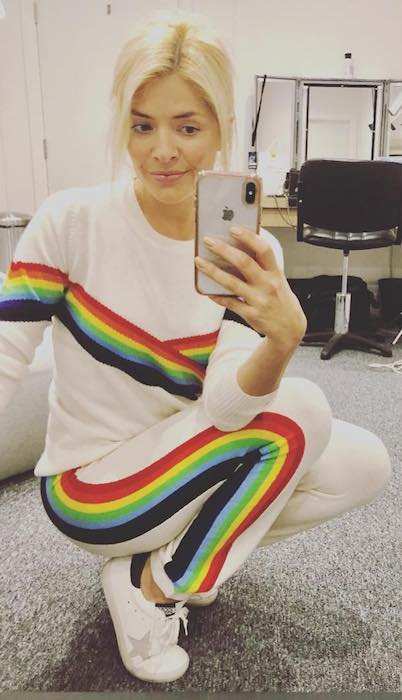 Holly Willoughby Weight Loss Workout
The This Morning (1988-Present) presenter likes kickboxing and thinks it to be an easy way of staying slim, shared an insider. She is so fond of this exercise that she has added a kickboxing bag in her spare room as it allows her to get a workout at home. Apart from kickboxing, she also does basic exercises like squats, lunges and ab work.
Holly Willoughby Weight Loss
The TV star sticks to a vegetable-based diet and occasionally has chicken or fish. She also keeps an eye on the amount of carbs she has. She also keeps track of how much bad or unhealthy foods she is eating so as not to overindulge.
The Results
When you go for kickboxing, you can easily burn 500-600 calories in an hour. The number of calories you will burn will depend on your existing fitness levels too. Each session of kickboxing will provide overall body conditioning and act as a fat burner.
The Hint
In another interview, Leigh Francis (who dons the role of Keith Lemon), Holly's Celebrity Juice (2008-Present) co-presenter gave a hint that she might be doing kickboxing by saying that he had heard a rumor that she was doing some sort of boxing. He even asked her if she was going to launch a fitness DVD because people are dying to get a body like her.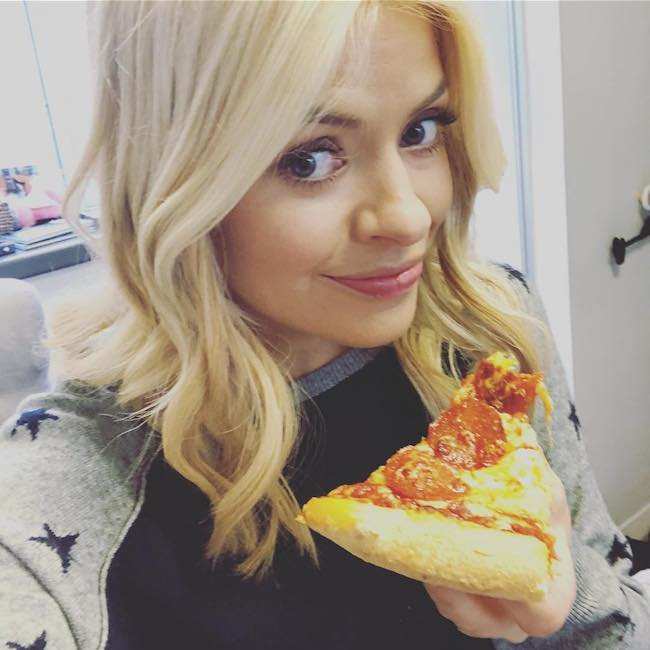 Notable Results
Francis also said that he realized she had lost weight when she came back from a holiday as he could see it on her face. It was then that other people also noticed the difference.
Dealing with Judgements
In a recent interview on The Jonathan Ross Show (2011-Present), Willoughby admitted that when she started out, she had to deal with a lot of judgments. People often judged her for her looks, especially her blonde hair. Even when she started on television, people passed a lot of negative comments about her. It was then she realized that she needs to stop worrying about what people think and be more acceptable towards who she is.
Things became easier for her after that because she focused on being herself. She also accepted that she is only a human and can make mistakes like everyone else without feeling too guilty about it.
Relaxation Methodology
When the stunner has some free time, she enjoys a milk bath (Just like Cleopatra, the Egyptian queen). It gives her radiant and soft skin. She makes the use of milk powder rather than using pure milk. This treatment was recommended by beauty entrepreneur Liz Earle.
Apart from milk powder, she also makes use of dried rose petals covered in lavender oil that makes the smell very appealing. She adds a scoop of milk powder with some rose petals covered in lavender oil.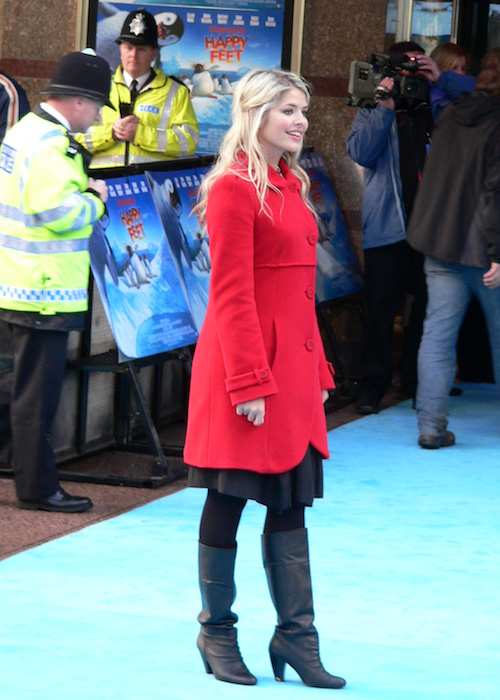 To keep her skin healthy, the beauty sticks to only basic makeup staples like eyeliner, mascara and a BB cream. The last one is chosen because it's very moisturizing. Another trick that works wonders is that she keeps the makeup minimal when she is at home to allow her skin to breathe.
What do you think of her weight loss secrets? Are you signing up for a kickboxing class or trying a free session anytime soon? Let us know by commenting below!