Whenever we look at the ripped and chiseled body of Ryan Reynolds, we wonder what fitness secrets help him look so great all the time. Here, his personal trainer, Don Saladino has shared some amazing workout and diet changes that will transform your fitness journey. He also stressed on the need to have more sleep to lose weight and keep the stress levels low. Read on to know all the fitness secrets and maybe, one day, your body will be as fit as the Canadian actor.
Starting Off With the Basics
We all know the value of good sleep, right? But how many of us actually get a peaceful sleep every night? Saladino says that sleep is one of the vital factors that help you to lose weight so you can't avoid it. You need to sleep at least 7 hours every night to ensure that you are repairing your hormones. It helps in functioning optimally during the workouts.
When you are at rest, then also, you burn calories. So, when you get proper sleep, your energy levels will improve and you will stay more active during the day. You need to make it a habit of getting in bed by 9 PM daily.
One of his clients actually lost 10 pounds just by adding 90 minutes of sleep to his daily schedule. Whenever the celeb trainer meets a new client, the focus is on sleep. Then come the stress levels and nutrition. Exercise is left for last as that's the easiest thing you can do to stay fit.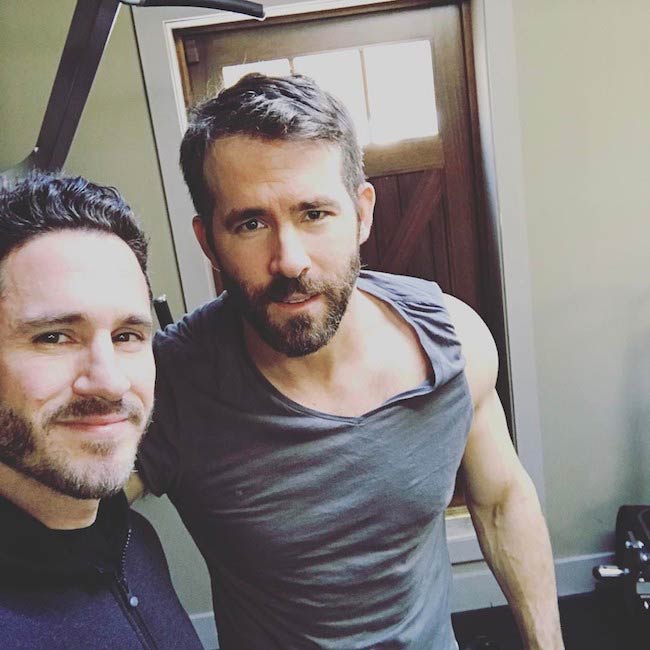 Diet Changes
You should go for a minimalistic approach when it comes to dieting. In his opinion, you should focus on portion sizes, what foods you eat and what's suitable as per your lifestyle. He highly recommends avoiding white sugar, white flour, and white bread. Some people find it hard to get away from dairy or wheat products and if you are one of them, you should just keep them to a minimal level as you won't be able to stay away from them for a long time anyway. People don't stick to the diet that's too intrusive in their lifestyle, so you should make only those changes that you can stick to.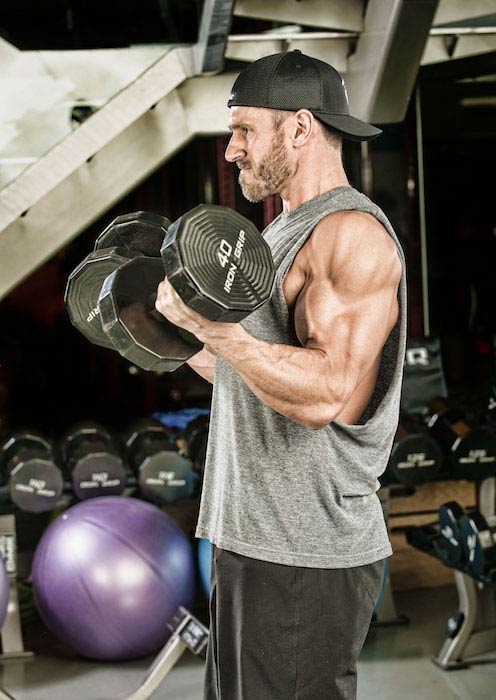 Workout Changes
Talking about exercise, the fitness guru said that people have a perception that fat loss is same as cardio and building muscle is equal to weight training. But these two are not so different. Toning and fat burning are similar. People often need less cardio than they think and weight training is more vital.
Citing the example of Ryan, Don said that he weight-trains and resist-trains a lot. He barely hops onto the treadmill. Two moves that help the celebrity and his wife are loaded carries and sledding. In the first exercise, you need to hold a kettlebell in one hand and then walk for a specific amount of time or distance. In the second move, you need to push or pull a sled of weights over a certain distance. Weight training is the best workout methodology as it burns calories even when you are at rest.
How to Get a Celebrity Body
The trainer of scores of A-listers says that not all celebs have personal chefs and personal trainers. And they still manage to look good. How? Because they eliminate stress, get ample sleep, eat right and do a few simple moves consistently. If you follow all this, you might get a celebrity body too.
How to Get a World Class Physique
Many people wrongly assume that fitness is all about the time you spend while doing a workout. This is not the case. The time when you needed to spend hours at a gym doing a workout to get in shape is long gone. You can get in shape by spending just 20-30 minutes in doing a workout and the results would be the same – a world class physique.