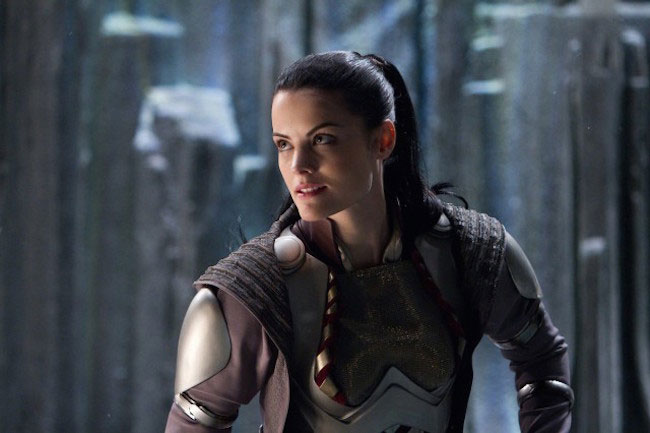 Jaimie Alexander is one of the few actresses who have got everything right. She gained fame by playing the role of Jessi on the TV series Kyle XY (2006-2009) and then hit it big with films like Thor (2011) and its sequel Thor: The Dark World (2013). She is currently winning hearts with another TV series Blindspot (2015- Present).
Apart from having meaty roles, Jaimie is quite content with her personal life due to her strengthening relationship with Supergirl villain, Peter Facinelli. She is also blessed with great looks and a sexy body that makes people envious. So how does she take care of her body? Is there a special diet? Let's find out.
Managing Work Life
The versatile actress has shared that maintaining work life that's very demanding is becoming a challenge for her. She has very long days that are full of work. So, she plans her diet in such a way that she feels full and keeps her metabolism functioning.
Getting Help
The pretty lady currently lives with her friend and stunt double, Ky Furneaux who sometimes cooks for Alexander and helps her stay on track in order to maintain her stamina.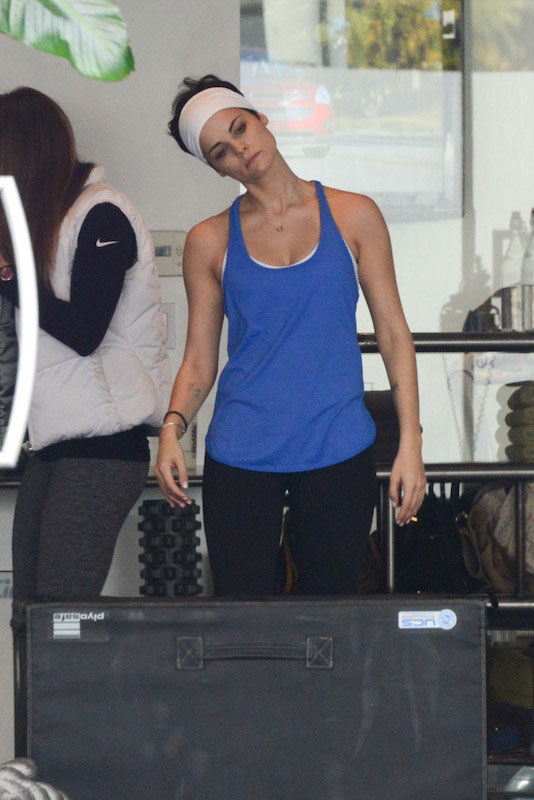 Indulging a Little
The stunner likes to indulge in a treat every now and then. She has a fondness for fresh chocolate chip cookies. She believes that healthy eating should be part of a person's lifestyle which he or she accepts rather than considering it as a chore, he or she dreads. And we totally agree.
Workout Routine
The workout routine of the diva includes doing weight training and working on her flexibility. She worked out really hard for her current role in Blindspot because her role demanded her to do hand-to-hand combat which she says includes very realistic moves (for her body weight and size) against the opponent. She considers getting physically trained for this role a little tougher even when compared to her role in the Thor films.
Performing Stunts
The star also likes to do her own stunts whenever she can. Sometimes, she just mixes it up by double teaming with Ky Furneaux especially when they both are really beaten up by the demanding stunts.
Diet Plan
The detailed diet plan of the talented actress is listed as follows. We must say it's not perfect but it seems to be working for Jaimie, so all is well.
Mornings
The mornings of the attractive actress begin with a single cup of coffee made with almond milk. She follows it by a protein smoothie enriched with 2 cups of Califia Farms almond milk and 1 scoop of Sunwarrior vanilla vegan protein.
Afternoons
She likes eating a rich afternoon meal with 2 scrambled eggs that are made with mushrooms, cheese, pesto and spinach. She also has a corn tortilla with a little Vegenaise.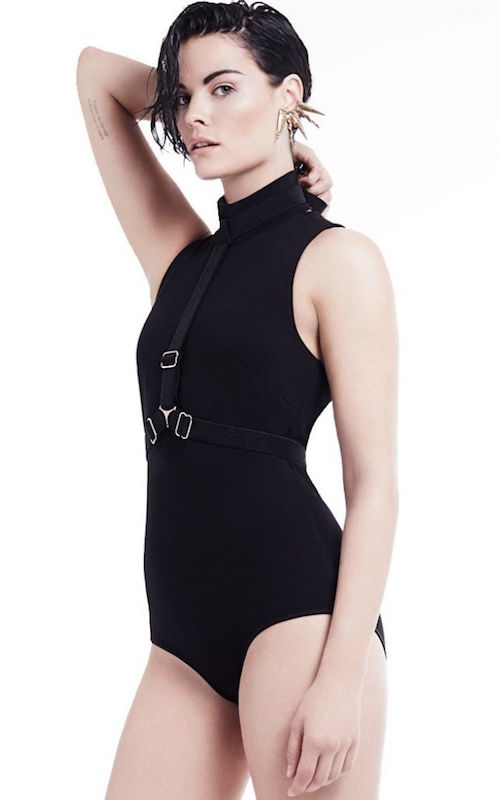 Evenings
The dinner of the gifted actress includes a bit of salmon and some steamed vegetables like a cup of steamed broccoli, half cup of steamed green beans and a half cup of steamed carrots. She adds a teaspoon of Earth Balance spread on the vegetables and tops it off with a little pink salt to make them interesting to eat.
Throughout the Day
The celebrity drinks at least 3 liters of water throughout the day. She also munches on various snacks such as some fruit, 2 cups of arugula salad made with olive oil, pink salt and Parmesan cheese, a chocolate chip cookie, a few raw almonds, 1 cup of vegetables dipped in hummus dip and Organic Avenue juice made up by suing celery, cucumber and kale.
Snacking for Health
Explaining her dependence on the snacks she has in a single day, Jaimie revealed that she has very busy schedule and doesn't get many breaks. So, she prefers having snacks that she can grab on the run and eat between scenes to keep up her energy levels.
After going through the workout routine and diet plan of Jaimie Alexander, we just want to say that the lady knows what works for her body and her demanding career and she is doing a splendid job of keeping fit. We wish she remains healthy and inspires all her fans to do the same in the future as well.