If you workout hard and make some simple diet changes, you can see amazing results. This funda worked well for the popular TV presenter, Jamie Theakston. He took on a journey of body transformation recently and the results have been amazing. His new body shape is getting a lot of attention in the social media and people are admiring the results of his tough workout regime and diet changes. So, what exactly helped him to lose weight and what he wishes to advise his fans who are seeking body transformation? Find out here.
Workout Routine
Huffington Post recently reported that the English TV presenter has been trying out a unique six-month workout routine for the popular Men's Fitness magazine and he was seen sharing the results of his hard work via a photoshoot. His workout routine involves working out with a trainer for at least an hour for three times a week. The exercises he does are also not simple. He pushes his body by doing exercises like squats, kettlebell swings, pull-ups and weight lifting among others.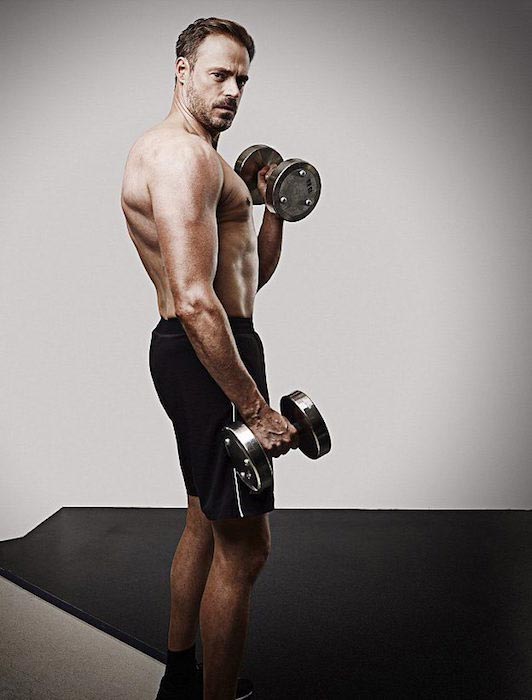 Fitness Motivation
The factors that motivated the radio presenter to get in shape and hit the gym hard were his constantly shrinking clothes. No, the clothes weren't a problem but his increasing body mass was. He was finding it difficult to find clothes that would fit him. Though, he has been fit since childhood as he was active and interested in games like cricket, he became a bit lazy and gained a lot of weight when he grew up.
The Sussex-born says that his height is 6 ft 4 inches so he was able to hide the extra weight for a long time. But for about one year, he was really struggling to find clothes that would fit him. He had 38 waist size and he realized that it was quite big. So, his workout motivation was to get rid of all the extra weight.
The Workout Challenges
The British TV personality admits that the first few weeks of getting fit were tough for him physically as he was unable to do things the trainer expected him to do. But he pushed on and started to see the difference soon. (We can see the difference too as his podgy looking gut has turned to fine looking abs that are worth a drool!!)
Bad Diet Habits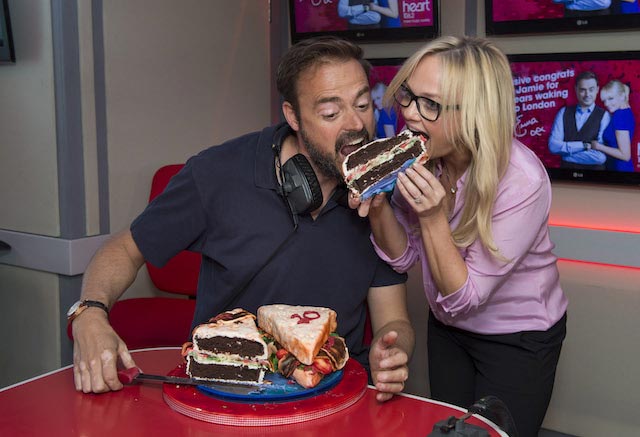 The producer has also confessed that one of the factors that contributed in making him unfit was his bad diet habits. He ate whatever he felt like and rarely thought of the consequences. He was in the studio at 5 AM and had two breakfasts. The breakfasts included having a lot of coffee and bacon or sausage sandwiches. The timing of the breakfasts were 6.30 AM and 8.30 AM. He also indulged in food weeks like curry week, pizza week, pie week, etc. where he was sent that stuff and he never felt it wrong to indulge in the mornings.
Best Shape in 10 Years
The actor believes that he is in the best shape he's ever been in the last 10 years. He has successfully lost 3 stones and his body fat has reduced from 24.1 percent to 10.4 percent. He says that he is much fitter now. It's not just about the weight scale. He feels fitter when he runs up and down the stairs. He also thinks that his complexion is better and he is brighter now. (We think that good health definitely adds a glow to your face, won't you agree?)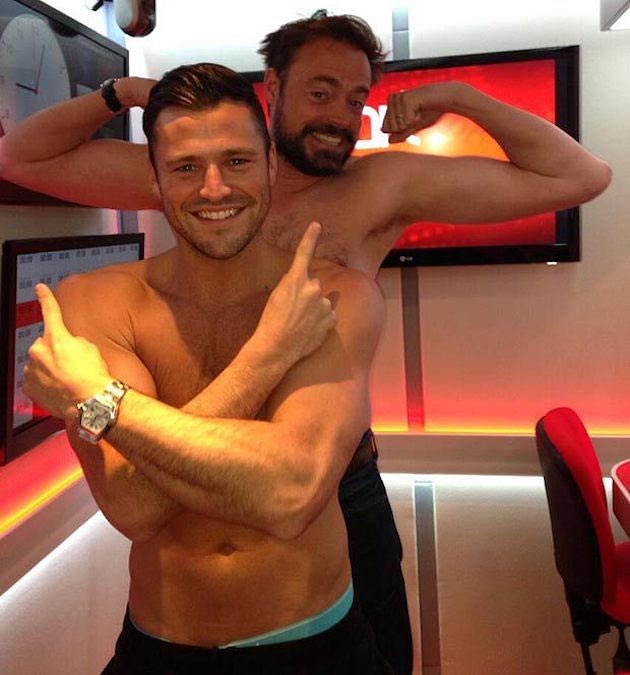 Diet Secrets
The host of Heart Breakfast – Heart London show has completely changed his diet too. There was a time when he wasn't able to tell the difference between carbohydrates and protein but now, he takes a note of everything he eats. He has made healthier food choices like replacing the bacon butties with chicken, salmon or steak, reports Mirror. The latter options make him feel fuller for a long time and hence contributes in controlling his hunger pangs.
The Mad About Alice (2004-2004) star has also begun to kick off his day on a healthier note. His idea of two breakfasts has been chucked away and he now eats a healthy breakfast of porridge and eggs.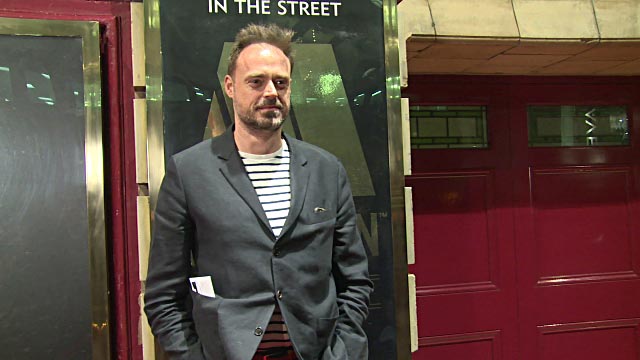 Don't Give Up
The former host of Top of the Pops (1964-Present) recommends his fans that though working out as a beginner can be tough at times, one should never give up. He wants you to not be afraid of any challenge. You should remember that only the first few weeks are going to be really tough. Things will start getting better after that, reports Express.CO.UK.
If you have enjoyed the results shown by Jamie Theakston and you are feeling motivated to follow his footsteps, then you might want to follow him on Twitter. You can also know him better by checking his official website.