When you lose a lot of weight through sheer hard work in the gym or diet and lifestyle changes, it's obvious that you would want to show it off to everyone who cares. The English actress, Jennifer Ellison is doing just that these days. She is posting before and after pictures to show how far ahead she has come in her weight loss journey. Her trainer has also spilled her weight loss workout routine and diet secrets that helped the star to get rid of the extra pounds and might help you to get inspired to lose weight too.
Workout Routine
Tony Swift, the personal trainer of Ellison, has shared the exact workout routine of the diva. He said that they train five times a week and do a mix of high-intensity interval training as well as strength and power workouts meant for weight loss and toning. Each workout is different every day as it helps keep the body guessing. They do exercises like ball slams, weight lifting, planks, ab-work, burpees, that help gets an all over body workout done.
The Results
The wife of Rob Tickle has been training with him and has gone from 14 st 2 lb to 10 st 7 lbs by following the regime designed by her trainer. She has also lost about 23 inches of fat and has reduced her waist from 34 cm to 30 cm.
Bad Lifestyle Habits
The former glamour model had many bad lifestyle habits before such as sticking to yo-yo diets and eating loads of sugar-loaded foods. She even admitted to drinking eight cans of coca cola in a day. But she ditched the fad diets after becoming ill.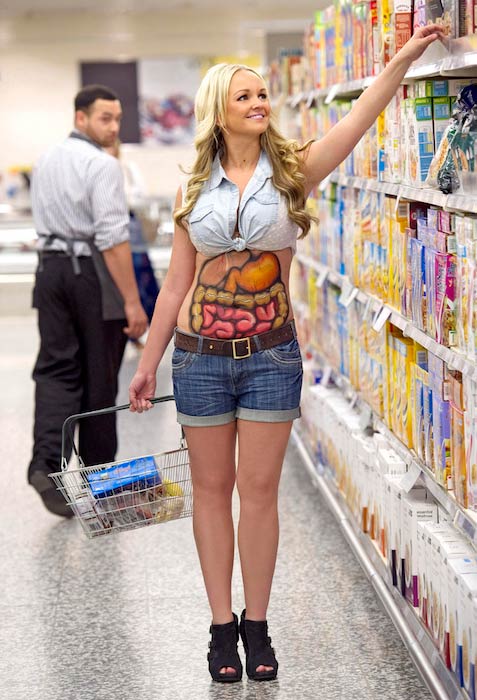 Diet Secrets
The biggest diet secret of the stunner is clean eating. She has cut carbohydrates, sugar, and fatty foods from the diet. She has also mostly given up on alcohol and has a drink only occasionally, which is fine by her trainer.
For breakfast, she has three egg whites and one whole egg along with some asparagus and spinach or smoked salmon.
During lunch, she has lean meats and tea. She might have fish like salmon with rice and vegetables as well.
Diet Indulgence
The skilled trainer offers a 24-hour window to Rob and Jennifer wherein they are allowed to eat and drink whatever they want. But things get to the point where one person doesn't want to eat fatty foods or rubbish anymore. Jen and Rob have reached that point now.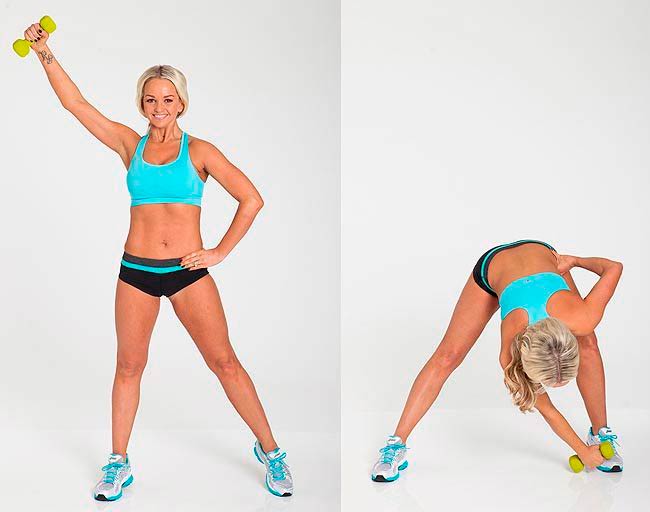 Water and Weight Loss
The TV personality has eliminated sodas from her drink and sticks to drinking over 3 liters of water per day. Her trainer says that water plays a key role in weight loss and anyone aspiring to lose weight should drink more than 3 liters a day.
Recovery Periods
The training sessions last for an hour every day from Monday to Friday. As it is crucial that one allows their body and muscles to get a 24 hour recovery period, the workouts they do are always different.
Bleep Test
To judge the fitness improvement of the dancer, they do a bleep test every month. It is a test in which a person has to run between two lines that are 20m apart in time to recorded beeps. When they first started, the beauty was able to get to level four, and now she is on level nine or ten which shows how much she has improved.
Getting Compliments
The singer is looking excellent, and people are constantly admiring how good she looks. She thanks her trainer every day for it and has become so much happier. Her trainer is amazed at how far she has come and feels proud of it. She is at 10st now and hopes to be 9 and a half stone.
How Weight Gain Hampered Her Life?
The Liverpool-born has shared that weight gain had hampered her life in many ways on ITV's Loose Women (1999-Present). She felt afraid to leave the house as she was anxious regarding her weight gain. She was also anxious about seeing people from the past because they mostly reacted unkindly and asked how she put on so much weight.
The former Brookside (1982-2003) actor also admitted that she got so carried away in taking care of her kids that she thought she wouldn't need to care about herself anymore. She got to 18 stone and was in self-destruct mode. She didn't look in the mirror, buy nice clothes or get her hair done because she was too busy taking care of her kids.