When their wedding is just a few months away, most women begin to starve themselves or hit the gym like a maniac. If you are among them, it's time for you to learn some fitness lessons from one of the fittest celebrities of our times, Jennifer Lopez. She is about to marry her fiancé, and the former Yankees star Alex Rodriguez in a few months and she is leaving no stone unturned to be healthier but she is not taking any shortcuts.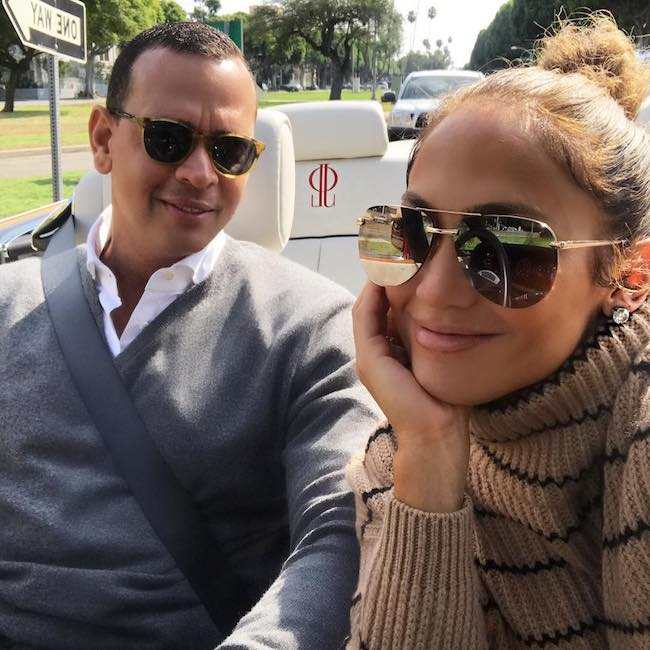 Already known for keeping so fit that she seems to be turning the aging clock back, the stunner has upped her fitness game even more. Scroll down to know her wedding fitness secrets.
Grueling Workouts
A source close to JLo has revealed that the singing sensation is shedding a lot of weight lately and works out at least 5 times a week. As she wants to be the best version of herself, she has hired a personal trainer and a nutritionist to help her out. Her preferred workouts are running, yoga, tough cardio, dancing, and boxing. She is not alone, A-Rod is working out with her, and they have been spotted various times.
The Drink
The actress drinks a lot of water while working out, after the workout and throughout the day to stay healthy and avoid dehydration due to hitting the gym so hard.
The Curves
A-Rod loves the dancer's curves and thinks that she looks perfect, reveals a source. He also tells her how amazing she looks all the time, which we are sure is a great motivation to stay fit.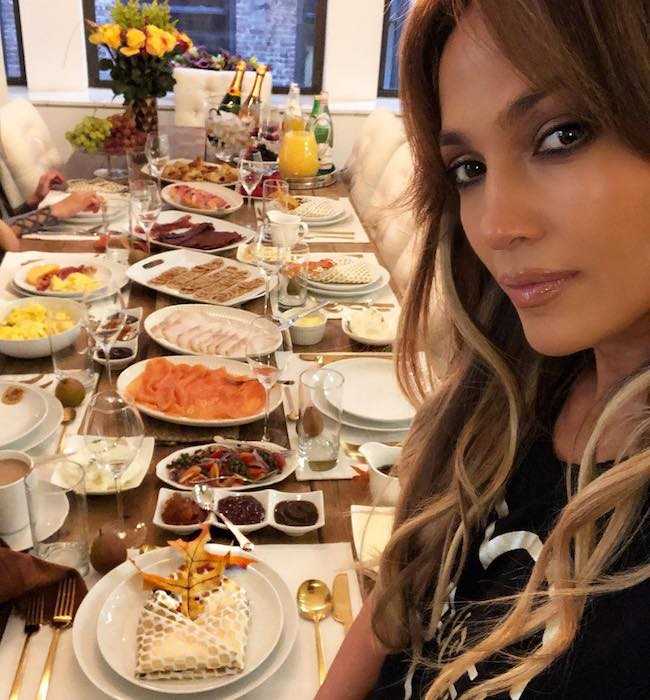 Dealing with the Trolls
Jenny is one fit woman, and she often shows her curves on social media platforms. She doesn't feel shy or conscious about trolls while showing off the fruits of her hard work. Recently, she shared a picture of herself in the mirror and trolls made harsh comments like it was photoshopped or there was a bite on her waist.
She dealt with the trolls as she deals with almost everything, calmly and logically. Lopez said that there was just a smudge on the mirror and her body was not photoshopped. To top it off, she added the best hashtags, we could have imagined, #lordblessthehaters #wishtherewasphotoshopforhate" #gymrat and #youshouldtryit."
True Love
We think fitness is also about how you are feeling about your life. If so, the diva is certainly feeling fine. In an interview a couple of months back, she shared that her relationship with Alex was based on true love and they complement each other. She also added that this is the first relationship she has where she and her partner are making each other better.
The lovely latina also added that she was living 'a golden era' and was better as a person, a mother, a daughter, a friend and a partner. This would be her fourth marriage, and her fans hope that she will be happier than before.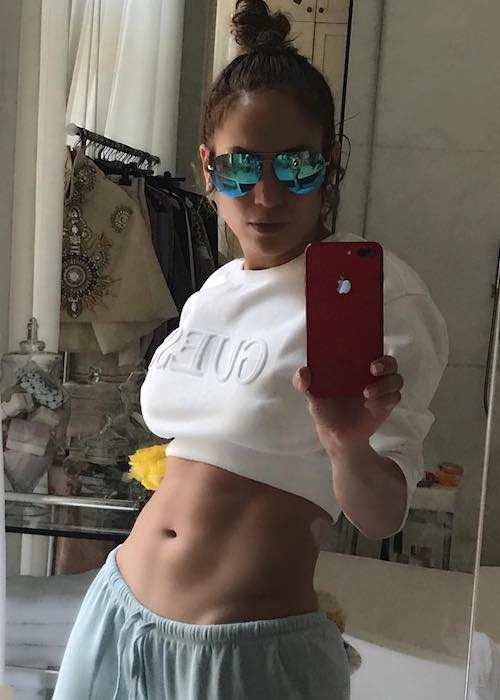 Working Out After the Holidays
It's not only the wedding that's helping her stay fit, but her dedication to staying fit was also seen after the holidays. She recently inspired fans by losing Christmas food baby by using yoga. She shared a video of the moves that helped her shed weight, and it didn't look like a walk in the park.
Wearing a tight black tank top with plunging neckline and grey leggings in the clip, she looked hot and inspired people to get on with their New Year fitness resolutions. The hashtag she added was simple yet inspiring – Yogastrong.
Did you like reading about the fashion designer's fitness journey? Want to say something about it? Feel free to comment below!