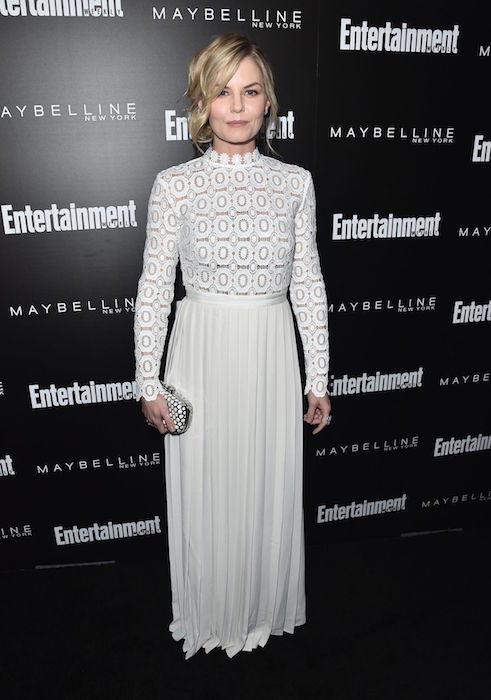 You know her as Emma Swan of ABC adventure fantasy series Once Upon a Time (2011-Present). She is the one who's protecting her town from all kinds of dangers and works hard for the same. Off-screen, she is known as Jennifer Morrison who has to struggle a lot in order to keep herself healthy. She is a victim of Migraine like 37 million Americans so she has to keep her lifestyle customized to beat migraine attacks. She also works hard to look great on screen by watching her diet and working out regularly. Here's a list of things the actress does to stay fit and look great.
No Unhealthy Snacking
Gorging on unhealthy snacks when everyone's around you is a tough thing. Jen deals with this situation every day. She says there are loads of chips, donuts and other treats easily available on the set but she resists them continually. She believes that once you start snacking, you will probably end up snacking all day. So, she avoids eating on the set.
Plan Your Meals
The American actress has a unique method of avoiding mindless snacking. She brings in her own lunch which mostly consists of dinner leftovers or salads and focuses on eating it. She also plans her dinner in advance and looks forward to eating the meals she has planned, to avoid indulging in mindless snacking, reports Delish.
Choose Good Snack Options
If she really needs to snack on something, she opts for snacking on fresh vegetables and fruits. This healthy habit allows her to have a little indulgent dinner because she has eaten healthy all day.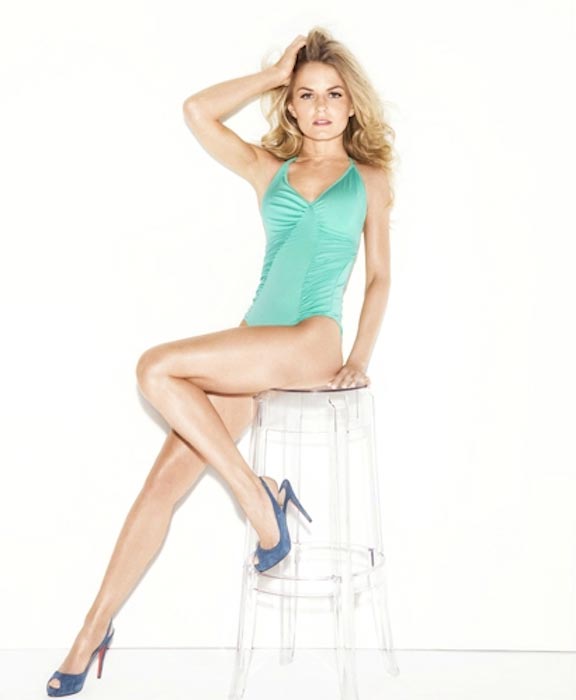 No Place for Hunger
One of the best advice shared by the TV star is that you should never let yourself be hungry. If you are hungry, you will probably eat anything without thinking about its impact on your health. So, make sure that you have a filling meal most of the time. She sticks to vegetables and fish mostly but often has steak. She also has red meat occasionally (once every week). These steps help her to stay in tune with her body's cravings and allow her to never feel too hungry for a specific food.
Controlling Migraine through Lifestyle Changes
Morrison has been a victim of migraine since many years now and by trial and error, she has found a few lifestyle changes that help her to stay away from the pain as much as possible. Some of the changes that help her are drinking plenty of water, staying away from bright lights and getting ample amount of sleep.
As exhaustion and dehydration often trigger her migraine attacks, the beauty gets a good night sleep almost every day, stays away from bright lights as much as she can and drinks at least 3 liters of water every day.
Special Coffee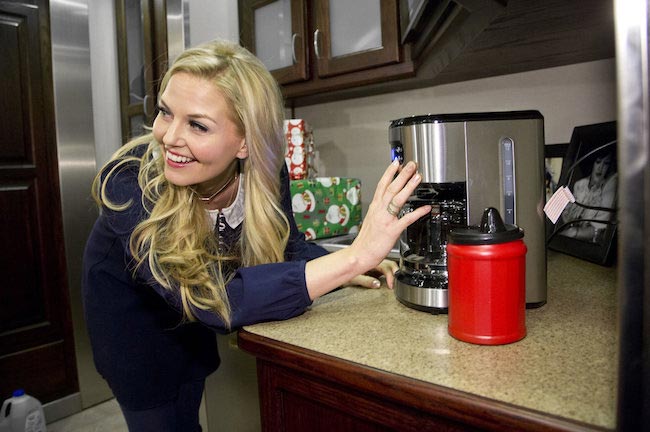 J-Mo likes to have her own bulletproof coffee in the morning. She just takes a usual coffee, adds a bit of concentrated coconut oil and grain-fed butter to it. The fats keep her energized throughout the day. She has an unhealthy habit of not having breakfast in the morning (which you must avoid learning from her).
Diet Wishes
The former How I Met Your Mother (2005-2014) actress really wishes for unhealthy diet options such as pizza or pasta but rarely has them. She is also a big fan of plain cheese. She used to have a peanut butter and jelly sandwich stuffed with Cheetos when she was younger. She really misses it but admits that she hasn't had the big fluffy Cheetos she loved since many years now.
Workout Routine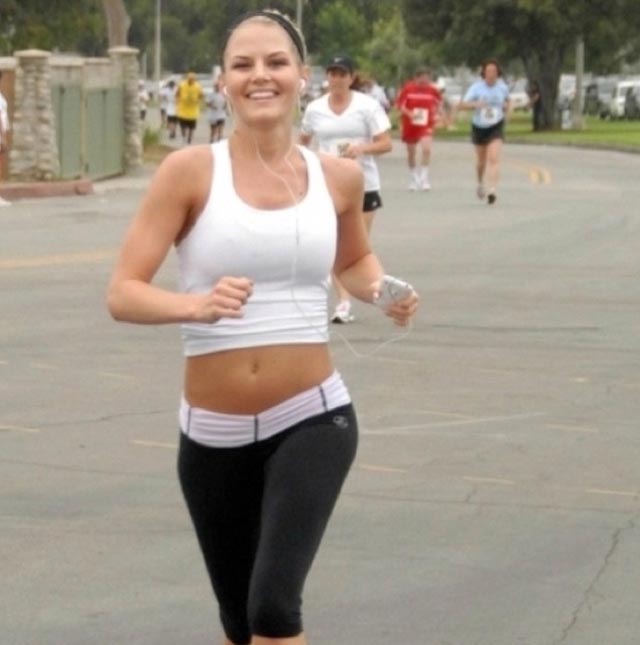 The workout regime of the lovely lady revolves around yoga and running. She does yoga at least 4 or 5 times a week. It's the time she relaxes and slows down a bit. She prefers hot yoga and has been doing it for more than 12 years now. Her yoga sessions usually last for one hour. She is also a fan of running as it helps her to stay lean. She wishes to try Pilates.
Relaxation Methods
The Chicago-born likes to fit relaxation into her daily life, she told LA Times a few months back. She relaxes by listening to soothing music or reading a book even if it's for just 10 minutes.
Afternoon Naps
The model loves to take naps too. Jennifer takes an afternoon nap almost daily during lunchtime in her trailer. It energizes her and help her do her job in a better way.
Like the ideas shared by Jenny? If so, follow her on Instagram and Twitter.