Jessica Wright has changed a lot. Not only in her body but her mindset as well. She was cruelly trolled when a few pictures of her looking a bit bulky went viral last year and she turned it into a motivation to hit the gym. Now, she works out 4 times a week and praises the Fi7ness workout program endlessly.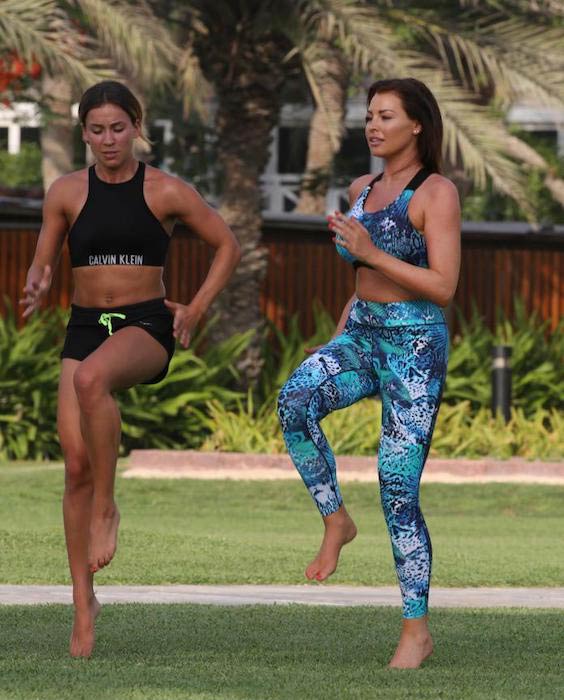 For her, weight loss has played a key role in making her a happier person who now doesn't give any importance to people who criticized her body. Have a look at her interesting weight loss journey over here.
The Mistakes
The main reason for her sudden weight gain over the time was that she ate whatever she wanted and went to the gym only now and then. It clearly indicates that she was a bit less conscious about staying fit.
Main Motivation
The main motivation of the diva was the fact that she was cruelly trolled in September 2016 when she was on a holiday and body shamers made fun of a few bikini snaps taken there. Speaking about the experience, she said that she always knew that her privacy was limited because she is a celebrity and she always feared getting pictured at an incorrect moment. Her fears came true when those unfavorable snaps surfaced and she was criticized heavily. When that incident happened, she felt awful and devastated.
No Scales Please
The former TOWIE star admits that she doesn't live by the weighing scales to determine her weight loss. Instead, she trusts her clothes to indicate how much weight she has lost. She even calls weighing scales to be a pointless way of sustaining the weight because muscle weighs more than fat. She just likes to see weight loss differences while wearing her usual clothes and a bikini.
Workout Routine
The credit of her amazing figure goes to a new home workout program called Fi7ness that has left her feeling toned and trim. This unique 7-week program includes doing 30-minute workouts with 7 exercises and 7 minutes of effort in cardio sections. All of these also use 7 primal movements like run/walk, push, pull, lunge, squat, twist and bend.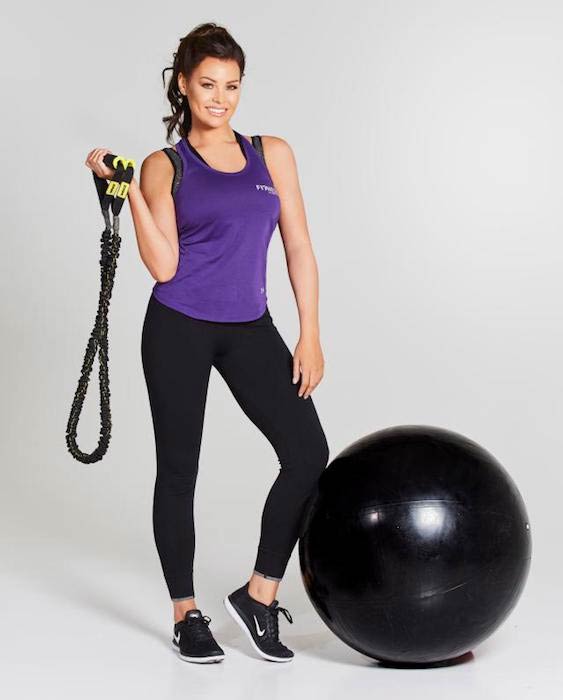 She is also taking the help of a personal trainer because when she is working out with someone, it helps her to push harder and work more. Her workout routine includes hitting the gym at least 4 days a week because she is working most of the other time. When she can, she increases the number of workout sessions.
Another workout secret of the pretty woman is that she goes for Tennis Tuesdays for an extra toning blitz. She says that it's a great way of inspiring women to participate in tennis more often. Her Tennis Tuesdays happen in a relaxed and fun environment. This is the reason she likes picking up the racket and playing more. She also likes the fact that it's social. She would recommend it to anyone who is looking to keep fit.
Feeling Better
The results of her hard workout sessions are quite visible as she has now got abs and biceps which she never had before. She also feels much better about herself as compared to how she used to feel before taking on this weight loss journey.
The Best Program?
Jess even thinks that Fi7ness workout program is the best option among other Celebrity fitness DVDs and weight-loss programs and called the latter to be two-a-penny. Her program is not about losing a lot of weight and putting it back again.
It's also not about going for a big size. The Fi7ness is not just a DVD, which you can do on repeat like many others out there. This program actually comes with 3 DVDs, a Fitball and pump, Resistance Tubes and a Wall Guide that will help you to tick off your workouts as you go. It also includes a guidebook. So, a user gets all the equipment and lots of variety for just £49.95. To buy it, you need to visit www.fi7ness.com.
Reaction to Criticism
The weight loss has made the beauty so confident that she has stopped caring about what people think of her. When the bikini body incident happened, she cried her eyes out. But now, she is happy for losing 5 pounds and doesn't care at all about what critics say about her.