Former The X Factor star, Jesy Nelson looks totally stunning after switching from size twelve to size six. The Essex-born star who always had size twelve was quite at peace with her weight and always claimed that she would seldom abide by any weight loss plan to shed weight. She was even bullied with shameful comments for her fuller and curvier figure, which she preferred to overlook. She would contend, since her boyfriend was more than happy with her voluptuous feminine figure, she didn't wish to lose her curves. However, her transformation which is quite a delight to the eyes of her fans is appreciated by all. Jesy dishes out her diet and workout secrets which rendered her lean and toned look.
Pruned the Consumption of Junk Foods
Jesy who was never so concerned about her diet trimmed down the consumption of junk and fast foods as soon as she got the realization to melt away pounds. She cut back junk foods such as fries, potato chips, burger, pizza etc. which she used to consume in high quantities. While purging processed and fatty foods, she eats high protein diet. She also steers clear from red meat which is opulent in saturated fat and calories. Aside from that, she trimmed down the consumption of carbs, which pack up numerous unwanted calories in her body. Jesy consumes several small meals in a day which keeps a check on her blood sugar level and weight.
Workouts with Peers
While being accompanied with her peers, Jesy hits gym three times in a week. It is the influence of her grueling workouts only that she now possesses ridiculously honed body which girls envy the most. She relies heavily on circuit training which is comprised of weights, running, crunches, sit-ups etc. Jesy contends her primary purpose to shed weight was not to grow skinny; it rather was to look awesome while giving rocking music performances on stage. She was never bothered by industry pressure to look thin.
Healthy Tips for Fans
Acquiring sculpted figure is not just a matter of great genes; it can also be obtained with exercises and balanced diet. A great body requires you to build up your core. Here are some exercises which you can practice in routine to strengthen your core.
Plank to Chair
Sets – 3
Reps -15 in each set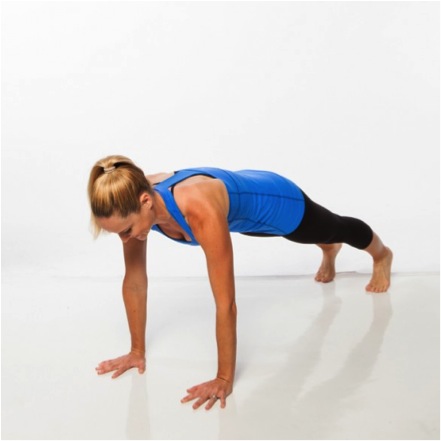 First – Make plank position while keeping your feet, shoulder-width apart. Squeeze in your abs towards spine and lift your upper body.
Second – Bend your knees and make chair position while keeping your back and shoulder straight. Keep your feet, shoulder-width apart and lift your hands in upward direction, wherein both your hands touch your ears.
Rocking V-sit
Sets – 3
Reps – 15 in each set
First – Lie straight on your back and take your knees towards your chin. With rounded back, stretch your abs towards spine and hold your legs with both your hands. Stay in the position for thirty seconds and slowly come back to the normal position.
Second – Immediately after first exercise, switch to second exercise which is to make V position with your body. Lie down comfortably, extend your legs and upper body in upward direction. V-shape made by your body will tone your ab muscles and will render you taut stomach.
Stepping Saw and Twist
Sets – 3
Reps – 15 in each set
First – Stand straight with your feet joined together. Now, extend your arms to the sides while keeping them lifted to your shoulder height. Tighten your abs, exhale, and make a twist towards left direction with your upper body. In the same way, twist your body towards right.
Second – Stand straight with feet shoulder-width apart. Take a deep breath and lean in the forward direction. Exhale while making an effort to touch your feet with your right hand. Complete the set by making the same pose with left hand too.
Standing Straight Roll Down Pie
Sets – 3
Reps – 15 in each set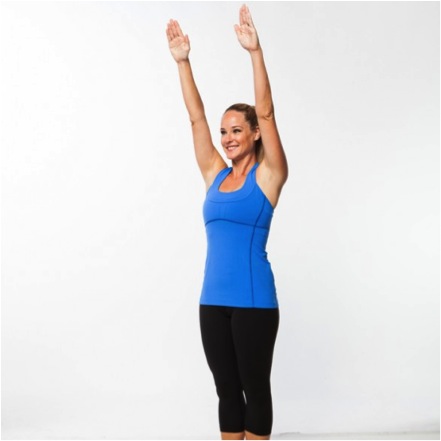 First – Stand with your inner thighs and toes touching each other. Raise your arms in upward direction. Keep your palm open in the direction opposite to your body as shown in the image above.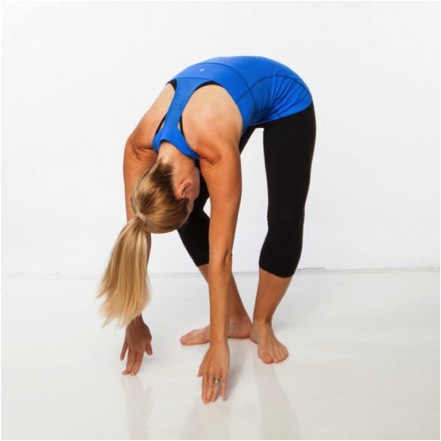 Second – Lift both your hands in parallel manner. Now lean in the forward direction in such a way that you can touch floor with your fingers. Bend your knees towards your toes while doing so.