When you see Victoria's Secret models walk the ramp, you might probably envy their bodies, their fitness, and their confidence. If so, you would be glad to learn about the secrets to an amazing body shared by none other than Victoria's Secret trainer Joe Holder, who has trained everyone from Bella Hadid to Romee Strijd. These secrets would definitely help you get fitter and achieve a more confident version of yourself.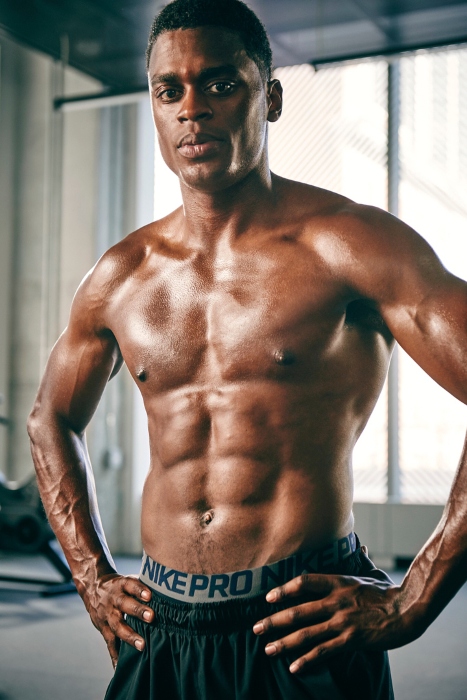 The Dedication
Talking about how dedicated Victoria's Secret models are to their fitness and health, Joe has said that the stunners are like athletes as their bodies are the key part of their jobs. They know that their health is essential for them as it helps them reach their goals.
Models' Secrets
Though all Victoria's Secret models work super hard to stay fit, Naomi Campbell, particularly, is very dedicated and willing to try any exercise to stay healthy. She is also a humble and down-to-earth person who makes sure that she always stays on the track of fitness. Bella Hadid, on the other hand, likes to focus on glutes, hamstrings, and the posterior chain. Joe's approach to training all the models is highly individualized as he caters to the fitness needs of each one of them and ensures that they move correctly.
Staying Active is the Key
Holder thinks that if anyone wants to achieve Angel's body, all they need to do is to start right. You can begin by staying active throughout the day. Make sure that you at least do something like jogging or light stretching. Just make sure that your body gets used to its movement. After that, you need to find out the most effective forms of exercises and start eating clean. You shouldn't worry about doing some certain moves but rather ensure that whichever exercise you do, you do it correctly and move all the body parts that need to be moved. You should create an individualized program, take the ownership of your wellness, and change your mindset about health and fitness.
Diet Matters
The trainer believes that having a plant-based diet and sticking to nutrient dense foods are the secrets to good health. You should also make sure that you are stress-free and indulge in a good workout regularly. It is also vital that you treat yourself with patience and kindness and never compare yourself to others. Accept yourself for who you are and work on making yourself better than before, health-wise.
Winter Workout Secrets
It is a fact that many people get careless about their fitness during winters. If you are one of them, then you should read the following tips by Joe to ensure that you stay healthy in winters.
How to Stay Motivated for Workouts?
If you find it hard to work out in winters, you should remember that if you can't do all the workouts you want, at least you can do a few of them. You should also remember to not to be too hard on yourself and appreciate yourself for the efforts you are making, no matter how small.
If you want to do quick workouts, you can either follow any of the 15-minute workouts available on the internet, or you can design your own workout. Just include one upper body exercise, one leg exercise, one abs exercise, and focus on your heart rate. An example workout could be doing 10 push-ups, 60-second-high knees, 30-second side plank on both sides, 10 reps buddha squat for 5 rounds, and 30-second side lunge on each side. You can stick to the basic exercises and evolve them with time. Remember that you don't need to try the exercises that seem impossible just for the sake of getting better results. You can get the same results with basic exercises as well.
How to Live a Healthy Life?
Here are some secrets to living a healthy life:
Sleep consistently to get the required recovery and rest.
Eat within a regular time window.
Drink a lot of water.
Increase non-exercise activity movements.
Don't check your phone before going to sleep or instantly after waking up.
Do light stretching or breathing exercises in the morning or at night to reduce stress.
Workouts and Meals
If you are hoping for a fat loss, make sure that you exercise on an empty stomach and have your breakfast immediately afterward. Also, make sure that you eat high-quality vegetables and protein after a workout. Avoid eating anything 2-3 hours before workouts. But, in case you need to, you should stick to a smoothie or a shake as they can be quickly assimilated and make sure that they are sugar-free.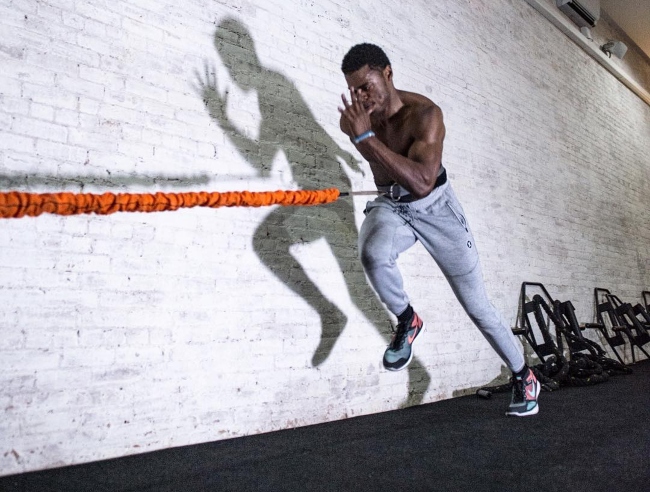 Workout Week
Ideally, you should ensure that you dedicate 2 days to high-intensity training, 2 or 3 days to medium intensity exercises, 1 day to strength training, and 1 day to rest. You can trust interval training and some cardio exercises for the best results.
Fitness Mantra
The dedicated fitness guru has said that you should stick to fitness because it will not only benefit your body but also nourish your mind. Staying active year-round is essential if you want to promote your overall health and well-being.
Featured Image by Joe Holder / Instagram