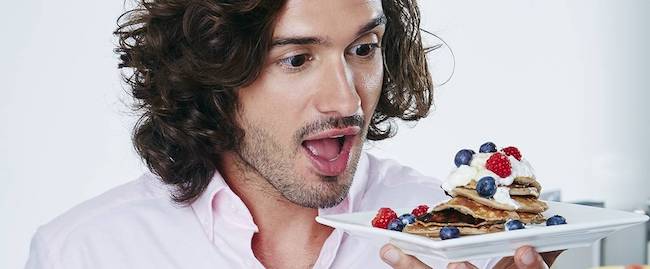 Joe Wicks is one of the hottest social media fitness celebrities who help people to train better and achieve awesome fitness levels. He is against the idea of following any diets and firmly believes that intense workouts are essential if you want to be fitter. His career did not begin as he expected, but he is happy about where he is now. He has even got a new goal in life that is to educate children about health. Here, he is telling his fans about sample workout and diet plan along with advising them on many other fitness fundas.
Best Advice
The best advice shared by the great looking fitness junkie is that you should follow a single golden rule. You should eat more, move less and get lean. He wants you to never think of the calorie content of the foods you are having. (What to do then? He explains that too…)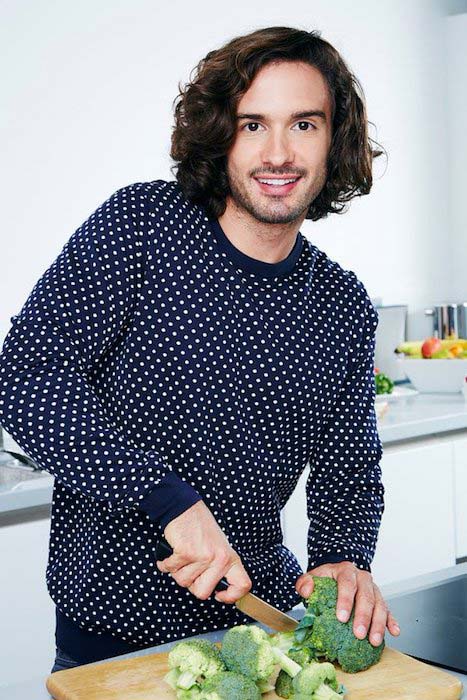 Diet Ideas
The former teacher says that your focus should be on the quality of the food you are having. You can enjoy a good quantity of food only after you have trained like a maniac for about 20 minutes. He is against the word diet and believes that people make a big mistake when they go for low-calorie foods or deprive themselves. (Do you make this mistake too?)
After the decided period is over, people usually eat a lot of unhealthy stuff and all their efforts become fruitless. He calls it to be a vicious circle that must be avoided. You should educate yourself on what good foods are. Once you do that, staying lean will become easier. Also remember that there are no fat burners or magic solutions. They don't work ever. (And we agree here!! Please don't believe in any shortcuts, they won't work ever!!)
His Career
The boyfriend of renowned Page 3 model Rosie Jones says that he was an athletic kid who wanted to be a physical education teacher. He even worked as a teaching assistant for some time and it was very tough. He didn't like his job so one day, he quit and decided to do what he loves. In order to achieve his dream, he completed a personal training qualification and thankfully never looked back.
New Goal
The current goal of the fitness enthusiast is to do things that affect the lives of millions of people. His new goal is to help get rid of child obesity. He has even met with some kids, exercised with them and asked them about their diet. He wants to begin a digital program that runs in all schools of the UK where he can do a live Facebook or YouTube event with kids to help them workout with him. Then he would share some diet advice with them. His best advice to everyone is that you should eat three big meals daily and do four 20-minute workout sessions every week, reports Daily Mail.
How to Relax?
The Body Coach likes to relax by switching his phone and going for a bike ride or a spa trip for a weekend. He also likes to have dinner with his friends where none of them would use their phones. It helps them to relax in a complete manner. He also takes 4-5 days of holidays with his friends or spends quality time with his family and calls them the happiest moments of his life.
Best Advice Given to Him
One of the bits of advice given to the skilled trainer that stuck with him was that if you believe in yourself, you will achieve a lot. The more you believe in yourself, the higher your goals can be set. You must not fear failure as it drags you back. Just be confident and you will be able to achieve anything you want. This advice was shared by his manager, Bev James, reports Huffington Post UK.
Losing Weight While Sleeping
Joe has also shared some wonderful advice on how you can lose weight while sleeping. He says that you should do short and intense workouts and eat quick and healthy meals. If you fill your body with the right calories after regular exercise, it would keep burning calories even when you are resting. Your body would also metabolize fat no matter whether you are at the gym or at rest. (Great idea, right?)
Sample Diet Plan
The successful author has created a sample diet plan for all his fans. Have a look at it here –
Breakfast – Have eggs and avocado.
Lunch – Have the special McLeanie Burger by Joe.
Snacks – Some Spiked cashews would be great.
Dinner – You can enjoy some Italian Stallion sausages.
Desserts – Banana and pecan cupcakes are a great choice for desserts.
Sample Workout Plan
The cherub-haired personal trainer thinks that you should do short bursts of exercise that are followed by some rest periods. It's popularly known as high-intensity interval training or HIIT. He believes that steady cardio only helps you to burn calories when you are doing an activity but when you do HIIT, your metabolism would be elevated for hours after the training. When doing HIIT, you must go really hard until you are drained. (That's always the way to go for us, isn't it the same for you?)
There are two types of HIIT. The first is cardio HIIT which gets your heart rate up and uses your own body weight. The moves involved in it are basic like mountain climbers, high knees, and burpees.
In the second type of training, you use dumbbells that would increase your lean muscle mass and boost your metabolic rate. The exercises you do in this type of activity include squats, lunges, shoulder presses and bicep curls.
To get the best results, the bona fide celebrity wants you to do at least 4 HIIT workouts in a week. It should be two of cardio and two of resistance. You can add in another workout day if you want. You should also remember to follow 1:2 exercises: rest ratio. For example, if you exercise for 20 seconds, you should rest for 40 seconds. Do the sets for at least 20 minutes. You don't need a big space to do these workouts, they can even be done in a small space as well, he told NYPost.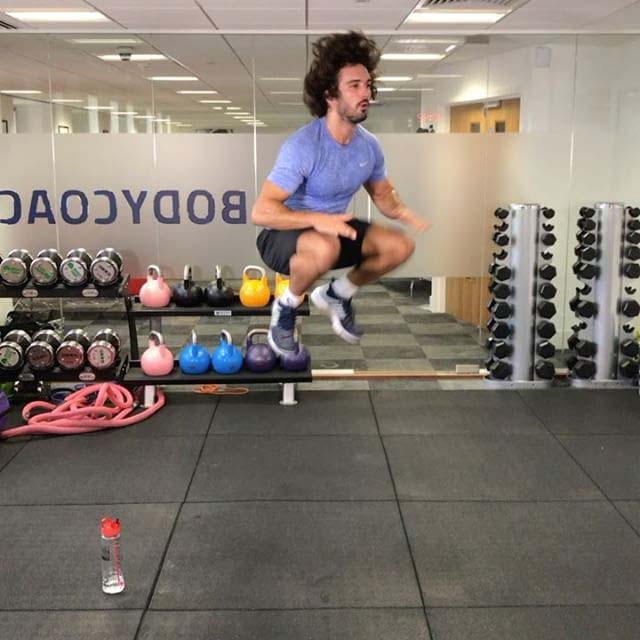 Did you like the sample workout and diet plan created by Wicks and agree with his fitness advice? If so, you can get more on his official website. You can also follow him on Twitter, Instagram or YouTube. You can even buy some of his best books here. For more amazing tips he shared earlier, you can see this interesting article as well.