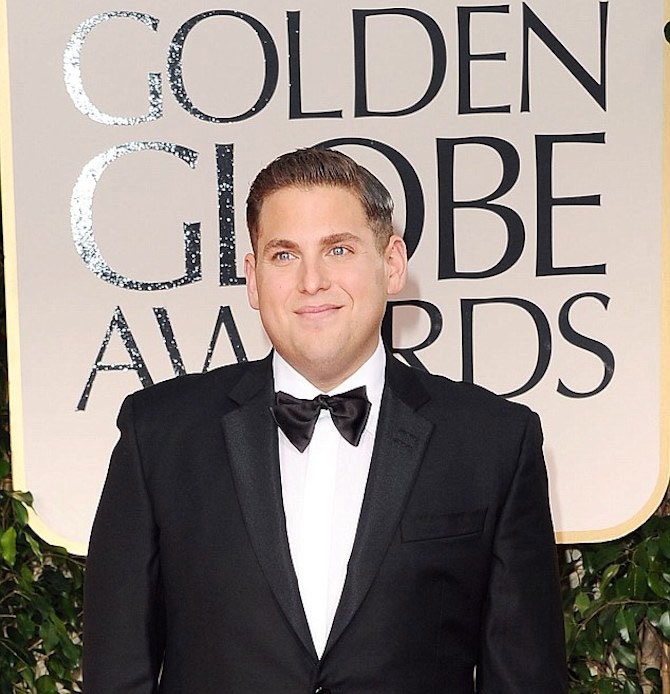 Comic celeb, Jonah Hill turned to handsome hunk when he shed away massive thirty pounds in a matter of mere two months. Weight loss indeed fills you with amazing confidence and faith in yourself, so was its influence on Jonah. Moneyball star resolved to transform his body when the thought to get better roles in movies hit his mind. However, ever since Jonah has shed weight, there has been an array of fluctuation in his weight. Let's have a look at some of the diet and workout secrets of Jonah Hill which helped him slim down in such a short time span.
Purged Junk and Unhealthy Foods
Usually weight related problems find room for themselves in our body because we don't pay enough attention to the foods we eat. And as per the prevalent eating habits of modern world, we have got so accustomed to unwholesome foods that we continue eating them without even having the slightest of realization about the damage we cause to our bodies by eating them.
Jonah too felt it in his late twenties that there were some serious flaws in his eating habits. However, having gotten the fact, without much ado, he hired a nutritionist, who directed and guided him about the significance of right nutrition. His nutrition expert had him eat fruits, veggies, lean protein, whole grains, and low fat dairy products. He embraced Japanese eating routine and ate plenty of sushi in his diet. Jonah also eliminated alcohol from his diet. Within couple of days, results started showing up as he began melting away unsolicited pounds.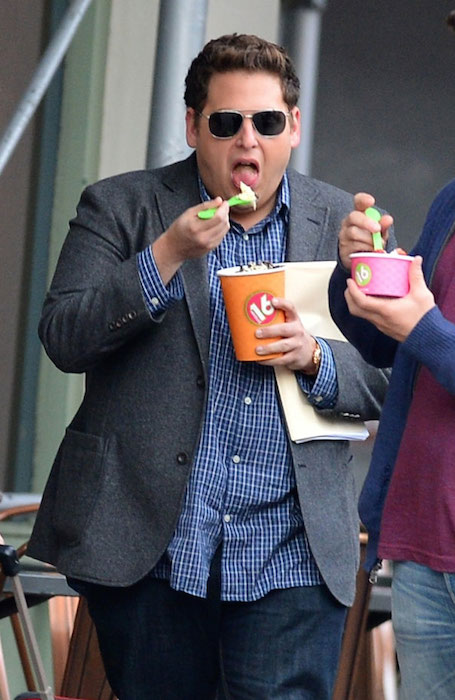 Alter Your Mindset
To suit the objectives set by you, it's very critical for you to have the right mindset. If you are endeavoring to achieve something for which your mind is not in harmony with your body, you are unlikely to view flourishing results. Jonah got proper counseling from experts and it was with their help that he was able to keep him from the cravings of unwholesome foods. Although initially, it was tough for him to control his cravings for his beloved foods, but when he abided by healthy food choices, temptation to eat unhealthy foods began fading away. Since dearth of nutrients is the primary cause of cravings, with the consumption of nutrient loaded foods, your body is nourished and thus you get rid of unanticipated cravings.
Regular Workouts
Although Jonah mainly attributes nutrient packed and prudent diet for his weight loss but the importance of exercises surely cannot be sided out. While adhering to very agile routine, Jonah began with light workouts such as running, sit-ups, push-ups, etc. Since he was an amateur with no prior experience of workouts, he hired fitness instructor to make his weight loss journey more systematic. In the beginning, he performed mild workouts as per his endurance and stamina, but as he grew comfortable with the workouts, he moved on to bigger and more rewarding exercises. Gradually, he became so much so in alignment with workouts that he could easily perform hundred push-ups without being exhausted. It bumps up your metabolism, strengthens your muscles, and renders you hale body.
Healthy Tips for Fans
It's easy to steer clear from sinister foods such as alcohol, carbonated drinks, sweets because we know they are unhealthy for our body. But what about the foods, the influence of which are still unknown to you. There are myriad wrong combination of foods which we are accustomed to eat in our daily diet. These unhealthy combos cause bloating and make us look bigger. Here are some of the combos which you shall avoid to drop pounds.
Dairy and Starch
One of the examples of such combo is pizza which is one of the very prominent food items we consume. Pizza is stocked with dairy item called cream cheese. It takes your body hours to metabolize it. And starch tends to ferment when it stays in your digestive tract for long hours. Resultantly, you become victim of painful bloating and gas. Instead of eating dairy products with bread, prefer having them with greens such as kale, endive, arugula etc. Since consumption of bitter foods produce bile which further aids in the digestion of fats, you can speed up your metabolism by eating the foods having the right combo.
Fruits and Protein or starch
Fruits being credited with natural sugar are easily digestible by your body. Contrarily, proteins keep sitting in your digestive tract for long duration. However, when your intake of fruit is followed by starchy meals or protein rich foods, fruit sugar stay in your stomach unless protein is digested, henceforth causing bloated stomach. Best way to avoid the mess is – maintain gap of minimum one hour between your meals and fruit consumption.