JonBenét Ramsey Quick Info
Height
4 ft 7 in
Weight
38 kg
Date of Birth
August 6, 1990
Zodiac Sign
Leo
Eye Color
Green
JonBenét Ramsey was an American child beauty queen whose unsolved murder at the mere age of 6 has shocked the world. She was popularly known for winning several beauty pageants such as the Colorado State All-Star Kids Cover Girl and National Tiny Miss Beauty as a child. The mysterious circumstances of her murder, prolonged investigation, and numerous conspiracy theories have immortalized the child who once ruled the hearts of many with her innocent beauty.
Born Name
JonBenét Patricia Ramsey
Nick Name
JonBenét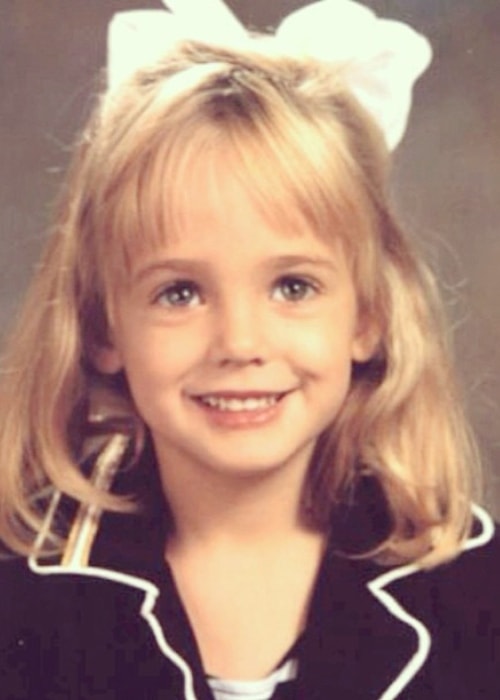 Age
She was born on August 6, 1990.
Died
She died on December 25 or 26, 1996, aged 6 in her home in Boulder, Colorado, United States due to asphyxia as she was strangled and had also suffered from craniocerebral trauma.
Sun Sign
Leo
Born Place
Atlanta, Georgia, United States
Resting Place
St. James Episcopal Cemetery, Marietta, Georgia, United States
Nationality
Education
JonBenét had started her preschool education at High Peaks Elementary School in Boulder, Colorado.
Occupation
Child Beauty Queen, Model
Family
Father – John Bennett Ramsey (American Businessman, Author)
Mother – Patsy Ann Ramsey (American Beauty Pageant Winner) (Died – June 24, 2006)
Siblings – Burke Ramsey (Older Brother), Elizabeth Pasch Ramsey (Older Half-Sister) (Died – January 8, 1992), John Andrew Ramsey (Older Half-Brother), Melinda Ramsey (Older Half-Sister)
Manager
She was managed by her parents.
Build
Slim
Height
4 ft 7 in or 139.5 cm
Weight
38 kg or 83.5 lbs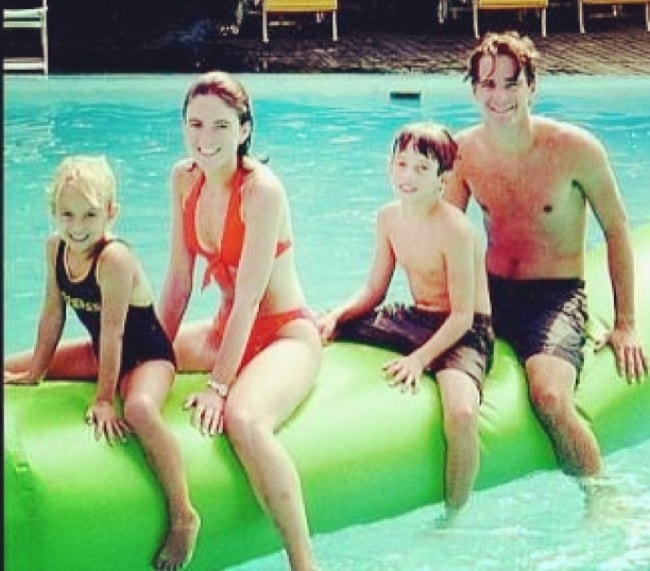 Race / Ethnicity
White
Hair Color
Blonde (Natural)
Eye Color
Green
Sexual Orientation
Straight
Distinctive Features
Green Eyes
Charismatic beauty
Best Known For
Winning various prestigious titles for her beauty including America's Royale Miss, Little Miss Charlevoix, National Tiny Miss Beauty, and Little Miss Colorado
Her unsolved murder mystery
JonBenét Ramsey Favorite Things
Although not much is known about her life, the child loved participating in beauty pageants.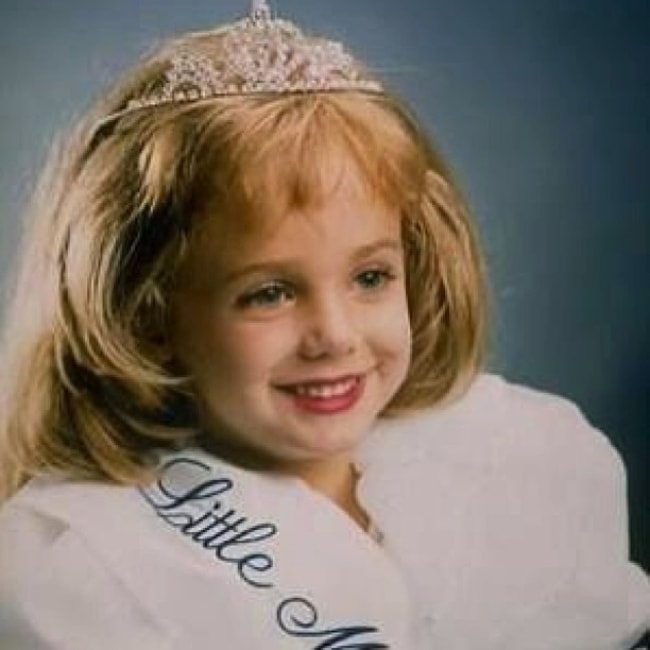 JonBenét Ramsey Facts
JonBenét loved singing and would often sing at her beauty pageants as a part of the contest.
She inspired a lot of children with her style and glowing looks.
Her mother, Patsy, also participated in beauty pageants and her charismatic looks won her the title of Miss West Virginia in 1977.
The Ramsey family had gone through a plethora of sad events. In 1997, her older half-sister died in a car crash with her boyfriend. Later, in 2006, her mother, Patsy, passed away due to ovarian cancer.
There were 2 main theories regarding JonBenét's murder on which the investigations were focused. First, the intruder theory reflected that someone broke into Ramsey's house with the intentions of kidnapping /murdering the child for ransom. A second theory suggested that the murder of JonBenét Ramsey was a case of parricide i.e., she was murdered by one of her intimate family members.
On the night of her murder, her family members were supposed to be the only people present in the house. However, a ransom note was found on JonBenét's bed 8 hours before her body was discovered by her father.
Her mother was the prime suspect, along with her father, as the writing on the ransom note was similar to that of Patsy's and no footprints were discovered of an outsider inside or around the house.
The whole aspect of a ransom note was also thought to be dubious because there seemed to be no point of killing the victim and then writing a ransom note or to kill a victim after writing it. Moreover, the note was written on a piece of paper taken from the Ramsey's stationary.
What also caught attention of the investigators was the fact that the ransom demanded was the exact amount, $118,000, which John Ramsey had received earlier as a bonus.
It was also alleged that the entire murder was staged and JonBenét was killed accidentally by one of the family members.
Her brother, Burke, was also considered a suspect and the murder was also investigated as a case of accidental killing. But, there was no solid evidence to prove Burke guilty.
Later, in 2016, Burke finally came out, after 20 years, to speak about the day his sister was found murdered in an interview on the talk show Dr. Phil. However, what left the viewers startled was the consistent smile on Burke's face while talking about the horrific events. The viewers found it creepy but Dr. Phil cleared the matters by suggesting that the smile was a result of Burke's social awkwardness.
After being accused of having murdered his little sister by a forensic pathologist, Burke filed a case of $150 million for damaging his reputation with false allegations.
In 2004, a man named Michael Helgoth was found the suspect for the murder case by Ramsey's investigator Ollie Gray. He was a pedophile and lived in the neighborhood but he never stood trial as he committed suicide in 1997.
During the autopsy, a pineapple was found in JonBenét's stomach which she had supposedly eaten on the night of her death. However, that night when the family went to bed, there was no bowl of pineapple on the dining table which had emerged the following morning during the investigations when her body was found.
According to the police, JonBenét was hit with something hard that knocked her unconscious and fractured her skull resulting in a brain hemorrhage. She was then choked with a nylon cord and her body had sustained severe bruises.
There were rumors that JonBenét was molested. However, News 9 uploaded a video in October 2016, in which her father's opening lines stated that the rumors were false.
In March 2001, a former police officer wrote a book in which he accused the Ramsey family of killing their daughter. It was titled JonBenét: Inside the Ramsey Murder Investigation.
John and Patsy Ramsey wrote their own book The Death of Innocence. The book contained information about the entire investigation scenario. However, they were sued for mentioning the names of 2 suspects in their book.
Some believe that the beauty of the child and the attention she got being a beauty pageant might have attracted pedophiles and child p*rnographers.
4 months after the murder of JonBenét, her family refused to talk to the police and instead of co-operating, they shut their doors to all the further questionings and hired their own private investigators and lawyers to find their daughter's murderer.
In August 2006, a man named John Mark Karr, who was a school teacher, was arrested after he confessed that he had killed and sexually assaulted JonBenét. Nonetheless, the charges were dropped after his innocence was proved through his wife's statement and unmatched DNA.
Until 2016, the police had tested more than 200 DNA samples, 1500 pieces of evidence had been brought forward, over 20,000 tips had been looked into, and 18 of their best detectives had traveled across the United States to investigate about the murder.
During the investigations, a "suitcase" was found in the basement of their home which led the investigation team to speculate that the attackers wanted to kidnap her by taking her body with them and ask for a payoff later.
There were some mistakes made during the initial stages of investigations which hampered the course of solving the murder mystery. One of them was that when John found the body of his child in the basement, he took it upstairs and hence contaminated the pieces of evidence in the crime scene.
In 2017, a documentary titled Casting JonBenét was released based upon the investigation of her murder on Netflix.
As of August 2018, her murder case has remained unsolved.
According to her forensics report, JonBenét suffered quite a lot before her murder.
Featured Image by JonBenét Ramsey Support Group / Instagram