The Fast and Furious franchise was all about men and their cars and lots of chasing amongst them. But there was one girl among all the boys who stood out and taught the bad boys a lesson in her own stylish way. We are talking about Mia Toretto (aka Jordana Brewster). Jordana, a Brazilian has been known for her fitness and diet and the way she maintains herself. In fact, gearing up for an all-men movie line-up and that too action is not an easy task, which Jordana accomplished. Take a look at the Brazilian's workout and diet plan and get fit yourself.
JORDANA BREWSTER WORKOUT ROUTINE
CARDIO IS IMPORTANT: Jordana Brewster believes that cardio is an integral part of any fitness program. Running is her favorite cardio exercise and she does it six days a week without any failure. Jordana says that she does cardio 6 days per week along with weight resistance. After a certain point her knees started aching and yet she got onto the treadmill at an incline of 12 and went on higher for 30-40 minutes. That's brave!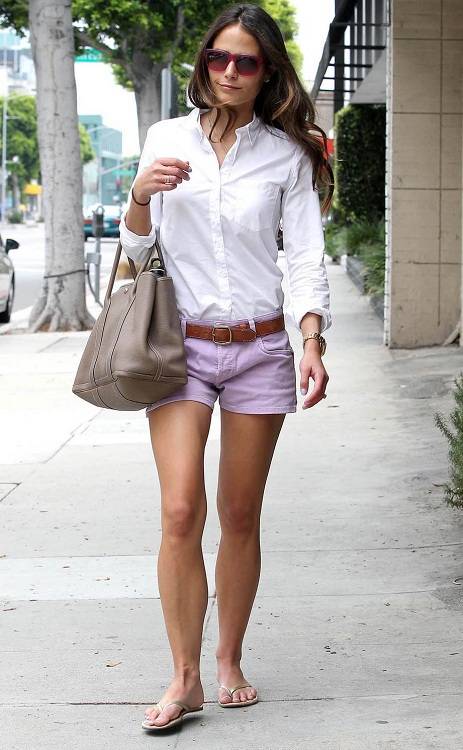 GET DISTRACTED: Our brain and body have a funny wiring, which allows going on and on without feeling a pain if our brain does not know what the body is doing. That is why Jordana don't count her sets and this technique makes her workout longer.
LOOK UP TO SOMEONE: Having someone in mind to emulate is very important when you are working out. Jordana's mom is her role model and she speaks a length about her mother, who had been a Sports Illustrated model.
IF YOU'RE TIRED, LET IT GO: Forcing yourself over the fence is not a good idea when it comes to working out and Jordana truly believes in that adage. She has often faced situations when she went a bit over the line and next day she just was not up for the task. Hence rest and being within your limits is important.
FLAUNT IT: Jordana Brewster believes that if you have a good body, then show it off. Though, she does not tell the reason but experts believe that it gives you the confidence and motivates you to work even harder and better.
JORDANA BREWSTER DIET PLAN
A NORMAL DIET: Brewster explains that she used to be on protein shakes but has now come to a normal diet.
NO RED MEAT: Red meat is not a personal favorite for her but that's because of an incident while she was growing up in Brazil. Dietitians, however, believes that it becomes difficult to kill the calories built up by red meat than fish food or chicken.
ORGANIC AND VEGGIES: Jordana Brewster always buys organic foods and tries to eat as few processed foods as possible since they are basically not good for health when eaten more. She also likes chicken, egg whites, shrimp and lots of grains, fruits and vegetables.
TAKE A DAY OFF: When following a diet to get your body in shape, it is important to let it go for one-day in a week.
Just have a look on the snapshot of her diet plan of 24 hours:
Breakfast: Pancakes of oatmeal
Snack: Only green tea
Lunch: Crunchy vegetables or salmon sandwich and tuna sandwiches along with tomato and lettuce
Snack: Her favorite small fruits
Dinner: Fish or turkey, burger and brown rice.
Menu Late night: she takes nuts and salad if she feels hungry at late night
So, now you know the secret to the Brazilian actress' fit and fine body. Bringing oneself to her physical level would require a lot of dedication. Make sure you consult your physician before you go ahead with her diet, since she too did so!