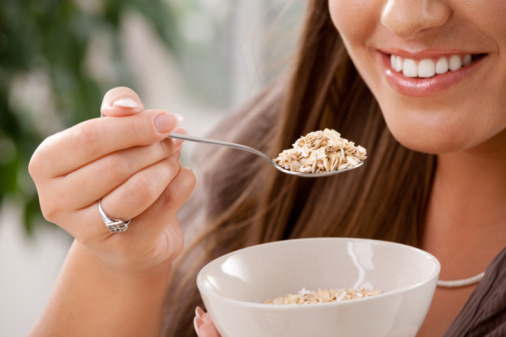 Discovered by Joy Bauer, health and nutrition expert, Joy's LIFE Diet Plan is life changing diet program which will shed massive 100-200 pounds from your body.
If you are overweight and are endeavoring to attain enviable body shape, you certainly can think of using the diet program. Your journey to weight loss will start with loss of five to eleven pounds in first week of the diet program.
What is Joy's LIFE Diet?
LIFE in Joy's LIFE diet abbreviates look incredible, feel extraordinary. The diet plan will bring radical changes in your body by bringing changes in your way of thinking and eating habits. That being said, weight loss is not going to happen overnight.
The diet plan consists of balanced and healthy foods such as fruits, vegetables, whole grains, nuts, seeds, legumes etc. The diet program basically is high fiber and high protein diet solution which allows its dieters to consume unlimited portion of protein foods.
Apart from that, you will find wide variety of mouth-watering recipes introduced by the diet program. These recipes are easy to prepare and are very filling. The diet program follows practical approach and doesn't talk about any nonsense thing like strict watch over calorie consumption or any other thing like that.
Four Steps of Joy's LIFE Diet
Joy's LIFE diet will work on your body in four steps; let's have a look at these four steps.
Step One – Release
Step one of the diet plan which is also named as release, will rid you from wrong and unhealthy eating habits. Your consumption of processed, junk and unhealthy foods is the main reason, which blocks your way to lose weight and keep you overweight forever.
The diet program will inculcate healthy eating habits in you and will remove all your temptations of consuming sugary, salty, and processed foods. In addition to that, dieters also need to refrain from caffeine and alcoholic beverages.
Step Two – Relearn
Step two will last for two weeks and will reintroduce the importance of healthy foods in your life. You will learn how you can utilize your appetite in a positive way. Beneficial effects of nutritious and balanced foods will develop positive approach in you.
Step Three – Reshape
This step will reshape your body. You need to abide by healthy eating habits till you attain your desired weight loss objective.
Step Four – Reveal
This step will teach you how to maintain your lost weight forever. Losing weight after following a strict diet regime is like a reward and you need to respect that reward by learning how to maintain your lost weight permanently.
Three Secrets of Joy's LIFE Diet
You can make the process of losing weight fast, should you stick to three secrets of Joy's LIFE diet. Let's have a look at these three secrets.
First of all, don't deprive your body of foods. There are several occasions when you want to consume a lot of foods without keeping watch over your consumption. So, don't be overly strict and occasionally relish your loved foods in as much quantity as you want.
Prefer starting your meals with fresh soup or mixed vegetable salad. Consumption of these foods before meals will bring down your consumption of foods by almost 20%. In addition to that, drinking one glass of water half an hour before meals will also reduce your consumption of calories.
Purge sugary or soda drinks. Twenty ounce bottle of soda contains 250 calories. Forbidding these drinks will dramatically bring down your daily calorie consumption.
Workouts in Joy's LIFE Diet
Joy's LIFE diet is one of the healthiest diet plans prevalent in today's time. The diet plan contends, there is no short cut to weight loss. You can attain weight loss only by following step by step process. Dieters are recommended to practice workouts on regular basis. There are basically three steps suggested by the diet program.
First step includes practicing workouts on daily basis for thirty to sixty minutes in a day. Step two includes cardio workouts and strength training. You need to practice cardio workouts for three days and strength training for three to five days in a week. Step three requires you to practice circuit training and resistance exercises.
Sample Meal Plan
Joy's LIFE diet plan insists on consumption of three normal meals and one afternoon snack in a day. You are recommended to have breakfast within one hour after waking up. Let's have a look at one of the sample meal plans of diet program.
Breakfast
You can have half cup of low fat cheese, low fat whole wheat pancake with strawberries, one grapefruit, egg white omelet with mushrooms and spinach etc. in your breakfast.
Lunch
You can have baby carrots, turkey sandwich, celery sticks, one slice of whole grain bread, low fat mayo, egg salad on English muffin, 4 oz turkey, tomato etc. in your lunch.
Afternoon Snack
You can have one apple, one small bag of soy crisps, ten raw almonds, one ounce dark chocolate etc. in your afternoon snack.
Dinner
You can have large salad with two tablespoons of low fat dressing, turkey sausage with onions and peppers, stir fry chicken, tofu with broccoli, sirloin steak with spinach etc. in your dinner.
Benefits of Joy's LIFE Diet Plan
Apart from giving you benefit of weight loss, the diet plan will provide several other benefits to your body. Let's have a look at these benefits.
The diet program will provide great relaxation to both your body and mind. You will get better sleep while going along with the diet program.
Nutritious foods of diet program will revitalize your body and mind and will fill you up with tremendous energy.
You will experience improvement in your concentration, memory and self-confidence. Your perspective will get widened and you will be able to look at things more clearly.
You will get rid of bloating and several other problems related to IBS.
You will learn how to conquer your cravings and program your mind to lose weight.
Food items recommended by the diet plan are easily available, so you won't need to struggle hard to find them. Besides that, you can easily socialize with your friends while adhering to the diet program.