Jules Sebastian is a popular stylist, TV presenter, makeup artist, a Fitbit ambassador and mother of two adorable boys. Despite wearing so many hats, she never takes fitness for granted. She works out regularly and follows a smart diet plan. Here, you can know about all her fitness secrets. All you need to do is to scroll down.
Jules Sebastian 2018 Workout and Diet
Workout Routine
The diva works out with her trainers three times a week. Each of her workouts lasts for about an hour. Here's a glimpse of her workout routine.
Monday
A chest and back DARC (Dynamic Aerobic Resisted Conditioning) circuit.
Tuesday
A biceps, triceps, and shoulders DARC circuit. She also does a burst of leg based HIIT on the treadmill.
Thursday
An abs and legs DARC circuit which includes upper body based HIIT and weights. Upper body-based HIIT uses boxing or battle ropes.
Friday
The stunner ends the week with a full body DARC circuit.
Weekends
Running after her kids and outdoor activities with family which usually lasts all day keep her fit during the weekends.
Workout Motivation
When Jules first thought of being healthier, she was motivated by the idea of feeling better overall. After having two kids, she had not been concentrating on being fit which made her unhealthy, negative and led to problems like headaches. So, when she started exercising and eating right again, she felt clearer in her head, became a positive person, and her body started to change shape. All this made her more motivated to stay fit. These days, she makes use of Fitbit and the Coach app to help her stay fit. They help her to keep an eye on her heart rate, the number of calories burned, total workout hours and fitness goals. The urge to keep improving her fitness goals keeps her going.
The Perfect Combination
Sebastian admits that she combines cardio and resistance training. The cardio exercises involve training on a bike, treadmill or cross trainer. The resistance exercise she does is a mixture of machine work, body weight training and even free weights. She likes resistance training better because when she pushes herself into heavier weights, she feels stronger each time.
Diet Plan
The beauty knows the importance of a clean diet and sticks to it to complement her exercise routine. Her diet plan is as follows:
Early Morning Drink
She starts her days with warm water and fresh lemon at 6.30 a.m.
Breakfast
Breakfast usually includes an acai bowl that she has at 9 a.m.
Lunch
Lunch at 11.30 a.m. includes healthy options like a soba noodle salad with tomatoes, chicken, edamame, lettuce, and avocado.
Afternoon Snack
At 2.45 p.m., she enjoys a hot chocolate and has a protein ball snack with her sons.
Dinner
The dinner usually includes healthy and tasty options like chicken curry.
Dessert
Dessert is usually savored at 8.30 p.m. and includes some chocolate and a cup of liquorice tea.
Making Kids Healthy
The lovely lady keeps her kids healthy by preparing a nutrient-rich smoothie for them. She loads it with all the healthy food options, and as the kids think it's tasty, they drink it eagerly. She has also made some small changes like switching from white to brown rice that kids don't notice.
Focus on Family Fitness
The pretty woman admitted that the family's focus on fitness began when her husband and Australian Idol winner Guy Sebastian was asked to be on the cover of Men's Health magazine. At that time, the entire family decided to be healthy and fit by eating right.
The training routine of the power couple lasted 12 weeks, and at that time, they were hitting the gym for up to 6 times a week. They also eliminated sugar, carbs, and alcohol from their diet.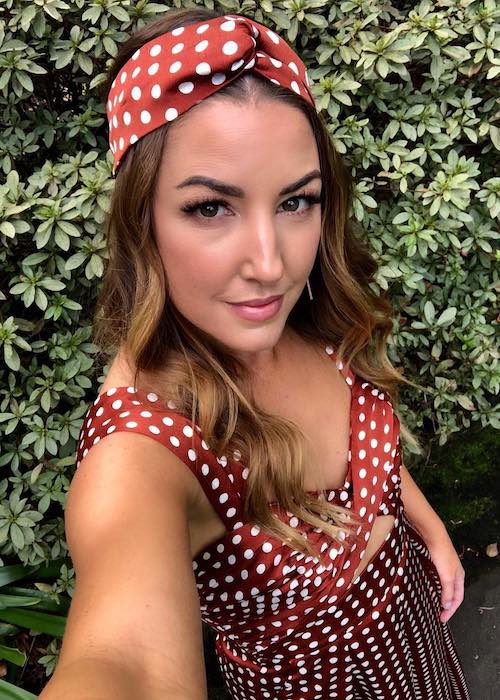 After the duo reached their goals, they decided to continue on the path of fitness because they naturally wanted to do it. Jules said that it was difficult to embark upon this journey initially because she had a lot of doubts regarding her body shape. But once, she started seeing the results, she felt motivated to stay on the path of fitness. She even says that staying on the path of fitness is not easy when you have two young kids but her no excuse ever policy has helped her to stay on the path of fitness.
Featured Image by Jules Sebastian / Instagram