Julia Roberts is not only an amazing actress but she is also an extraordinary human being. She made her debut at Cannes Film Festival barefeet and still managed to stole thousands of hearts because she looked breathtakingly beautiful in a black flowing gown. If you like her, then you may want to know her fitness secrets and what helps her look so great at all times? Find all these answers here.
Workout Routine
The workout routine of the stunner is very simple. She focuses on easy exercises such as cycling, swimming, etc. She thinks that exercise is vital for every part of your body and you should do it regularly. But, you should never do exercises that sap all your energy and leave you drained out.
The Pretty Woman (1990) actress is not crazy about any specific exercise trend. She recently joked that if she knew all the things related to exercising, she would look like as if she was put together with tape. She also thinks that in order to remain healthy, you should remain calm, get ample amount of sleep, drink plenty of water and be joyful.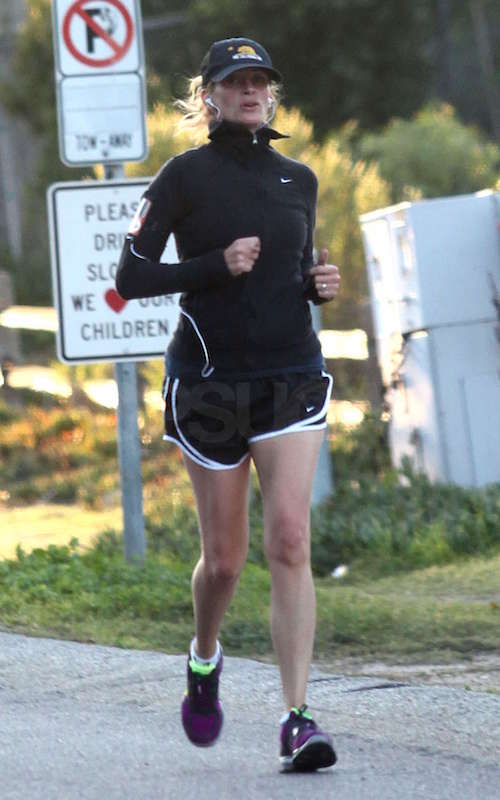 Her Habit of Eating Mindfully
The mother of three sticks to the habit of eating mindfully. She is teaching her kids to eat good stuff so that they can get good stuff, reports Toronto Sun.
Diet Restrictions
The producer advises everyone to stay away from alcohol if you want good health. Alcohol will do you no good and it's bad for your skin too. You should replace alcohol with water as plenty of water would help you to have healthy skin and a healthy body.
Diet Plan
The Mirror Mirror (2012) actress believes that one should never punish themselves with diets. She does not do any diets herself. She believes in eating a lot of fresh vegetables and staying away from junk food. Julia also thinks that indulging in a weakness like ice cream every once in a while is harmless.
No Definition of Fashion
The stunner has no specific definition of fashion. She likes to shop every once in a while and purchases everything she likes. Roberts thinks that fashion is weird in the sense that something would look good on you one day and when you try it after 10 days, you might not look that good.
Beauty Tip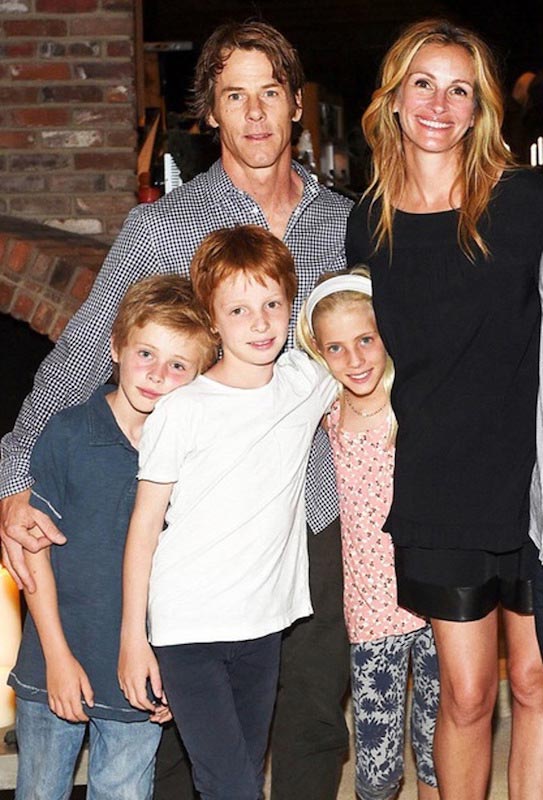 The wife of cameraman Daniel Moder has a valuable beauty tip to offer you. If you want to remove the facial lines with makeup, you should lie on your back when starting the makeup and do the makeup by remaining at the same position. It will take some time and you will find this task difficult but it works wonders. It takes lines away from your face and you get a more relaxed look after you are done with the makeup.
Not being Popular as a Child
While talking to Sunday Post recently, the star shared that she was not popular as a child. She was left-handed and people considered it to be a kind of handicap. They felt sorry for her and asked her to try and be right-handed. She felt patronized by such behavior and hated it. She learned to be right handed for her role as Erin Brockovich (for the 2000 film of the same name) and now, she can work with either hand.
This whole episode taught Julia that we should never let anyone consider us a second rate person just because we are different. (And we totally agree with her!!)
Relaxation Technique
When the Ocean's Twelve (2004) actress is not working in a film, she relaxes by spending quality time with her family. She calls herself a domesticated girl who has a hobby like knitting. She even knits on shooting location during breaks. We bet you didn't know that, did you?
Well, after going through the ideas shared by Julia, we can only say that the superb actress has got her life sorted out. She knows how to remain fit, what food works for her and that there's nothing better than spending quality time with family. We wish she would keep inspiring us in the future as well.