Julianne Hough is one of those celebrities who like to share their fitness secrets quite often. She has always been open about her workouts and diet is again offering some useful fitness advice to her fans. Here, we try to explore how she is working out these days, what exact diet she is having and why being strong is better than being slim in her opinion. You can keep reading on to know it all.
Starting With Workouts
The actress takes out time to workout every morning. Starting her day with a workout makes her feel really happy. She also feels personally fulfilled and has much more to give later on if she has a morning workout.
Workout Routine
The workout regime of the owner of an athleisure line known as MPG Collection exercises three to six times every week depending on her busy schedule. In most cases, she works out five days a week and does some hard-core training.
On Mondays, Wednesdays, and Fridays, she either works out with her trainer Astrid Swan or does Tracy Anderson or Body by Simone.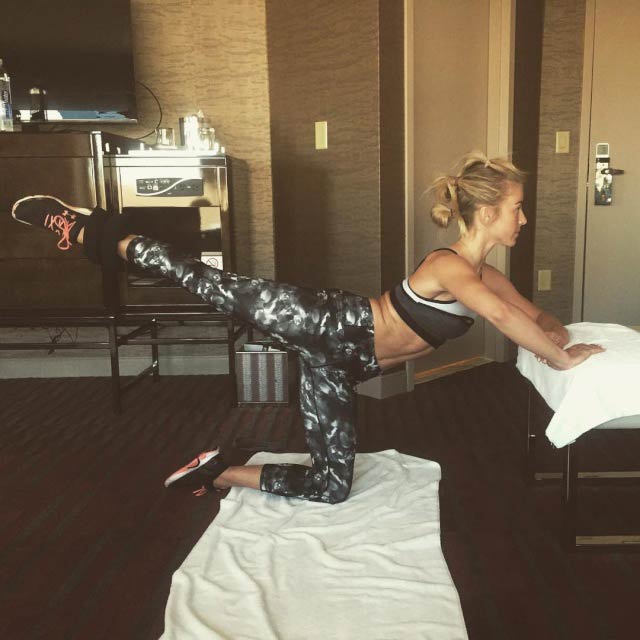 On Tuesdays and Thursdays, she does CorePower Yoga as she is in love with this exercise. If she wants to look better for an event or a photoshoot, she also adds in a SoulCycle class.
On Saturdays, she goes for a really long hike with her friends or takes another yoga class. The choice depends on how she is feeling on a Saturday.
Workout When Busy
When the diva is either on the road or is on a set or doesn't have much time for any reason, she tries to use a Fitbit to keep moving. As it's on a person's wrist, it's a physical reminder that tells her to get up and move. She also carries some ankle weights, wrist weights and uses them for exercising on her own like she does leg lifts and squats while the weights are on her leg and wrists respectively.
Reboot Day
The stunner takes every Sunday as her Reboot day. On this day, she tries to eat healthily and does an outside activity. It can be anything like walking the dogs. It relaxes her and helps her to enjoy the day. She also gets mentally and spiritually prepared for the upcoming week.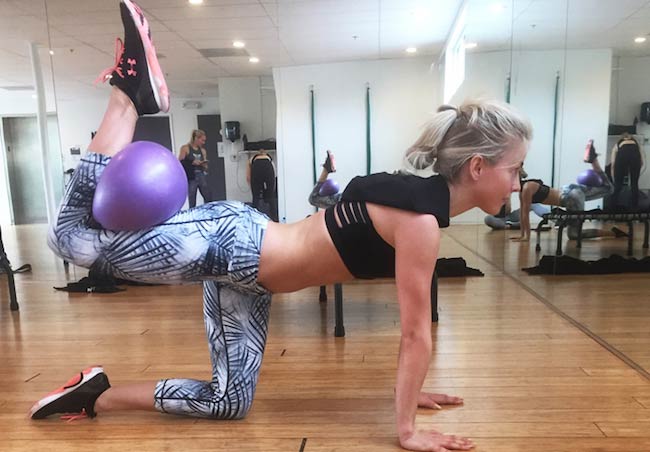 Workout with Would-Be Hubby
The would-be wife of Canadian ice hockey player Brooks Laich says that as she is marrying an athlete so they are both dedicated to fitness. She confesses to being worse than him and often tries to get him to enjoy a cheat meal.
Workout Advice
Julianne further shares that people should just try to move their bodies every day. You should also not be too hard on yourself if you miss a workout.
Diet Plan
The Grease Live! (2016) star has shared her exact diet plan with People recently. It is mentioned over here:
Drink Up
The first thing she stresses on is having at least 4 to 6 glasses of water every day.
Pre-Workout Meal
The TV personality begins her day with a pre-workout meal, a green juice that has cucumber, kale, spinach, celery, pear, carrot, ginger, green apple, beets and a few drops of lemon.
Breakfast
The Dancing with the Stars (2005-Present) alum has two steamed eggs over easy, with sliced tomatoes and avocados. She also adds in a cup of English Breakfast Tea made with Stevia in the Raw and a bit of skim milk.
Snack
The beautiful woman snacks on apple pie smoothie by Harley Pasternak. It's made by using 5 raw almonds, 1 small frozen banana, 1 red apple, ½ cup almond milk, 6 oz. fat-free plain Greek yogurt and ½ tsp ground cinnamon.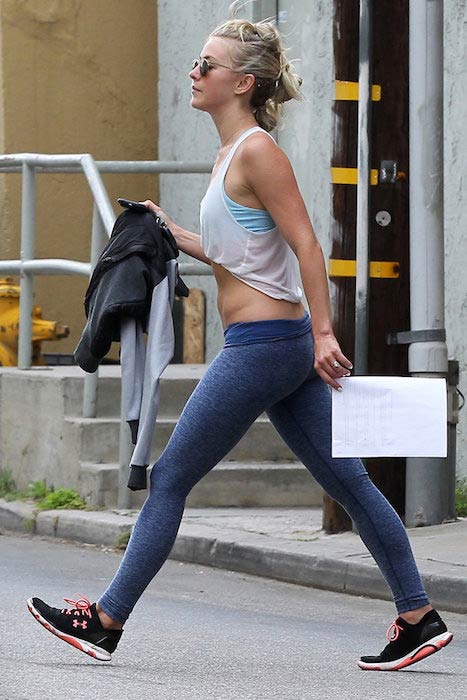 Lunch
During lunch, the winner of Primetime Emmy Award for Outstanding Choreography (2015) has one skinless and boneless chicken breast over a mixed green salad that has cucumbers, tomatoes, almonds, edamame, heart of palm, olive oil, banana peppers and some squeezed lemon.
Snack
Her post-lunch snack is one orange.
Dinner
During dinner, the blue-eyed beauty likes to have 6 oz. of salmon baked with rosemary, sliced lemon, olive oil and 2 cups of sautéed spinach that is sprinkled with pink salt. She also has some La Croix seltzer as a healthy beverage choice.
Dessert
The dessert preference of the Safe Haven (2013) actress is to have 4 almonds covered with dark chocolate.
No Boxed Foods
The natural blonde never has any food that comes in boxes. She usually has some vegetables and protein. If she wants, she adds some quinoa or rice to her meals. Brooks likes broccoli and steamed chicken combo but she doesn't like it much. She says that it's boring and if she gets too bored, she often ends up binge eating.
Diet Indulgence
The dancer says that she tries to cut herself some slack when she is being consistent with activity and nutrition. She says that everyone can cheat every once in a while and it's perfectly okay. She likes to indulge by having some pizza or dark chocolate.
Being Strong than Slim
While talking to Shape, the singer admitted that she likes being in a good shape as it makes her feel fit, strong and confident. When she was 19, she looked amazing but was killing herself by spending two and a half hours in the gym daily and eating bare minimum. She was miserable and wasn't healthy at that time. Now, she has been working on embracing the fact that she is a woman with curves. (We think the latter is a good choice, won't you agree?)
Workout Goals Advice
Utah-born shares that you should start with making small goals, reports Yahoo. Never set impossible goals like winning a marathon. Begin with small goals like you will wear your Fitbit daily or you will run to the nearby store often, etc.