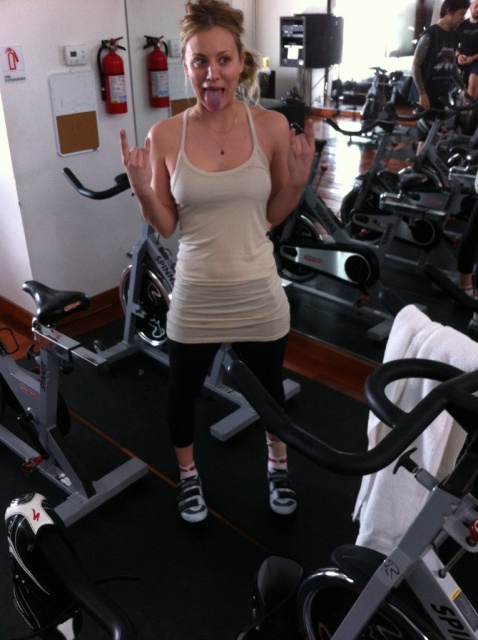 Kaley Cuoco, who is best known as Penny in the American sitcom The Big Bang Theory revealed her exercise routine and eating habits. She also had a dating relationship with her co-star Johnny Galecki, for 2 years from 2008 to 2010. She says, as soon as she finishes her shooting of "The Big Bang Theory" for that particular day, she visits the stable via her car to have fun doing horse riding. She owns a horse there, named Falcon. She is happy when she is with Falcon. It is her first activity as a part of workout routine. She says –
"It's the perfect combination of a mental and physical workout. After an hour, I'm exhausted. I work muscles which I don't use otherwise – My legs, butt, core everything is sore."
After her horse riding session for a maximum duration of 60 minutes, 4 times a week, she then used to indulge into gym exercises. But, a short time ago, she said that she was getting bored of her routine. So, she made a little modification by replacing gym session with spinning classes (Stationary indoor cycling workout). Now, she is loving it. Cuoco gets ready early so that she can get a front seat in the spinning class studio. She successfully goes 3 times a week for spinning. Furthermore, it has really increased her motivation level by many folds.
Spinning is a great exercise for relieving stress. Unlike jogging, it is said to be more efficient in case of relieving stress. You can also socialize and meet new people and yes, the instructor can also play an important role regarding motivation. Spinning helps in building butt, thighs, calves and core muscles. It is said that 1 hour of spinning = perfect body.
Kaley Cuoco Diet Plan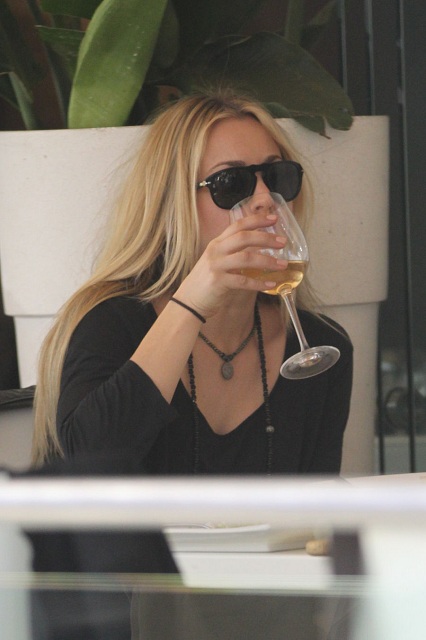 Kaley, who was voted no. 22 in Maxim's Hot 100 list of 2012 is a big fan of diet cola. This also happens to be her favorite drink, so she drinks it 4 times (or 4 cans) a day. Now, instead of taking dessert after a meal, she drinks diet cola. She said –
"Putting a limit on how often I can drink it has helped me appreciate it more."
She likes to eat self-cooked food. Granola, skimmed milk, and fruits are the ones, she eats in the breakfast. So, it's a healthy one. She eats a Subway sandwich after spinning. To make it spicier, she adds onions and jalapenos in it. Her dinner is also healthy like breakfast.