The multi-talented, handsome TV star Karan Wahi, having a hot and muscular body has now become a fitness-icon for young people. After having started his career from TV shows, Karan Wahi recently participated in Jhalak, a dance show and impressed all the super stars including Salman Khan on the stage.
Karan performed on the song of Bodyguard and his dance fixed everyone's eyes on dashing Karan. Impressed with his stunts, Salman Khan commended him and could not believe that the chap could dance so gracefully. Despite having a stud and muscular body, Karan's body is supple, which helps him in making those complicated dance moves.
Overwhelmed with the accolades bestowed to him by his favorite celeb, Salman Kahn, Karan is on cloud nine. After dropping massive 11 kilo weight in three months, Karan now has become a fitness-epitome for other stars in the industry, whom they can look up to and even follow. And Karan too is not hesitant in assisting his friends in reaching their goals of fit bodies.
The handsome chocolate boy is not away from the gaze of pretty girls also. Always surrounded with beautiful and sexy girls, Karan feels that it makes him feel strangely awkward when he doesn't get attention from girls.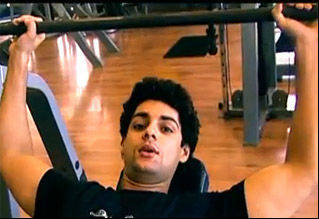 Karan Wahi – The Fitness Expert
Karan recently inspired an actor Smran to drop surplus pounds and helped him in atttaining ripped physique. Despite hitting gyms perpetually, Smran body seemed to be unaffected by the workouts and diet.
Karan just like a trainer guided him the proper ways of workouts and educated him about the workouts most suitable for him. And the workout secrets of Karan worked for Smran also the same way as they did on him because Smran amazingly lost nine kilos.
Karan Wahi Workout Regime
Having started workouts from very young age of 14, Karan for sure is a fitness freak. Karan advocates the importance of proper sleep and diet along-with workouts.
Blessed with a naturally slender body, the star with peppy smile loves to play cricket and soccer to keep him in perfect shape. Preferring weight-lifting over cardio workouts, Karan hits gym six days in a week and practices intense weight lifting, which really makes him feel good.
The guy never missing, even a single chance of flaunting his 6 pack abs, hates missing even a single day of gym. To make sure that his routine doesn't get disturbed, he has taken membership of four gyms in different locations and hits the gym, which happens to be closest to his shootings.
Commenting on Karan, some people around him believe that the boy cannot lift weights, and Karan really feels pleased in proving them wrong for he is dexterous in weight lifting. Karan spends two and half hours in a day to maintain his ripped body.
 Karan Wahi's Friend Cum Fitness Trainer – Karan Singh Grover
Karan is greatly inspired by Karan Singh Grover, TV actor. He considers Karan Grover, his friend, trainer, mentor, and above all, an incredible human being, who has thoroughly helped him in attaining his fitness goals and is always ready to help him in every way possible.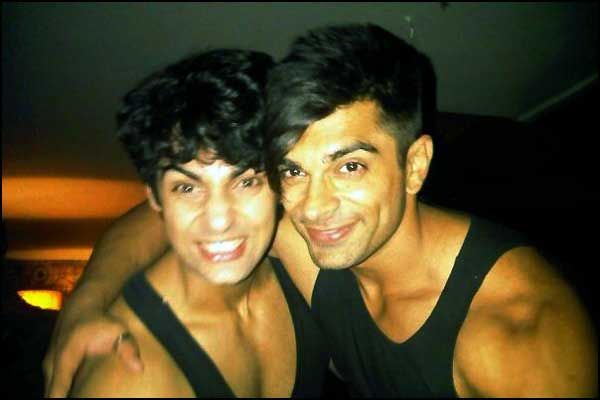 Under the guidance of Karan Grover, Karan now purges junk foods, which he actually used to have a lot. Besides that, Karan Grover has prepared a diet chart also for Karan Wahi, which he follows with complete dedication.
Karan Wahi Diet Plan
Believing in maintaining perfect sync between workouts and healthy diet, Karan inculcates healthy food items in his daily routine. While following the footprints of Karan Singh Grover, the Punjabi guy Karan Wahi, who always started his day with parantha in breakfast, has now shifted to two boiled eggs.
Karan mostly includes homemade protein-rich foods in his diet. He drinks protein shakes only after intense workouts. Totally in love with Indian cuisine, Karan also likes to cook occasionally. Not liking street foods, he loves chicken and cannot imagine his meals without it.
He has also been maintaining enough distance from alcohol, which he thinks should not be a part of someone's life who is so conscious about his health. Smoking and drinking both make our body hollow from inside and negate the effects of all the workouts and diet. A healthy body certainly requires staying away from these evils.