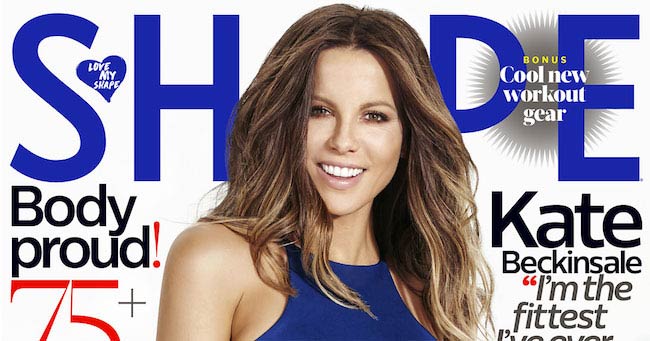 Kate Beckinsale may seem like a super fit movie icon but she is a simple woman from the inside. She hates working out but does it anyway to feel great afterward. She has tried becoming a vegetarian but it didn't suit her. She resists alcohol as it doesn't suit her as well. She prefers hardcore workouts over yoga and likes eating broccoli. What more are we uncovering about Kate Beckinsale workout routine and diet plan? Keep reading to know.
Workout Motivation
The diva recently confessed that she has to force herself to do exercises regularly, especially in the mornings. She dreads it initially, does a punishing workout on most days and often keeps on complaining the whole time.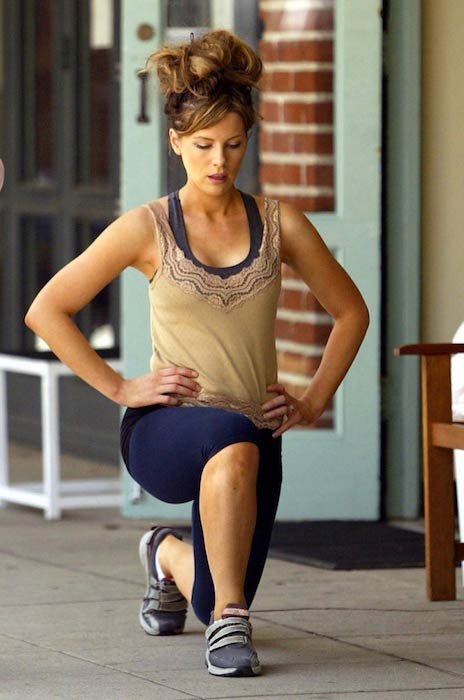 The Great Feeling
You must be wondering why she does it then. Well, the answer is that the actress feels 100 percent better when she leaves the gym. She considers working out is a nature's antidepressant.
Workout Routine
The workout regime of the mother of one involves catching up with celebrity trainer Gunnar Peterson from five to six times a week. They go for intense workout sessions, reports ET Online. When working out, they have long talks about teenagers (they both have young kids). It helps her stay focused on the workouts and get great results.
The workout routine involves doing circuit training and she mixes it with brutal cardio. Kate has tried all sorts of crazy things like the non-motorized treadmill and calls it torture. The best thing about circuit training is that you are never doing just one thing for long. You often get to a point where you can't take it anymore and then it needs to be changed to something else.
Yoga or Hardcore Workouts?
The ex-wife of Michael Sheen loved yoga a lot and it was even a part of her daily routine in the past. But now, she thinks that hardcore workouts are a better option as they have made a big difference in her life. Kate now has a lot of internal energy and doing intense exercise helps her to channel it. She finds the balance by doing a workout that makes her pour sweat. She was never that girl earlier but has changed quite a bit now.
Diet Secrets
The daughter of Richard Beckinsale says that she was a vegetarian for a very long time as she is squeamish about meat. But when she was filming Pearl Harbor (2001), she lacked energy. At that time, her trainer advised her to start eating fish and chicken. Now, she and her daughter, Lily Mo Sheen eat clean.
Diet Plan
The diet plan of the London-born includes 3 meals, 2 snacks and 1 liter of water in a day. She follows the meal plan created by celebrity trainer and fitness expert Ramona Braganza. Her meals usually include Brussels sprouts, broccoli, fish, and chicken. Her go-to snack is all-natural Pirate's Booty that is baked because it has fewer calories as compared to fried chips. She usually has a 65-calorie pack as it keeps the portion sizes under control.
No Hard Drinks
The model has also confessed that she doesn't drink alcoholic drinks as she feels its effects very quickly.
Morning Routine
The morning routine of the daughter of Judy Loe involves waking up, eating breakfast and working out. She prefers to get it done in the morning. Kate usually staggers around as she is a late sleeper. According to the brunette beauty, it would be amazing if everyone in the world slept at 4 am and woke up at noon, she told Shape.
Body Confidence Due to Underworld
The half-sister of Samantha Beckinsale says that the Underworld Film Series (2003-Present) has made her a bit more confident in her body. She was into ballet but it wasn't much helpful while training for the films. She likes to fill the catsuit as she doesn't want it to hang off her.
The Much Ado about Nothing (1993) actress says that she eats more in catsuit mode because it helps her to get through the gym sessions. She also fears that she will overdo it. Kate compared the catsuit to a wedding dress. When you put on a wedding dress after 5 years or so, you often think whether it would fit perfectly or not due to fat gain. The same is the case with her and her catsuit.
The hazel-eyed beauty though didn't drop any weight while filming the series. She just steps up the workouts. The point is not to be terribly skinny.
What did you think about Kate Beckinsale's fitness regime and eating habits? Tell us by commenting below. You can also follow her on Facebook, Twitter, and Instagram.