Katharine McPhee is one fit woman and she knows how to take care of her body. She exercises regularly, eats right and isn't afraid to indulge a little. She is also working hard to love herself despite several flaws and enhancing her lifestyle.
Have a look at how she is keeping fit at the moment by looking at her current workout and diet secrets right here.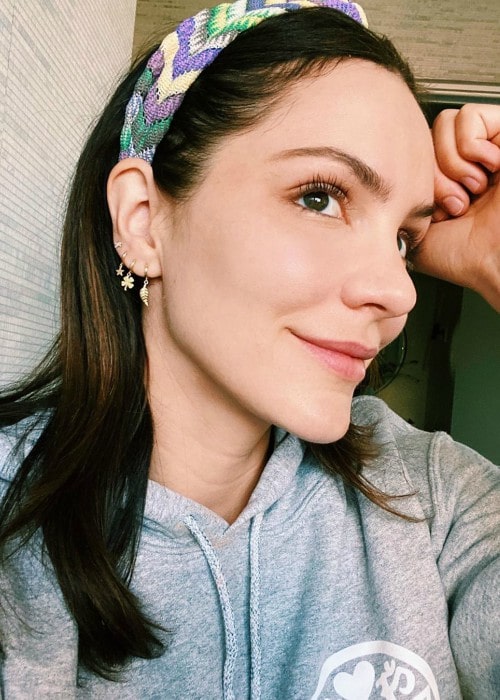 Two Healthy Things
The diva likes to take care of herself by working out regularly and going to therapy (Yes, she isn't afraid of admitting that she needs therapy). She also thinks that working out hard helps her to be mentally stronger.
Workout Secrets
The stunner is currently working out with a trainer, Simon Carter. She thinks that he is not a drill sergeant, but he is even harder than one. She works out with him for three or four times a week and spends an hour there. Her workout preference is Khloe Kardashian workouts.
During these workouts, she runs a lot, and in the middle of every intersection, she does 20 jump squats or 20 pushups. After that, she starts running again. They also work out on the hills where she is asked to wear kneecaps and do lunges. She calls her workout to be very hard, but she still likes it.
The singer also likes boxing because it's very intentional and intense. She admits that she needs to do more yoga but doesn't do it often because her mind needs a lot of time to calm down.
Preferred Workout Moves
A workout move she regularly does is jump squats. After doing a jump squat mentioned here, her trainer asks her to bounce to keep the momentum going. You should do it for at least one minute and repeat it for three more times.
She also likes a move on the bench where she has to bend, stretch out arms & legs and do a V-up. After that, she scissors her legs as many times as possible. The more you do this exercise, the better it would be for your lower abs.
Workout Inspiration
If McPhee could work out with a celebrity, she would like to work with Khloe Kardashian and go into the beast mode with her.
Favorite Body Part
She loves her abs at the moment.
Appreciating Her Trainer
The American actress likes to have quiet talks with her trainer after every workout. She also likes the fact that he is very disciplined and focused, characteristics that are hard for her to stick to.
Adding Mindfulness to Her Life
The songwriter has started to carve out some quiet time in her life. During these moments, she doesn't do anything but relaxes. It has helped her to avoid mood swings.
Diet Secrets
The former American Idol contestant knows that a woman's body changes continuously. So, she has learned to modify her diet habits accordingly. Her diet secrets now include being sensible about eating. She also eats whatever she wants but never stuffs herself with it. Right now, she is looking for less torture, more balance, and increased moderation in her diet.
Breaking the Rules
When the gorgeous woman has access to a pizza with delicious red wine or a Mastro's butter cake, she likes to break the health rules and indulge. She never denies herself any food if she wants it and she never counts calories or uses weighing scales.
No Detox Please
Katharine likes to have clean foods like salads. As per Katharine, her diet is healthy enough. She feels that she can't do any detox or fad diets because they are very restricting and not entirely compelling.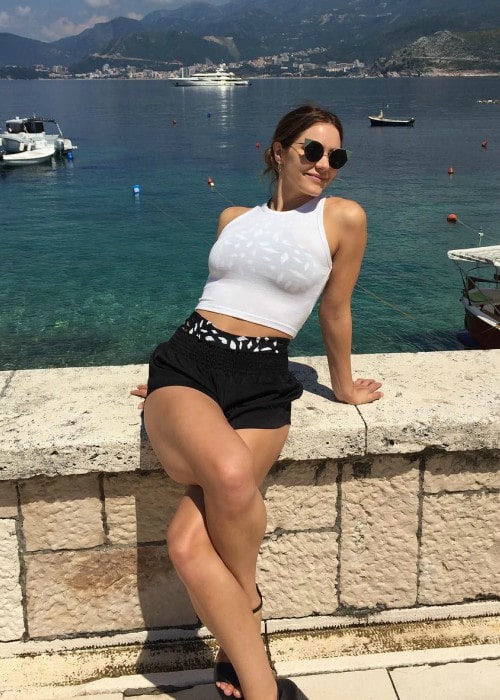 Body Confidence
The daughter of Daniel McPhee says there are times when she doesn't feel her best. But most of the times, she loves her body. She has also stopped criticizing herself and accepts that even her body is not exact or in perfect form, she should still like it.
Featured Image by Gage Skidmore / Flickr / CC BY-SA 2.0